Professional HR conferences are a great opportunity for organizations to discover new ways to improve. For an HR professional, they provide a way to network with fellow experts in the field and learn about new tools, resources, and strategies. For a business owner, they offer a deeper understanding of how HR functions affect their business and provide a chance to allow their employees to find ways to strengthen the organization.
Every year, there are several HR conferences that organizations can choose to attend, whether those attendees need to earn Society for Human Resource Management recertification credits or simply want to learn more ways to help grow their organization. Here are some notable HR events to look out for in 2018.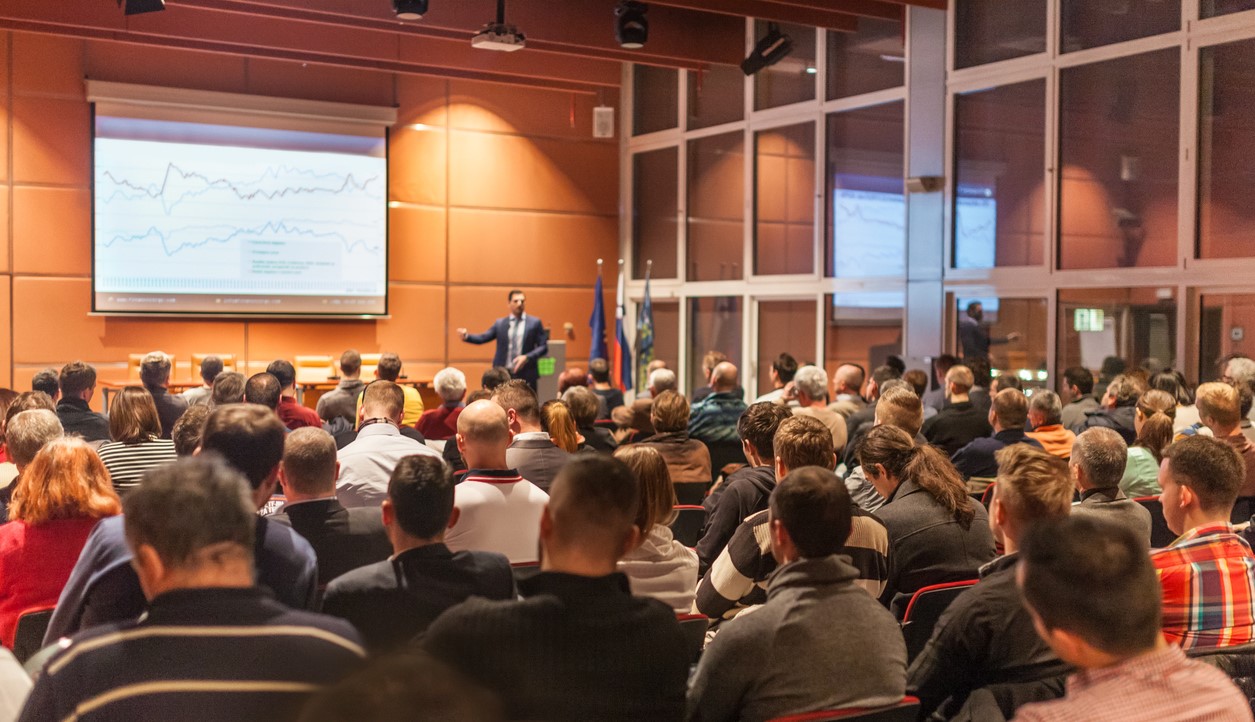 Top HR Events in 2018
HR Metrics and Analytics Summit
Feb. 26-28 – Orlando, Fla.
Hear from HR leaders and experts about how organizations can use analytics to improve employee engagement. 20 different speakers will be on hand to provide tools and resources that can allow experts to use data to help organizations handles HR needs.
18th Annual Talent Management Strategies Conference
Feb. 28-March 1 – New York City
The Conference Board invites attendees to "Perform into the Future" by learning how leading organizations prepare for upcoming talent management challenges. Topics discussed will include diversity, digital talent management, and human capital analytics.
SHRM Employment Law & Legislative Conference
March 12-14 – Washington D.C.
Check out more than 30 sessions about legal, legislative, and judicial decisions can impact your organization. As a Society for Human Resource Management event, this conference gives you the opportunity to learn ways to protect your organization and manage risk while earning recertification credits.
2018 Northern OHIO Human Resource Conference
March 22-23 – Cleveland
The Northern OHIO Human Resource Conference is perfect for HR professionals who want to find new ways to plan, construct, and manage their profession. Speakers will be on hand to present new ideas and trends in all HR specializations so that attendees can discover new tools and methods that change the way they approach their profession.
WorkHuman 2018
April 2-5 – Austin, Texas
This event touts itself as the "HR conference of the Human Decade." WorkHuman is designed for HR leaders to learn about the business value of building human-centric workplaces that allow people to feel empowered, appreciated, and productive.
SHRM Talent Conference & Exposition
April 16-18 – Las Vegas
An event designed for recruitment and talent management professionals to see more than 80 sessions about resources, innovations, and solutions that can help organizations develop successful human capital strategies and focus on quality talent.
HR People and Strategy Annual Conference
April 22-25 – Scottsdale, Ariz.
This event explores the role HR plays in bringing people and technology together to create successful organizations and how those HR functions can shape and improve employee expectations and performance.
World at Work 2018 Total Rewards Conference and Exhibition
May 21-23 – Dallas, Texas
Employee engagement and rewards play a big part in engaging workers. This event hosts more than 200 speakers sharing strategies on benefits, compensation and other crucial HR functions that can impact your organization.
SHRM Annual Conference & Exposition
June 17-20 – Chicago
SHRM's main annual event is designed to offer tools and resources to help organizations implement successful HR practices and deepen attendees' understanding of leadership and motivation. The event features over 200 concurrent sessions organized into six different tracks: Business & HR Strategy, HR Compliance, Global HR, Professional Development, Talent Management, and Total Rewards.
Workplace Benefits Summit
Sept. 24-26 – New Orleans
More than 700 benefits professionals make their way to this event to learn more about recent benefits technology and what can be done to achieve greater levels of success that will help them grow their organization.
SHRM Leadership Development Forum
Oct. 1-3 – Boston
Good leadership is crucial for HR experts. This SHRM event provides attendees with the knowledge and resources necessary to develop leadership capabilities that can help them develop HR functions and guide others in their organization to achieve major goals.
SHRM Diversity & Inclusion Conference & Exposition
Oct. 22-24 – Atlanta
This conference is designed for HR generalists or managers to learn more about diversity & inclusion programs and initiatives. Attendees can learn how to implement these initiatives and make them a critical part of an organization's culture and success.
Add HR Expertise to Your Organization
From the extensive lists of conference topics above, it is clear the scope of HR has continued to grow over the years. Improving your HR functions plays a critical role in making your organization safer and stronger for years to come, but it can be difficult for owners and HR professionals to find the time to manage everything.
A Professional Employer Organization can help your business manage multiple HR functions, saving your team time while strengthening your business at the same time. Contact GMS today to talk to one of our experts about how we can help your business through HR outsourcing.
---
---