When your employees are ailing, your business is also likely to suffer. The health and wellbeing of your employees can play a big part in your company's success, as a happy, healthy workforce has several benefits, including:
Increased productivity
Reduced absenteeism
Decreased medical costs
Many small business owners have turned to workplace wellness programs to help improve the wellbeing of their employees. Over time, these programs have evolved to address specific issues to better serve employers and their employees. Here are some recent wellness trends than may be a good fit for your business.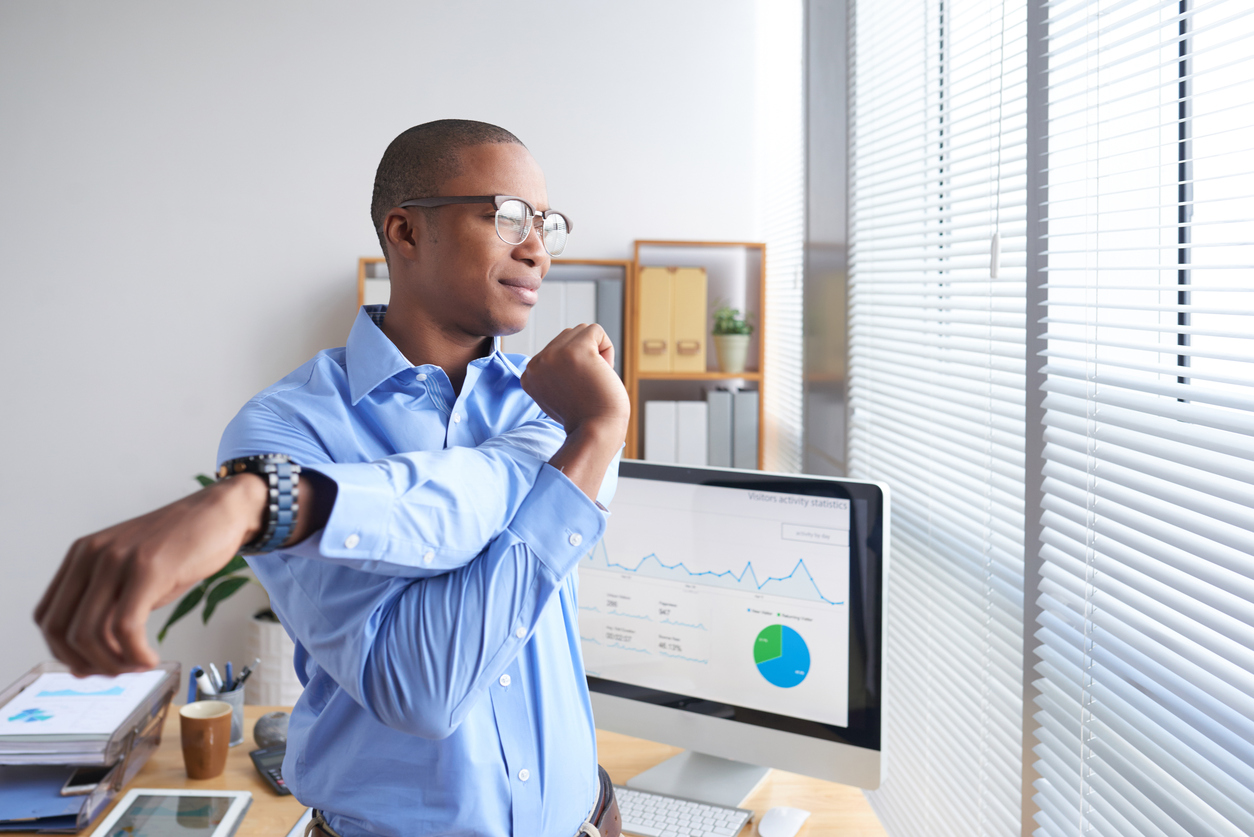 Programs That Cover More Than Physical Wellbeing
Physical health isn't the only concern for your employees. While health concerns like chronic disease is a major issue for businesses, the stress caused by other factors can be a major source for lost productivity and morale. That's why some businesses are expanding the definition of wellness to include areas like emotional, financial, and other types of wellbeing.
According to BMC Public Health, a peer-reviewed health journal, stress can increase health insurance costs for a business by 50 percent. This trend has led to the addition of skills training, financial counseling, and other outlets to some wellness programs. In addition to providing avenues for weight loss or smoking cessation, these programs focus on other avenues that can help improve both the physical and emotional health of employees by giving employees the knowledge and skills they need to reduce the stress placed on them by outside forces.
Architectural Wellness
You may not think about it, but your workspace can play a part in the wellness of you and your employees. Architecture and design magazine Metropolis notes that "new research about the effects of noise, light, and air quality—among many other factors—reveals direct links to long-term human health, not to mention daily productivity." This means that certain changes to a workspace could help improve the overall wellbeing of employees, allowing them to be more productive while potentially limiting the number of sick days taken.
Of course, most small businesses can't do a complete redesign of an office. However, there are small changes you can make to create a healthier workspace. These include:
Air quality – Replace air filters and allow for fresh air flow to limit levels of carbon dioxide and other contaminants
Ergonomic furniture – Invest in seating and desks that relieve physical stress on employees over long periods of time
Private spaces – If possible, clear out some rooms or open spaces where employees can work privately when they need some space to focus
Noise control – Establish quiet zones for employees who need to get away from distracting conversations and use sound-deadening materials or furniture to help absorb noise
Personalized Programs
This shouldn't come as a surprise, but every employee is different. This means that each worker can have certain preferences about what should be included in a workplace wellness program. Instead of trying to push aspects of a wellness program on disinterested employees, some businesses are personalizing programs so that users can take advantage of what they want.
A wellness coordinator can meet with each employee to go over their health and to identify exactly what he or she wants to achieve through the program. Some employees may want to aggressively work to lose weight or quit smoking, while others may just want to maintain their level of health and learn other ways to improve their wellbeing. Coordinators can create personal health guides to provide workers with individualized information based on each specific user.
You can also offer "health hours" to employees to allow them to personalize their wellness on their own. This concept gives employees a set number of hours per week or month to go to the gym, take walks, or do some other healthy activity during company time. This can help workers who can't find the time to work out on their own while still giving them the freedom to choose their own route to wellbeing.
---

---
A Focus on Musculoskeletal Pain
The U.S. Department of Health & Humans Services released a study back in 2015 that found nontraumatic joint disorders to be one of the five most costly conditions for American adults. Thanks to issues like back pain, arthritis, and carpal tunnel causing higher absentee rates and workers' compensation claims, small business owners are now starting to realize that they may need to be proactive about musculoskeletal pain.
A wellness program with a focus on musculoskeletal pain will help educate employees on how to prevent these issues. This may include:
Educating workers about what is considered a musculoskeletal disorder and how these injuries happen, which can include heavy lifting, bad work posture, and other practices that can lead to pain over time
Teaching prevention tactics such as important warmup stretches and proactive processes
Highlighting ways to improve workplace ergonomics
Find the Right Workplace Wellness Program for Your Company
While wellness programs can benefit small businesses, they're only beneficial if they're run effectively. At GMS, we can set up a customized workplace wellness program that's designed around the needs and questions of your employees and features a quarterly review of claims and the impacts of your program. Contact GMS today to talk to one of our experts about how we can improve the wellbeing of your employees and your business.
---
---