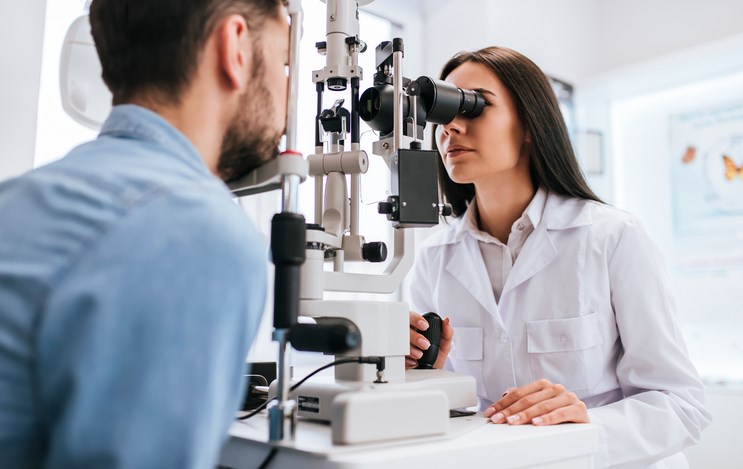 Your small business' benefits package takes on added importance as it gets harder and harder to attract and retain top talent. While group health insurance may dominate headlines in terms of what job seekers want in a new role, it's not the only health care benefit employees want. 
Ancillary insurance can play a pivotal role in making your workplace more enticing for both job candidates and current employees. However, some businesses may see supplemental benefits like dental and vision insurance as less important than other offerings. Let's break down how ancillary insurance works and why your small business should offer these benefits.
What are Ancillary Benefits?
By definition, ancillary insurance is a secondary health care benefit that's typically purchased in conjunction with major medical coverage. These supplemental benefits are meant to enhance your existing health coverage and give employees more support for their overall well-being. Employers can also offer ancillary insurance in a couple of different forms.
Voluntary benefits – Employees pay 100% of ancillary premiums, but have access to lower premiums by being part of a group plan as opposed to purchasing a policy as an individual.
Employer-contributory benefits – The employer pays at least half of the premiums.
While dental, vision, and life insurance are the most well-known ancillary benefits, they're not the only options for small businesses and their employees. Ancillary benefits can also include any of the following options to enhance your benefits package.
Long-term care
Cancer and critical illness
Hospital indemnity and intensive care
Accidental death policy
Long-term and short-term disability
Why Small Businesses Should Offer Vision Insurance and Other Ancillary Benefits
Simply put, employees care about ancillary insurance. One survey asked 2,000 people to choose between a higher-paying job and a position with more attractive benefits. A whopping 88% of those individuals said that they would consider taking a lower-paying job that had better health, dental, and vision insurance – and that doesn't even take into account the other ancillary benefits that would make your benefits package even more enticing. 
Adding ancillary insurance not only makes your benefits package more competitive, but also shows your employees that you care about them. A little peace of mind can go a long way, so giving your employees access to ancillary insurance can save them from worrying about getting contacts or scheduling their next dentist appointment. 
That added emphasis on your employees' well-being can also have a direct impact on the future of your business. Employees who feel valued and are happy at work are likely more willing and able to contribute to your company's success. That increased employee engagement can lead to a plethora of benefits for your business, including:
Improved retention – Businesses with engaged employees reduced employee turnover by 90%, according to Gallup.
Increased productivity – That same Gallup report found that engaged employees were 17% more productive.
Reduced absenteeism – Gallup also learned that engaged employees missed work 37% percent less than unmotivated workers.
Greater profitability – According to Inc., a 10% increase in productivity can increase profits by $2,400 per employee per year.
Another major advantage of offering ancillary benefits is that they can help your employees stay healthy. Vision insurance is a great example for this. Poor vision and eyestrain will not only negatively impact your employees health, they can have a direct impact on job performance as well. 
According to the American Optometric Association, dry eye disease can reduce employee productivity by 20 to 25%. Offering vision insurance and other ancillary benefits can go a long way toward keeping your employees happy, healthy, and productive.
Work with a PEO to Offer Competitive, Cost-Effective Ancillary Insurance
Running a small business is no easy task. There are countless administrative burdens that rest on your shoulders, and managing your benefits offerings is one notable example. Fortunately, you don't have to deal with employee benefits administration alone.
Group Management Services works with small business owners to help them offer and manage quality benefits packages and save valuable time. As a Professional Employer Organization (PEO), our greater buying power allows you to offer competitively-priced group health plans and ancillary options on a mass level, even for at-risk employers or small groups.
Partnering with GMS also means that you have a dedicated resource that's here to help. We're always looking for ways to improve your offerings, which is why we recently switched our vision provider to VSP to ensure that you and your employees have the perfect ancillary benefits for your business. In addition to our new vision provider, we continue to offer additional benefits to our clients, including Metlife Auto & Home coverage. We also have a team of experts on hand to answer your questions and guide your through any HR hurdles you may face in the future.
Ready to make your business more competitive? Contact GMS today about how we can support you and your employees with ancillary insurance and other HR services. Already a GMS client? Contact your account manager to learn more about VSP and our vision plans.
---
---