Most entrepreneurs start a business based on something they are passionate about. For the majority of auto shop owners, their dream started working on cars. When that passion turns into a business venture, it quickly becomes apparent that running your own auto shop requires more than just a love of cars.
Leading a group of people, keeping systems in place to track hours, and tracking employee history are just a few of the tasks that shop owners handle on an everyday basis. Owners have enough on their plate in handling day-to-day business, but the work is not done when the shop closes. Here are some of the most common HR issues facing these small business owners.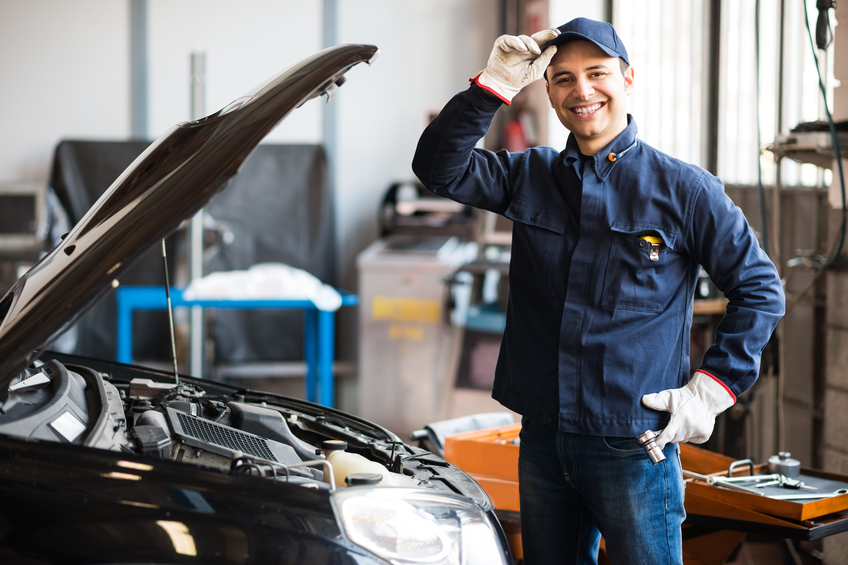 Employee Recruitment and Retention
Through the combination of an aging workforce and a lack of good, young workers, an inevitable skills shortage looms near. As the industry grows with technological advancements driving consumer demand, the need for quality employees is greater than ever, but younger workers are shifting away from a career path as an auto technician.
According to the U.S. Bureau of Labor Statistics, "more than 237,000 jobs are expected to open up in the automotive repair field between 2014-24." With a large volume of auto techs retiring in the coming years, and a lack of skilled replacements entering the industry, there is a huge emphasis on recruiting and retaining quality workers.
Record Keeping
Documentation is an often overlooked aspect of running any business. Shop owners must have detailed manuals setting the expectations of the position. These documents must be updated every year to make sure you are keeping up to date with any changes in the industry.
If you fail to provide this information to employees, it is difficult to hold them accountable. Throughout their employment, you must keep detailed records of their employment history, including any disciplinary actions taken throughout their time with the company. Should their actions require termination, you will have all of the information in their employee file to help protect your company from any claims of wrongful termination or other legal action.
According to the Hiscox Employee Lawsuit Handbook, "19% of employment charges resulted in defense and settlement costs averaging a total of $125,000." The time and money associated with these potential lawsuits only further support the need to document everything.
Compliance
Automotive technicians face a much higher volume of potential workplace hazards than employees in most other industries, therefore the Department of Labor and the Occupational Safety and Health Act has stringent workplace standards for employees.
The use of tools and machinery, as well as toxic chemicals, creates an environment that justifies regulation. OSHA breaks down the primary risks stating, "Chemical hazards may include volatile organics from paints, fillers and solvents; diisocyanates, polyisocyanates, and hexavalent chromium from spray painting operations; silica from sandblasting operations; dusts from sanding; and metal fumes from welding and cutting. Physical hazards include repetitive stress and other ergonomic injuries, noise, lifts, cutting tools, and oil and grease on walking surfaces.". A list of the most common citations can be found here.
Partner with a PEO
Many shops across the country are turning to Professional Employer Organizations to handle all of these Human Resource functions, so owners can focus on the business. No more late nights in the office running payroll, reviewing candidates, and updating handbooks. Contact GMS today to see how we can make your business simpler, safer, and stronger!
---
---