History behind the day: When the Ms. Foundation for Women started "Take Our Daughters to Work Day" in 1993, the idea was to help boost girls' confidence and to link education to work opportunities.
The day is now referenced as "bring your kids to work day" Currently, the event is estimated that more than 37 million parents participate in this event.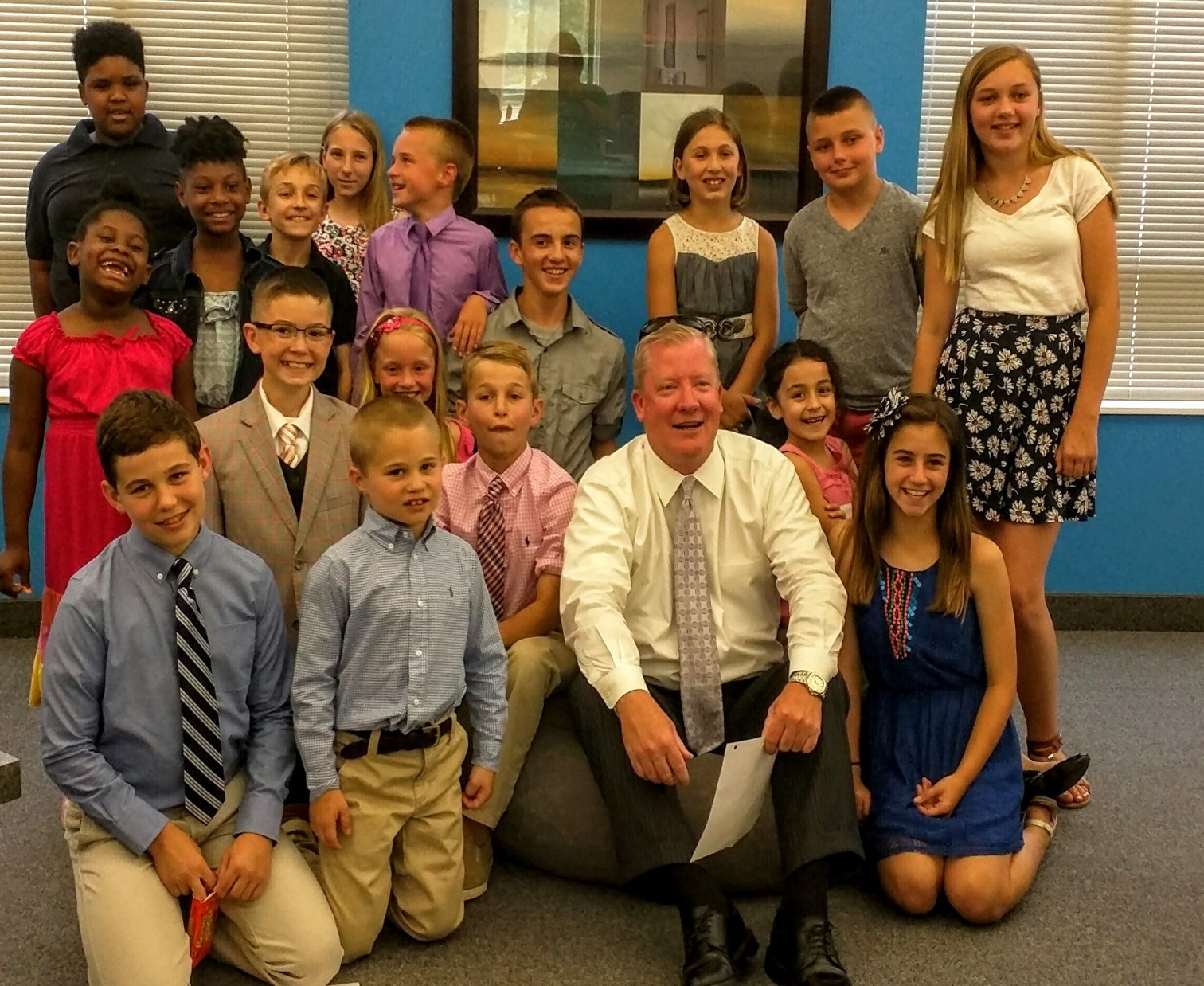 On Monday June 15th, GMS conducted "Bring your kids to work Day"
Our Goal: GMS employees' children would get a better understanding of what we do during the day. It was important for us that our children were able to see us as something other than the cook, the coach, the maid, or the chauffeur driver. If we had meetings, webinars, or conference calls, our children would be by our side for the day. The more they saw, the more they would learn!
GMS started off the day with the kids attending The GMS sales meeting even if their parents were not in Sales.
Here are some activities that we conducted:
Kids wrote three lines as to what they learned for the day
Pizza was brought in for lunch
A scavenger hunt was conducted to learn about our different departments
Everyone was shown an end of the day video
Below are some of the things the kids learned:
My mom works on the phone a lot and needs it to be quiet
My dad does other company's taxes and I learned how he sends out local taxes
They use a lot of stamps, which seems strange with the internet
My dad drives a lot – GMS believes in face to face meetings
He makes a lot of phone calls to people that don't want to talk to him (I guess this child followed a GMS Sales Professional)
My dad fixes other people's problems
My mom helps other business do better
My mommy has a lot of meetings
My mom does workers comp stuff
My mom and her company helps business owners
The Government takes about 40% of your paycheck
My mom and all GMS employees prepare before a meeting
My mom's company makes a business owner's life a lot easier (one of my favorite)
My dad gets to drive to different places
They make a lot of friends in the workplace (another favorite)
My dad has fun with what he does (another favorite)
My dad's company helps injured workers get back to work
My dad thinks all small business owners should listen to what GMS does
Some companies offer a 401K and some do not
GMS concluded the day with the children interviewing their parents on what they were doing when they were their age and a session on "lifetime of confidence."
All in all, I think the day was a success.
GMS… where we are all about making your life Simpler… Safer… Stronger
---
---