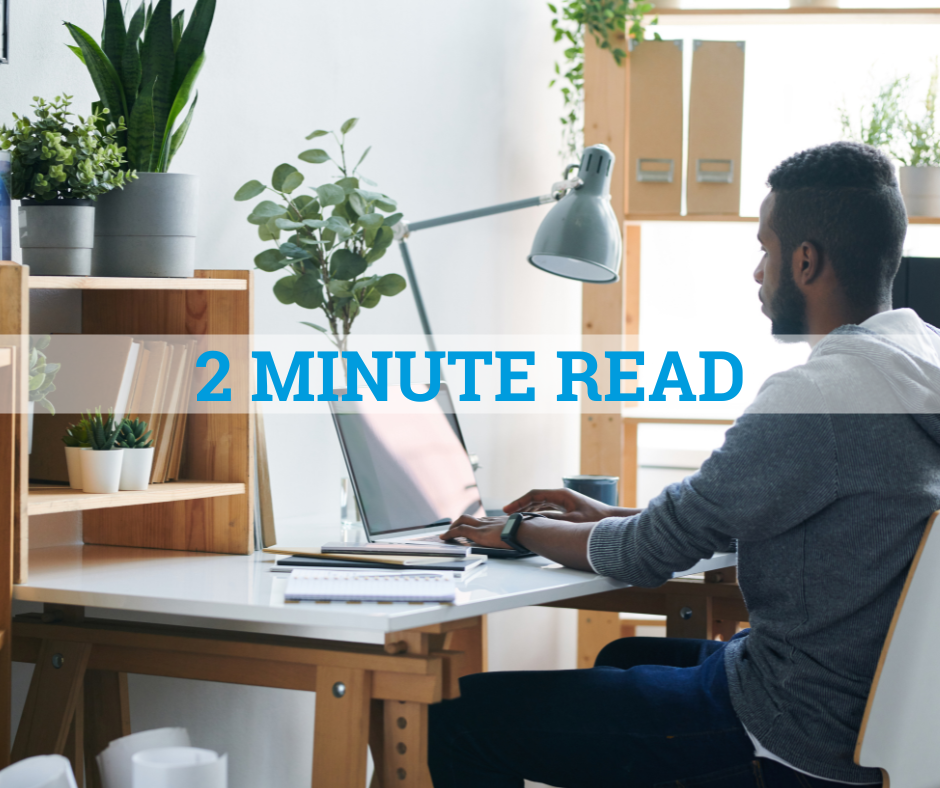 Remote work is a term that will never leave the workplace vocabulary. Now, more than ever, employees want to work from home, full-time, or part-time. As their employer, it's essential that you listen to their needs and try your best to give them what they want. We get it. When the COVID-19 pandemic arose, the thought of having your employees work virtually was a thought we never thought possible. But it worked! 77% of those who work remotely at least a few days per month showed an increase in productivity. In addition, studies show that 30% of employees completed more work in less time.
As a business owner, however, it's your call at the end of the day to determine if your employees should be working remotely or if they need to work on-site. Whatever you decide, we've provided you with various resources to help you throughout your decision-making process. We created a guide, "The Guide To Managing A Remote Team," that will take you step by step and show you how to manage your remote team more effectively should you choose that route. News flash! It will be challenging, but if your employees want this benefit, and studies show it actually increases productivity amongst your employees, why not give your employees what they want?
Giving The People What They Want 
Whether you're ready to make that jump in providing your employees with the benefit of a more flexible work schedule or you're still questioning it, let's ask ourselves the following questions.
How do my employees complete their work productively?
You most likely have a workforce of individuals from all different age demographics. Whether they're recent college graduates or have been in the workforce for over 30 years, they all work differently. It's your job to hear from your employees and determine how they can be most productive at work. Some may say they prefer working in the office five days a week, while others say they're more productive when working from home every day. Others may enjoy having the balance of working from home one or two days a week and in the office the rest of the week. 42% of individuals aged 25 to 34 prefer to work from home. You must determine what works best for each employee and accommodate their needs.
What is the purpose of your office?
While pandemic restrictions have spindled down and our lives are trying to return to the pre-pandemic norm, offices remain empty. As we've discussed, your employees enjoy the flexibility of completing their work in the comfort of their own homes. With this type of workforce, it's essential that you take time to think about your office's purpose. A survey showed that 82% of employees believe that having a purpose is essential for their company. Purpose shapes your company's strategy, engages customers and community, and drives choices at moments of truth. Your company's purpose addresses the fundamental question of "why." How the workforce is running in today's economy means it will take more effort to attract your employees to come into the office. Consider designing a space that fosters human connection and creates tailored, authentic experiences.
Do you clearly define terms and roles?
You may run a business with employees who simply cannot work remotely. You must clearly state who can work remotely. Consider creating a list of positions that can be done hybrid or fully remote and those that can't. You must have a clear explanation as to why some employees can work remotely while others cannot. In addition, clearly define your remote workers' expectations, when they should be working, if they need to come into the office, how often, and so much more. This step is critical as it dictates how productive your workers will be once you implement a flexible work schedule.
What Now?
We get it. It's a lot to process, and it can be overwhelming. At GMS, we make this process as seamless as possible. Our role as a professional employer organization (PEO) is to take on these administrative burdens, so you no longer have to deal with them. We can help write job descriptions that clearly state if the role is hybrid, completely remote, or in the office. In addition, we can update your employee handbooks to reflect the changes to your employees' roles in a remote setting. At GMS, we do everything from benefits and risk management to payroll and human resources. Count on us and contact us today to learn more.
---
---