As a small business owner, you've likely thought of ways that you can cut business expenses to save money. One of these ideas may involve whether you should invest in outsourcing HR or hiring in-house HR professionals.
HR just isn't that important when you don't have many employees, right?
Wrong. Every business needs to deal with critical HR functions, whether it's a major corporation or a five-person business. Here's what you need to consider the next time you think about whether your business needs HR management.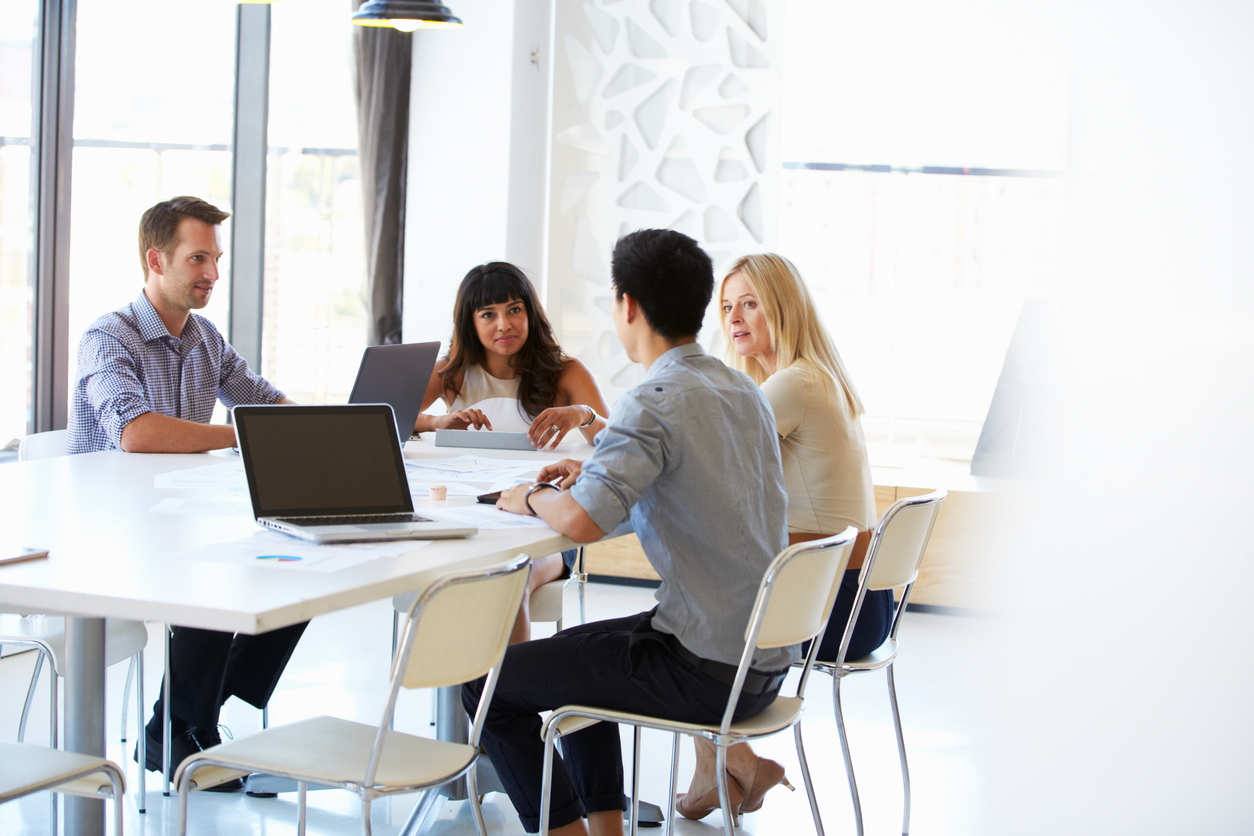 HR Needs for Small Businesses
Payroll
If you have employees, you're going to deal with payroll. While you can manage payroll on your own, simple mistakes can get pricey. Inc. reports that "the IRS penalizes about one out of every three business owners for payroll errors," with penalties costing small businesses up to $4.5 billion per year according to Bloomberg.
Compliance is likely not your only concern when it comes to payroll. More than half of small business owners spend at least three hours a month managing payroll. Investing in HR can give you the time you need to focus on other key business items instead of struggling with payroll management.
Hiring and Firing
While you have a smaller staff, every hiring decision is crucial. SHRM found that the average cost per hire is around $4,129, which makes every bad hire a costly mistake.
An HR function like employee recruiting and training can help you find the right people for your business and better prepare them for their roles, lowering the chances of a bad recruit. HR can also handle employee performance management. This involves not only keeping employee policies up to speed, but also handling everything involved with employee termination, such as legal regulations and internal procedures.
Risk Management
One crucial aspect of good HR is that it can help you deal with costs that you may think can't be managed. Let's say that you had to fire an employee. That employee could make an unemployment claim. Another worker may get injured on the job and try to argue that your workplace was unsafe. These scenarios could end up being very costly for a small business without the right compliance documents and risk management strategies.
HR professionals can take actions to protect your business. Managing key documents like employee handbooks and keeping track of performance records can be the evidence you need to fight off future claims. A good HR partner can also help lower standard workers' compensation rates and unemployment taxes through detailed record-keeping and management, offering you some savings in places you wouldn't have expected to be possible.
Benefits
You don't have to be a big employer to offer group health insurance and other attractive benefits. While businesses with fewer than 50 full-time employees don't have to offer health insurance, 95 percent of HR professionals cite health care benefits as a top benefit for employees, making an intriguing benefits package a great way to attract and retain top talent.
Of course, offering these benefits can be expensive and time-consuming without expert help. An employee benefits administration team can help you identify exactly what benefits your employees want, keeping you from wading into a pool of healthcare compliance and helping you offer an attractive package that won't break the bank.
Find the Right HR Option for Your Small Business
A small business has a lot to gain from quality HR management. A good HR partner can handle everything from complicated tax compliance concerns to helping you understand which employee documents you need to keep on file, but that doesn't mean you need to hire a whole staff in the process. The key is to find an HR solution that fits what you need and can grow along with your business.
A Professional Employer Organization (PEO) allows small businesses to find an HR management solution that suits them. A PEO gives you access to HR professionals who can manage your payroll, benefits, and any other key HR functions, saving you time and ensuring that your business is covered in the process. Contact GMS today to talk to one of our experts about how we can help your business.
---
---