As a business owner, you get used to making tough decisions every day. One critical question is whether you should handle every human resource function internally or if it's in your business' best interest to consider outsourcing.
To insource or to outsource may not be as difficult of a question as you may think. Here are four reasons why it may make sense for your business to consider human resource outsourcing.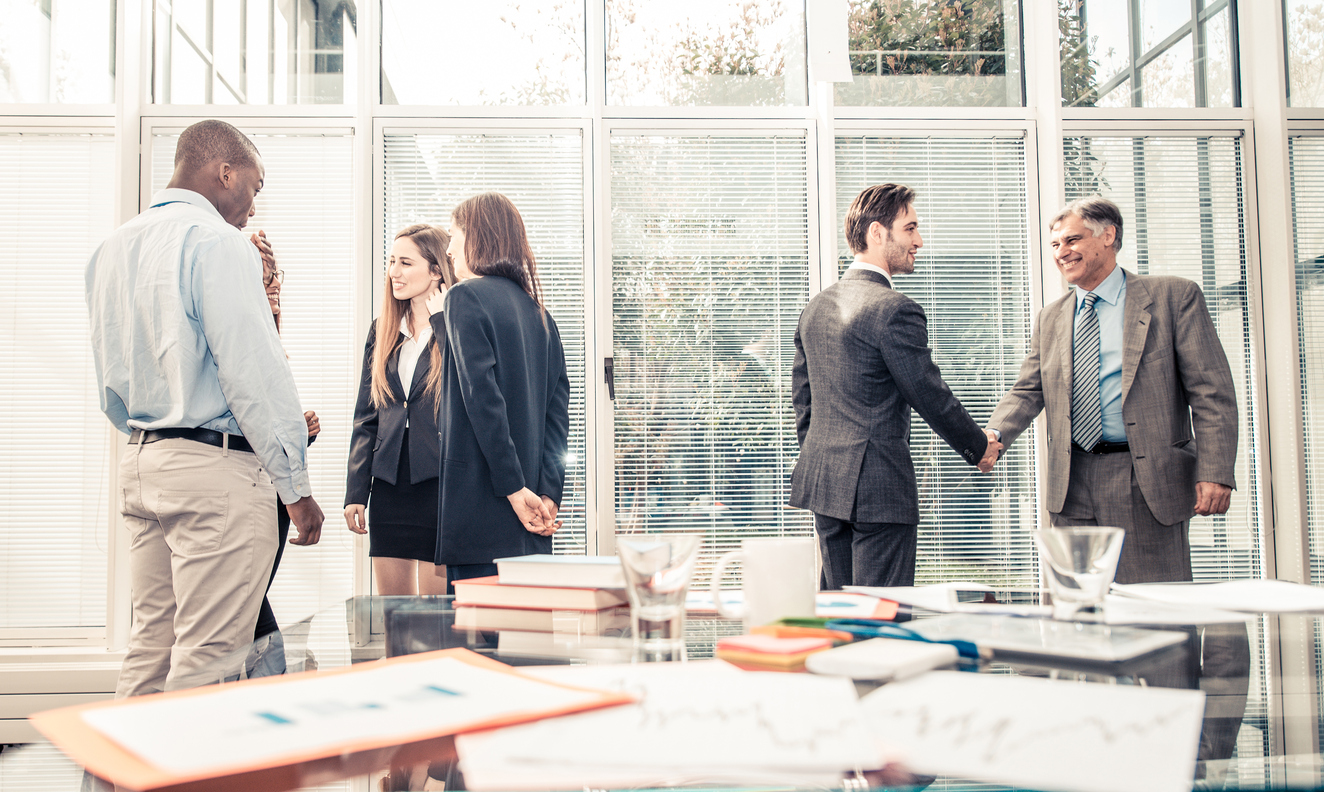 Time
Your time is crucial. The problem is that you only have so much time to spread around, even if you're working extra hours each week.
A survey by business advising organization The Alternative Board found that the average small business owner worked around 50 hours per week, but that only 32 percent of that time was spent working on the business itself. According to a survey by the National Small Business Association, roughly 30 percent of small business owners spend more than six hours each week on payroll tax administration, and that's just one of many HR functions that you have to deal with.
You can't slow down time, but you can outsource key HR functions. Not only will this free up critical time for you to spend on core business needs, your HR functions be handled by people who are experts in their respective fields.
Compliance
Let's face it; you likely didn't train to be a HR specialist. You may be able to handle many HR functions, but you might not have the time or know-how to keep up with labor and tax laws, compliance regulations, and avoid mistakes that could lead to everything from financial penalties to litigation.
Regardless of if you run a small five-person organization or a business with 50 employees, there are specific HR processes that you need to follow. Over the past five years, compliance rules and regulations have increased, adding even more concerns for your business. These compliance laws cover everything from proper employee classification, safety requirements, and more. A PEO can help you track everything you need to know and help you stay compliant so that you avoid future penalties.
Recruitment and Training
A good company needs good employees. Outsourcing certain HR functions can help your business attract top talent and retain the workers you already have.
Recruitment is about more than just hiring a job candidate; it's about hiring the right candidate. A PEO can help you set up an efficient, organized process that allows you find people who are a good fit for your company. These experts can deal with the interview process, review applications, post job ads, evaluate candidates, and other time-consuming tasks, allowing you to speak to the most qualified candidates so that you can decide who's right for your company.
Once you hire a new employee, a PEO can also ensure that they receive proper training. The Society for Human Resource Management cites that "66 percent of companies with onboarding programs claimed a higher rate of successful assimilation of new hires into company culture." A PEO can set up training programs that are customized to your business. This helps your new employees be properly prepared for their jobs so that they are more likely to stay at your company and succeed.
Money
Of course, the decision to outsource HR functions can come down to the investment. While some business owners might think of hiring an outside company as just another expense, professional HR management can result in notable savings across several HR functions.
Remember how we already discussed how HR outsourcing helps you save time, stay compliant, and improve recruiting and training? There are plenty of savings to be found in all those areas.
To start, time is money. The ability to free you up to work on building your business can be a huge asset to your business. That free time can be spent focusing on strategic planning, marketing efforts, and sales tasks, all of which can help you bring in additional revenue. That's better than spending hours staying up-to-date on the latest compliance laws.
Speaking of compliance concerns, those penalties can really cost your business. Avoiding HR penalties keeps you out of the government's crosshairs, protecting your business from unexpected fees, such as payroll tax fines or penalties associated with a safety violation. In addition, a PEO can also employ cost-prevention strategies to help lower unavoidable expenses, such as unemployment or workers' compensation rates.
There's also all the costs associated with recruitment and training. In 2016, SHRM found that the average cost per hire is $4,129. Add that to an average cost of $1,208 for training and development and you have a pricey investment. A PEO can help your company make that investment worthwhile, finding and training the right person so that your new employee doesn't leave in less than a year and force you to start the process all over again.
Outsourcing your HR to a PEO can also lead to additional cost savings due to economy of scale. Since a PEO manages benefits administration and other HR functions for several companies, they can give your company greater buying power that can allow you to get more for your money. For example, your newfound buying power can give you access to a better benefits package, which can help you attract and retain that top talent you want.
Invest in Human Resource Outsourcing
Business owners have plenty to worry about. HR outsourcing is an investment that can help you strengthen your business and save you money in the process. Contact GMS today to talk to an expert about how a PEO can help your business through HR outsourcing.
---
---