GMS, a Professional Employer Organization headquartered in Richfield, Ohio, announced today that 20-year software and technology veteran Christian Tracey has joined the company as Chief Technology Officer.
Tracey will play a key role in crafting GMS' go-to market technology strategy, as well as leading the internal IT function, as the company embarks on the next phase of growth.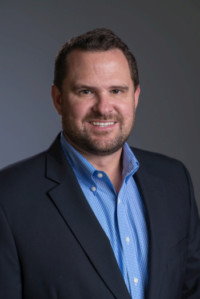 "Christian brings a combination of vision, leadership talent, and human capital management technology experience to take us to the next level as we focus on our growth over the coming years," GMS President Mike Kahoe said about Tracey's addition.
Tracey was brought in to lead GMS in their digital transformation, enabling the company to continue its significant growth, while maintaining a high-level of personal customer service.
"We specifically recognize that the shifting U.S. workforce, combined with the expectations of our customers shaped by ubiquitous consumer technology is driving a change across the entire HR industry and we want to be positioned to lead the PEO industry in adopting technology," Kahoe said. "I am confident that investment like this will provide our customers with more value enabling GMS to grow at a rate outpacing our competitors."
Tracey expressed excitement in joining GMS, and looks forward to the opportunity to aid in the growth process.
"I believe that there is a huge opportunity to bring technology and approaches previously only available to large enterprises into the marketspace our customers occupy to enable them, through our products, to operate better, lower their risk, and ultimately grow faster than they could on their own," Tracey said.
Tracey most recently led SAP's Human Capital Management Consulting group in the Midwest and previously held leadership positions at Microsoft, Penton Media, and Rockwell. He brings a unique breadth of experience in technology having worked in IT operations, enterprise architecture strategy, and consulting as well as sales and sales leadership.
"This is an exciting time for the PEO industry and HR in general and I am excited to be working alongside Mike and the rest of the leadership team at GMS," Tracey said.
Group Management Services is a Professional Employer Organization that helps over 1,100 clients make their business simpler, safer, and stronger through expert HR management. Contact us today to learn more.
---
---