Do you travel for work? Do you find it hard to keep a routine? You aren't alone.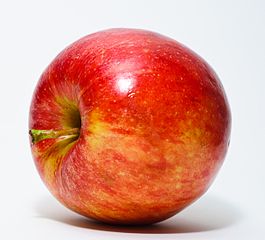 Research from Columbia University has found that people who travel for two weeks or more per month are more likely to gain weight than those that don't travel.
I recently attended the Social Media Strategies Summit 2013 in Chicago with Tim Austin (GMS Vice President of Sales). As part of the conference, we picked up some great tips about staying healthy while travelling for business. These tips were provided by frequent business travelers and experts including healthy-living TV host Hope Bertram, who is also the director of marketing at SMSS. Bertram shared great ways to combat this risk by doing a little research and preparation before you travel.
Working Out
Does your hotel have a fitness center? What are the hours of operation? Arrange your schedule to take advantage of these facilities.
Healthy Dining
Are there restaurants nearby that serve healthy food? Use your phone to search for 'healthy restaurants.'
Healthy Snacking
Plan ahead and bring healthy snacks. Apples, peanut butter packets, and similar items transport easily and give you an energy boost.
Walking
While you're traveling, don't stop walking! Walk from your hotel to the conference center instead of taking a cab. If your conference is in your hotel, take a room far from the elevator.
Paying Attention
Don't mindlessly eat. Track your calories on an app so you know what you're consuming. Drink water to stay hydrated and get as much rest as you can.
As I say in the release, "As you send your employees to attend seminars, it's important to have wellness at the forefront of their minds by incorporating healthy business travel opportunities. Make sure you have policies in place to encourage your employees to make smart and healthy decisions while traveling."
"Red Apple," © 2009 Abhijit Tembhekar, used under Creative Commons Attribution-Share Alike 2.0 Generic License.
---
---