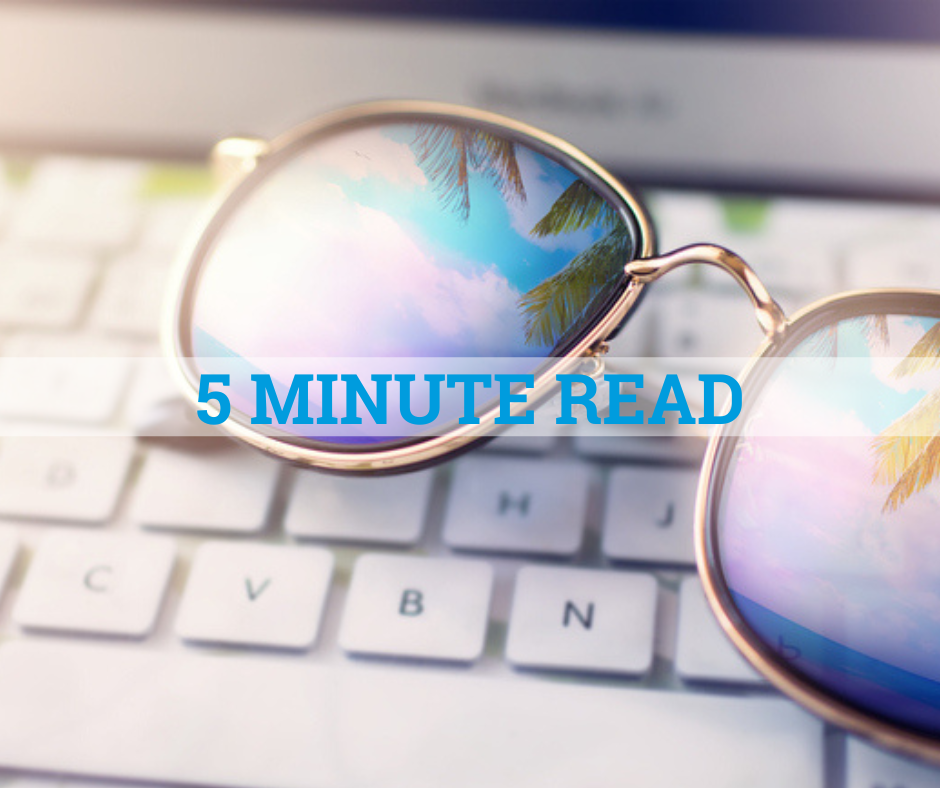 As a benefit that many companies offer to their employees, paid time off (PTO) policies constantly evolve to accommodate changes in the working world. However, many employers fall into the trap of overly complicated policies that are not only difficult for employees to understand, but also difficult to track.
It's important to find a policy that will make employees happy and maintain effective workplace attendance within the workforce. The good news is that implementing a good PTO policy doesn't have to be complicated. Here's what you need to know in order to build the right PTO policy for both you and your employees.
How Does PTO Work?
PTO can work in different ways depending on your exact policy. Each option boils down to giving every eligible employee an allotment of time that they can use to take off work for various reasons.
The exact way that those paid days off are granted depends on the type of policy. Common PTO policy examples include:
Traditional leave
PTO banks
Unlimited PTO
PTO donation
Traditional leave
A traditional PTO policy gives employees a set number of days for different types of time off, such as vacation time, personal days, sick days, and holidays. These days can be used over the course of a year and renewed once the employee hits a certain date. New employees typically start with a set number of days and can earn more after being with the company for a certain number of years.
PTO banks
PTO bank policies revolve around giving employees access to a pool of paid time off that they can use for any reason. As with traditional plans, employees can use these days over the course of the year until they run out or when their pool renews at a certain date. This type of plan gives employees more flexibility when it comes to needing days off
Unlimited PTO
Unlimited PTO plans allow employees to take as many days off as they need, as long as the manager approves them. This option is less common than other PTO policies, but has grown steadily in popularity because of its flexibility and freedom. However, these plans can also require a well-written policy to avoid both overuse and underuse.
PTO donation
PTO donation is less of an overall plan and more of an add-on to other policies with set allotments of paid leave. Organizations that allow for PTO donation give employees the ability to give some of their days to a coworker if they need them, such as if an individual needs extra time to take care of a loved one. This option keeps the organization's overall pool of paid leave the same but gives employees some added flexibility.
What Are The Benefits Of A PTO Policy?
While the U.S. does not federally mandate paid vacation or holiday time, there are plenty of good reasons to provide this form of benefit. PTO is regularly among the most desired benefits for job seekers, which is a big reason why roughly 80% of private businesses offer some form of PTO. In turn, these businesses enjoy the following advantages:
Reduced absenteeism – According to SHRM, more than half of employers who combined sick time and vacation time in the same PTO plan reduced absenteeism by up to 10%.
Employee performance – Burnout is a real problem. Giving employees the ability to take meaningful vacations and mental health days helps them stay more productive in the long run.
Employee morale and trust – A PTO policy is a way to show employees that you care about their personal lives and let them use their time as they see fit. In return, those employees are more likely to be happy at work and stay with the company.
What Factors Impact Which PTO Policy Is Best For My Business?
There are several variables that your business needs to address when it comes to providing PTO. This process involves asking a few key questions that will play a major role in how you'll shape your PTO policy.
How many days off should employees have?
The right amount of time off can vary greatly depending on a business and its employees. According to Indeed, the average amount of paid vacation days can range from 11 to 20 depending on an employee's service length.
The best place to start is to review your business' internal staffing needs to identify a comfortable range of days that accommodate workloads and employee satisfaction. You can also check industry and regional averages to stay competitive with the competition.
Does it matter how employees use their time off?
The answer to this question will likely dictate whether you opt for a traditional policy or something more flexible. If it's important to separate vacation days from sick leave and other time off, a traditional PTO policy is a natural choice.
Should employees accrue PTO over time or receive a lump sum?
The exact timing of how and when employees receive their allotment of time off can vary. Some businesses keep this process simple by giving employees access to their entire pool of PTO days on their anniversary date or at the beginning of the calendar or fiscal year. Other businesses may opt for a slower accrual system where employees earn time off by pay period, month, or a set number of hours. Each method is valid, so it depends on how your organization prefers to dole out and track this time.
Can employees roll over unused time?
It's important to address what will happen to any unused PTO time. Studies show that Americans only end up using 54% of their eligible vacation time. Some companies try to encourage PTO usage through a "use it or lose it" policy, while others allow workers to roll some or all their remaining time over.
How do I track PTO?
While businesses in the past relied on manual documentation for PTO tracking, employers can rely on technology to ease this burden. Software like a human resources information system (HRIS) can streamline the management and tracking of personal time, accruals, limits, payouts, and other details. Businesses can try and utilize software in house or work with a Professional Employer Organization (PEO) or another HR partner to handle these keys responsibilities.
Do local and state regulations impact my policy?
While employers play a major role in shaping their company's PTO policy, it's also essential to keep compliance in mind. Certain states and regions have laws in place that direct your policies. For example, some states may require businesses to roll time over or compensate employees for unused payout if they leave the company. These laws vary greatly, so make sure you review local and federal laws when it's time to draft or update a policy.
PTO Policy Best Practices
No matter how you shape your PTO policy, it's important to take some measures to maximize their effectiveness.
Clearly outline your PTO policy in your company handbook
Your employee handbook is an essential compliance tool, so it's only natural to use it to document your PTO policy. Make sure to outline the following details to give employees a clear understanding of how they can follow your policy:
Who is eligible for PTO (full-time employees, part-time employees, etc.)
How much time off they receive and how it's accrued
Paid and unpaid leave options
The differences between vacation time, sick time, and more (if necessary)
The process for requesting time off (and how it's reviewed)
Instances where time off requests may be denied
Payout practices
Consequences for violation
Set some limits on usage to protect your business
While it's natural for employees to take time off when they want to, there are some scenarios that can pose problems for employers. Consider implementing the following measures to avoid internal issues caused by short notice, unfortunate timing, and more.
Place a cap on the number of days that employees may request during a vacation leave.
Regulate the number of employees from within a department that may be out at any given time.
Mandate how much notice employees must provide prior to taking vacation.
Create a waiting period for new employees before they can start using or accruing PTO.
Openly encourage employees to take time off
While being a hard worker is a great quality, there's only so much that most employees can go through without a break. Studies have shown that taking time off from work not only improves employee performance and productivity, but also reduces stress and the risk for heart issues.
Having a PTO policy is one step, actively encouraging employees to use it is another. It's critical to make employees comfortable with taking time off to maximize the benefits of your policy. SHRM recommends using the following strategies:
Give employees verbal or written permission to take time off, even if they're worried about who will pick up the slack.
Encourage employees to take off half days or shorter breaks if they don't want to utilize a full day or other extended periods.
Make time off a topic of conversation during employee reviews or other conversations.
Lead by example and make it known when managers are taking time off and that it's encouraged that all employees do so as well.
Simplify Your PTO Process
While PTO has several benefits, it is yet another process to add to an ongoing list of administrative responsibilities. Fortunately, employers have options to simplify PTO and strengthen their business.
GMS partners with businesses to support their employees while saving employer's valuable time. We provide our clients with resources like GMS Connect to help them track time off, automate accruals, and streamline the approval process. In addition, our HR account managers can help you design a policy tailored to your company's needs.
Taking time off shouldn't take a lot of work. Contact GMS today to talk to one of our experts about how we can enhance your employees' experience and increase your operational efficiencies.
---
---