Once you've recruited some potential candidates, you'll want to meet them. An interview is usually the first chance you'll get to meet a potential employee, giving you the opportunity to see just who might be the newest member of your team.
When it comes to the interview prospect, you'll have to make a judgement call for your business. Here are some suggestions to help you optimize your interviews.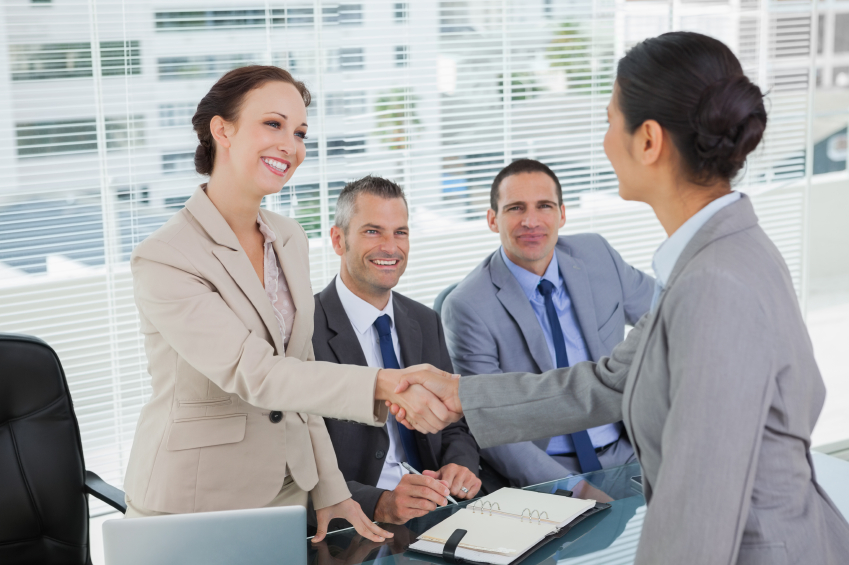 Research the Candidate
You're hiring someone to help you meet a business need, so thoroughly reviewing their resume, calling up references, and looking for any other pertinent information can help you see if they can not only do the job, but also excel at it and solve your needs.
Don't be afraid to check a prospect's social media profiles. This isn't just to look for red flags, although you may see a few. You can get a sense of who each interviewee is, giving you a glimpse into the candidate's life behind the titles and bullet points on a resume. This can go a long way toward finding a candidate that fits your business needs and your company culture.
---

---
Create a Conversation
An interview is also a chance for an interviewee to size up both you and your business. Instead of reading off a list of questions, engage interviewees in conversation. You're not trying to hire someone who's good at rehearsing the usual responses; you're hiring a person to join your company's family.
When a prospect asks a question, be open and honest. The more comfortable an interviewee is with you, the easier it will be to judge exactly who they are and whether they'll be a good fit for your business.
Find the Perfect Candidate, Not the Best One
After you're done with a round of interviews, be wary of hiring someone just for the sake of hiring someone. If none of the candidates are true fits for your business, keep searching. Look to hire the right person for the job, not just the most acceptable one out of the bunch.
Also, remember to always follow up with people who apply for the job, regardless of if they get hired. They may not have been the right fit for your company, but they may know somebody who could be.
Make the Call
After the interview process is over, you'll be able to make an offer. Once you've hired your next employee, make sure to offer them top-notch HR services.
If managing the employee lifecycle seems like a lot of work, you're right. That's why Group Management Services can assist you with the whole process. Contact us today to see how Group Management Services can benefit you and your employees.
---
---