Snow and ice is nothing new for people in the Midwest, but winter weather still creates plenty of headaches each year. While many people have to deal with heating bills, bad road conditions, and frighteningly large icicles that ominously hang overhead, winter weather can pose a few other problems for business owners.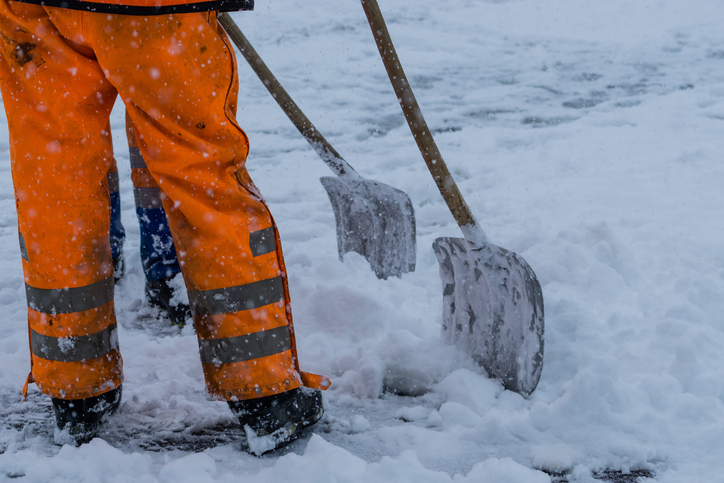 Winter Workers' Compensation Claims
Workplace injuries are a concern for business owners all year round, but the winter weather can lead to more accidents than usual in snowy locations. According to Business Insurance Magazine, studies have shown that bad winter weather can make slippery conditions a serious threat to workplace safety. In the harsh winter of 2014, slips and falls on ice account for close to one-third of Midwest workers' compensation claims that led to time away from work in the winter.
Essentially, the ice wasn't very nice for businesses. Not only do these slips and falls prevent dangerous situations that can cause employees to need medical attention and miss work, it can also be costly for you and your business. The time off and potential for compensation claims can hurt your cash flow, not to mention the potential need to give out overtime to employees who need to cover for workers injured on the job.
Protect Your Company This Winter
It's important to try and protect your company as much as possible. Try to make sure that work areas are ice and snow free and stress the importance of safety to workers. Even things like footwear with better traction and safety mats can make a big difference.
It's also critical to lower costly workers' compensation rates. Fortunately, a Professional Employer Organization can work with you to develop loss prevention and cost containment strategies to protect your business and make your business safer. This in turn may help you lower your rates. Contact GMS today to talk with one of our experts about Ohio workers' compensation, as well as coverage in other areas.
---
---