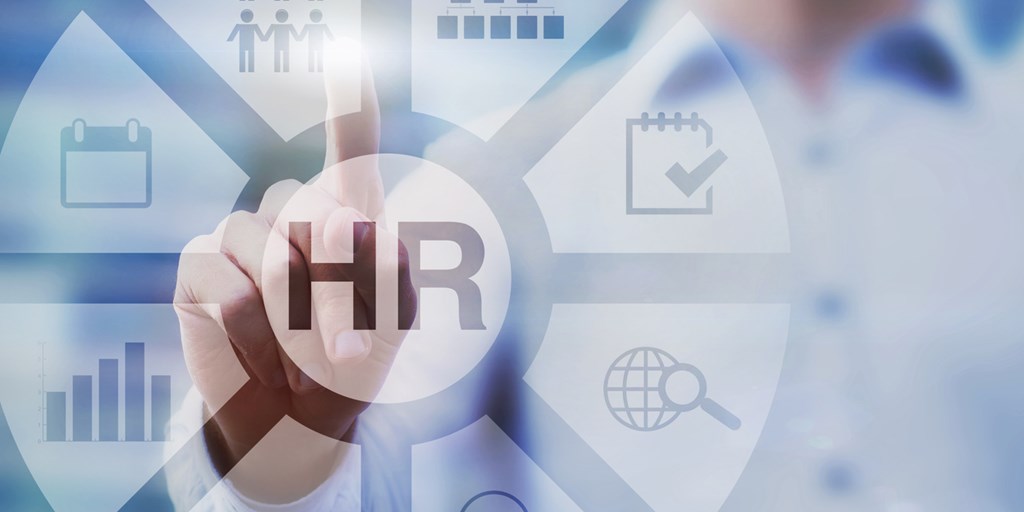 Technology is a powerful tool for businesses looking to improve operational efficiencies and address internal challenges. A good human resources information system (HRIS) can help businesses of all sizes make data-driven decisions, improve compliance, and cut down administrative work, all within a single platform.
While an HRIS is a powerful management tool, choosing the right system is complicated if you don't know where to start. It's time to break down the benefits of an HRIS, what an ideal system should include, and how to identify a platform that's best suited for your business.
Does My Business Need An HRIS?
The need for an HRIS depends on your business. Some employers may not mind manually managing all their HR operations. For the majority of growing businesses with complex, time-consuming HR needs, that isn't the case. As such, there are a variety of reasons why an HRIS can benefit your business:
Your business keeps growing and it's becoming increasingly difficult to manage employee data and other information.
You need more tools to properly analyze workforce data.
Your business utilizes different systems for a variety of HR functions (payroll, recruitment, etc.).
You need better support recruiting specialized talent or hiring independent contractors and other individuals.
You can't keep pace with changing regulations or evolving workforce demographics.
You want to improve the employee experience for your organization.
What Features Should An HRIS Include?
Identifying whether you need an HRIS is only the first step. Different systems have various features, so you'll want to review potential options to ensure they can help you address and solve specific challenges. The following features are some of the HR tools and notable elements that you should look for in an ideal HRIS.
Payroll management
The average owner spends nearly five hours calculating, filing, and paying payroll taxes each pay period. A payroll management system gives employers the tools to automatically deduct taxes and benefits from employee wages, generate reports, and complete other critical payroll tasks. In turn, employers save plenty of time and limit the chances of costly errors.
Benefits administration
A good HRIS provides businesses with a range of capabilities to streamline benefits and improve the employee experience. These advantages include:
• Simplified electronic enrollment for new hires, open enrollment, and qualifying life events.
• Customization options for management and open enrollment, including the ability to set up several rules for auto-enrollment, dependent types, and more.
• Online portals that give employees the ability to access and control their benefits information.
• Improved connection to benefit carriers, including automating the data transfer process.
• Quick, easy reporting features to help employers identify the number of benefits changes, audit bills, and review other information.
• Advanced security compared to completing enrollment manually.
Time tracking, attendance records, and scheduling
A streamlined time tracking and scheduling system allows businesses to cut back on needing multiple spreadsheets or calendars to find data. An online system can keep all this information in one space so that employers can quickly monitor attendance records and other scheduling information. An HRIS can also integrate time tracking with payroll to keep data accurate and ensure employees are paid for the hours they worked.
Recruitment and onboarding management
A good onboarding experience not only sets up new employees for success, but also saves employers' time. An HRIS can provide a paperless onboarding process that guides employees through every step, including collecting necessary forms for new hires and open enrollment. An HRIS can also assist employers before a hire is made through background checks, preliminary screenings, and other services.
Reporting and analysis
Information is critical for a growing business. A good HRIS can integrate multiple HR functions into a single system to deliver comprehensive analysis on critical HR metrics. Businesses can also set up push reports and other actions to leadership, stakeholders, and other individuals based on specific criteria to alert them when necessary.
Employee self-service capabilities
Employers aren't the only people who benefit from an HRIS. An online system allows employees to remotely access information so that they have all their information handy when they need it. These online portals give employees the means to edit or add to personal information, mark attendance online, and enjoy other benefits all from the comfort of their desktop, laptop, or mobile device.
How To Select The Right HRIS For Your Business
There are plenty of options available, so it's crucial to identify your exact needs when choosing an HRIS for your business. As such, you'll want to take a few steps to identify the best HRIS partner for your specific pain points and requirements.
1. Identify and understand the HR challenges your business needs to address
Every business is different, so it only makes sense that certain HRIS features will be more important to your organization than others. The first step is to list out every challenge you face with your current HR process. The results will help your organization focus on areas of need and highlight the specific features your business will require from an HRIS.
2. Examine how an HRIS can address each problem
Once you have your list of pain points, you can evaluate how an HRIS can solve your organization's HR challenges. This process will help you identify which features are most important for your business when you assess different HRIS options and judge their capabilities.
3. Create a list of business goals that apply to your HRIS search
Not all capabilities are created equal. Some HRIS vendors may be better suited for solving current issues, whereas others may offer more opportunities for scalability and access to HR experts. Some key criteria for an HRIS can include any or all of the following:
Does the HRIS make it easy for all users to adopt and use its technology?
How well does the HRIS streamline productivity through improved workflows and processes?
How extensive are the HRIS' reporting and data insights?
How well does the HRIS integrate key HR systems and create a smooth end-user experience for employers and employees?
What are the built-in compliance capabilities that ensure your business continually meets local, state, and national regulations and requirements?
How much support does the HRIS offer in terms of customer assistance and HR expertise?
How well will the HRIS be able to scale with your business in the future?
4. Evaluate HRIS vendors
Once you have a list of your organizational needs, business goals, and other criteria, it's time to compare potential HRIS vendors. Create a shortlist of vendors based on your needs and budget and reach out to schedule interviews and request live demos to get as much information about the vendors as possible.
5. Conclude the process
The work doesn't end with a decision. After you identify the best HRIS for your organizational needs, you'll need to implement this new system. Create a thorough migration plan with your HRIS vendor and communicate with employees about what to expect and how this transition will impact them. Once the implementation is over, train individuals on how to best utilize the system and enjoy it's benefits.
Simplify Your Business With GMS Connect
An HRIS can make a massive difference for small and medium-sized businesses looking to make their businesses more efficient and effective. That need for support is why GMS partners with businesses to provide cutting-edge HRIS technology along with dedicated service and support.
GMS Connect is a fully integrated, cloud-based HRIS that allows small and medium-sized businesses to drive efficiencies from anywhere with an internet connection. Our software gives your business access to a complete online HR platform, complete with world-class payroll, benefits, HR, recruiting, performance management, and other critical functions to cover the entire HR spectrum.
Ready to make your business simpler, safer, and stronger with the right HRIS? Contact us now about how GMS Connect can help solve your business' HR challenges.
---
---