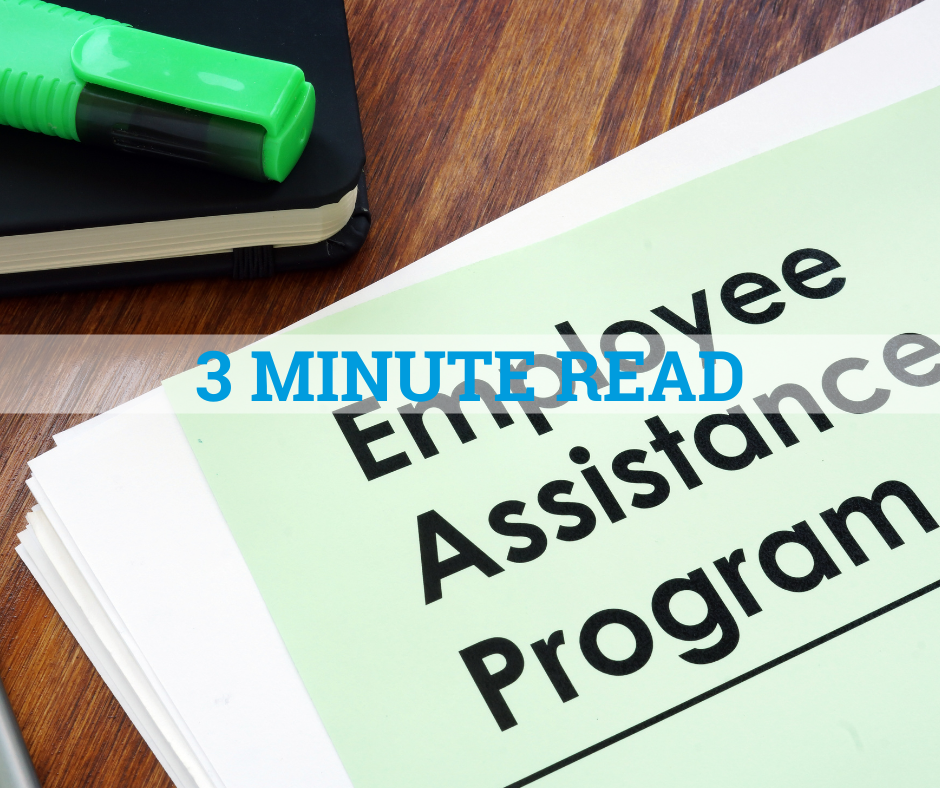 Your employees spend the vast majority of their waking hours in the workplace. Whether they're conducting work in the office or in a remote office, employees are managing workloads, engaging with customers and other employees, and are tasked with the daily pressures of performing their job duties. This ultimately leads to poor mental health at work.
To improve the well-being of your workforce, have you considered enhancing your employees' benefits package? You're most likely familiar with benefits such as health insurance, retirement plan options, vision and dental insurance, pet insurance, and more; however, perhaps an employee assistance program (EAP) could be the perfect fit for your business.
Continue reading to better understand what an EAP is and its benefits for your business.
What Is An EAP?
An EAP is a voluntary, work-based program offering free and confidential assessments, short-term counseling, referrals, and follow-up services to employees with personal and work-related problems. They typically offer employees free counseling benefits, which are usually alongside a company's health insurance plan, so they have a stable and reliable outlet for managing workplace stress and anxiety.
How Does An EAP Work?
An EAP aims to connect employees with counselors and other support resources when they're struggling, whether in their personal life or with work. Typically, the resources provided through an EAP are free, with a 24/7 line your employees can call. Calls are completely confidential and administered through a third-party provider. This allows your employees to feel comfortable expressing their problems to someone whom they can trust and rely on for support.
The following are common areas that an EAP can help your employees with: 
Nutrition 
Anxiety
Depression
Grief during the loss of a loved one
Legal issues
Relationship issues
Basic medical advice
Finances
Substance abuse
An EAP is designed to assist your employees in the interim; it's not a long-term solution. When your employees talk to an EAP professional, they help them identify the root of the problem and then provide an action plan. If additional measures should be taken, that will be determined as well.
Benefits Of Having An EAP Within Your Business
Life's challenges can negatively impact your employees' productivity and performance when they cannot cope with them. When you provide them with an EAP, they gain access to resources to help them cope with their situations and speak to someone during challenging times. Ultimately, it can even benefit you, the employer, as it can reduce the negative impact on your company's bottom line and overall morale. Alongside that, the following are the benefits of offering an EAP at your business:
Improved productivity 
Stress management
Decreased absenteeism 
Reduced accidents and fewer workers' compensation claims 
Greater employee retention
Affordable resources
Employee-focused culture 
How Do I Create A Successful EAP?
The most critical step in creating a successful EAP is asking your employees what services would be beneficial to them. Consider following the below steps when creating your own EAP within your business:
Gather employee feedback - Ask your employees where they're struggling and what They believe may remedy the situation.
Explore provider offerings – There are many EAP providers, each having its own plans and services. Be sure you do your research and weigh out all the options to determine which one would be the right fit for you and your employees.
Compare the numbers – Every plan has its own limitations on the number of covered employees, the number of services offered, and how often your employees can access the service.
Integrate it within your existing benefits plan – Once you find the right plan, it's time to work with your EAP provider to integrate the services into your existing benefits package.
Partner With GMS
When you partner with a professional employer organization (PEO) like Group Management Services (GMS), you gain a partner that will help you implement this within your business every step of the way. In addition, GMS has contracted with Espyr to provide employees and their family members with a comprehensive EAP. Our EAP provides your employees with the following services:
Legal and financial consultation 
Child care information 
Elder care services 
Adoption specialists 
Academic resources
Pet care services
Special needs services 
Contact us today to learn more. 
---
---