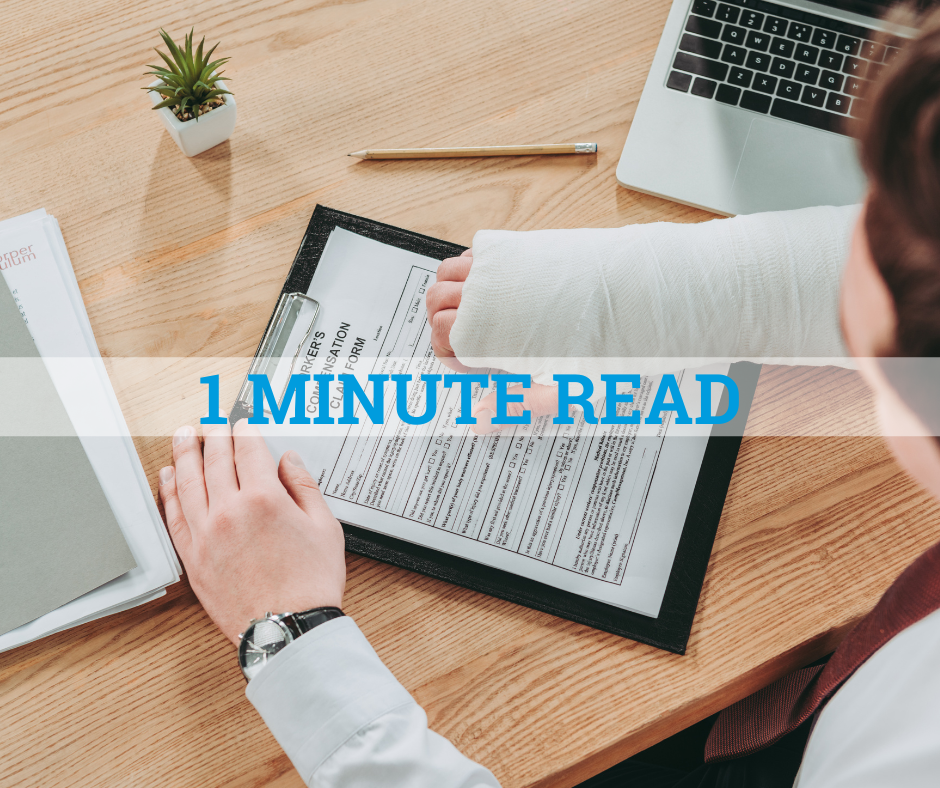 According to the Texas Department of Insurance, Division of Workers' Compensation (DWC), during the first 27 months of the COVID-19 pandemic, the number of workers' compensation claims increased by 20%. The DWC oversees the administration and operation of the Texas workers' compensation system.
The goals of DWC are to ensure:
Each employee is treated with dignity and respect when injured on the job
Each injured employee has access to fair and accessible dispute resolution processes
Each employee that is injured has access to high-quality medical assistance
Each injured employee receives services to facilitate their return to work as soon as it's considered safe and appropriate by their health care provider
Since May 1st, 2022, insurance companies have reported over 83,000 COVID-19 claims and 448 fatalities to DWC. More than half of these claims were shown to be injured employees who tested positive for COVID-19. As a result, insurance companies:
Accepted 58% of positive test claims
Denied 42% of positive test claims
With that being said, out of the 21,000 claims that were denied, there were only 184 disputes filed with DWC. A report stated that this was the highest number of claims and has interrupted a 20-year trend in Texas of fewer workers' compensation claims reported each year. 51% of COVID-19 claims were in the public administration sector - first responders, correctional officers, and prison workers. 18% of the claims accounted for health care workers and social assistance.
Carriers have paid a total of $40.6 million in medical costs on COVID-19-related claims that were reported to an insurance carrier as of March 31st, 2022. However, 76% of these costs have been paid by political subdivisions, 20% from insurance carriers, and 4% from the state of Texas.
How You Can Lower Workers' Compensation Rates
The formula for determining your company's workers' compensation rates is complex; however, the concept is simple. The more claims an employee files, the higher your rate will be. GMS' experts work hard to help you save time and money and prevent your workers from being injured on the job. Our team will work with you to reduce the risk of workplace accidents so that your business has fewer, less severe claims over time by using the following:

Risk assessments
Safety training programs
Development of safety manuals
Development of safety guidelines for employees
Workplace inspections and guidance on OSHA compliance
Help implement a drug-free and drug-testing program
GMS' workers' compensation claims management team provides businesses with more than just cost savings. Most importantly, you gain a partner that oversees the process of claims management. We work closely with carriers to ensure that your best interests are always at the forefront. Contact us today to get your workers' compensation risk under control.
---
---