Administrative professionals can be the gears that keep your business machine moving forward. Administrative Professionals Day is April 26, so we'd like to highlight a few high-profile assistants, secretaries, and other notable administrative workers throughout history.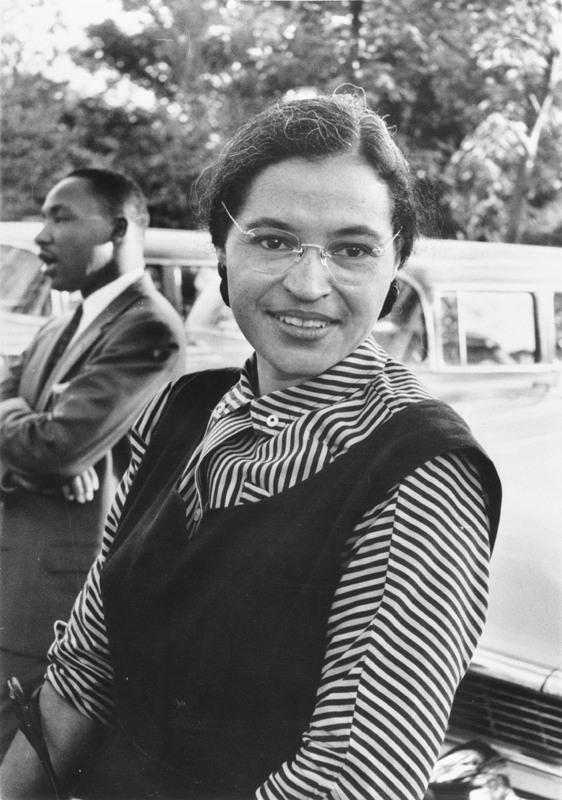 Rosa Parks
Odds are that you know Rosa Parks as the famous civil rights activist who refused to give up her bus seat in Montgomery, Ala. back in 1955. During that time, she also served as the secretary for her local chapter of the NAACP. She continued to play an active role in the civil rights movement and moved to Detroit, where she was hired as the secretary and receptionist for U.S. Representative John Conyers, a position she held from 1965 to 1988.
Erin Brockovich
Before Erin Brockovich was the focus of an Academy Award-winning film featuring Julia Roberts, she was a legal secretary. Her most well-known work involved allegations that the Pacific Gas & Electric Company contaminated drinking water in a small California town. Her work helped lead to a $333 million settlement, the largest direct-action lawsuit settlement in the U.S. when the case concluded in 1996.
Ursula Burns
While Burns is known as the first female African-American CEO of a Fortune 500 company, she initially started out as a personal assistant at Xerox. Burns had held a few positions at other companies before she was offered a position in 1990 as the personal assistant for Wayland Hicks, Xerox's then president of marketing and customer operations.
Burns worked her way up in the company and was named CEO in 2009. She held the position until the end of 2016 and now serves as Chairwoman for the company.
Thomas A. Watson
Phones are a huge part of businesses around the world. One assistant helped make the telephone a reality. Thomas A. Watson served as Alexander Graham Bell assistant and was the very first person to receive a message by phone. After moving on from his assistant's position for Bell, Watson worked as a farmer and a traveling Shakespearean actor before founding one of the largest shipyards in early 1900's America.
Rewarding Administrative Professionals
While there have been many notable administrative professionals, the most important to your company is the one you have working at your office. There are plenty of things that you can do to reward your administrative employees, both for Administrative Professionals Day any other day of the year, but one of the best is by offering a benefits package that can truly reflect just how valuable they are to your company.
Contact us today to talk with one of our experts about how partnering with a PEO can help you retain your employees and save money through our benefits administration services.
---
---