If my mom only knew.
When I was younger, my parents would encourage (mandate) that I help them in the family garden out back. However, that really cut into my wiffle ball playing/tree-climbing/insect-torturing summertime. I came up with every excuse in the book to get out of it. I was told it was good exercise and that the vegetables we grew were healthier and better for me than anything we bought at the grocery store. I didn't care. I was a kid. I hated vegetables.
Now we appear to have come full circle. Not only are gardens making appearances in the suburbs, they're also starting to dot cityscapes and in a surprising twist, corporate campuses.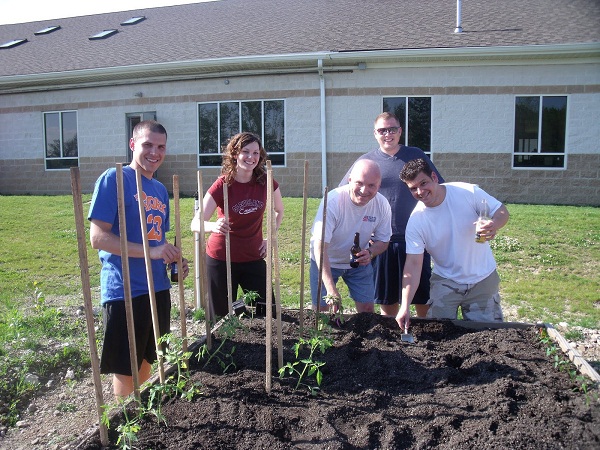 Four years ago, GMS built ten "garden blocks." Any employee who wanted to take part in gardening was assigned to one of five teams. Each team could grow anything they wanted to in the garden (provided it was legal.) GMS would provide the soil and the water, and Mother Nature would provide the sunlight. The rest was up to the team members. Anything we grew, we could keep.
Needless to say, most of us didn't have a whole lot of gardening experience. But we learned. We worked together, and each year, the garden got better.
And special things happened along the way.
Team members who worked in different departments got to know each other outside of work. We worked together to strategize what vegetables would give us the best yield and what could we do with those vegetables. We got to work out in the sunshine, and we started eating a little better.
Turns out, we were ahead of the trend. A recent article on workforce.com reports that more and more companies are creating gardens as opportunities for team-building, morale-shifting, and overall wellness promotion.
A few weeks ago, I wrote about the importance of a good wellness programfor employers looking to keep their healthcare costs low. At-work gardening may not be the end-all, but it's an inexpensive way to start.
You can grow more than vegetables. You can cultivate teamwork.
---
---