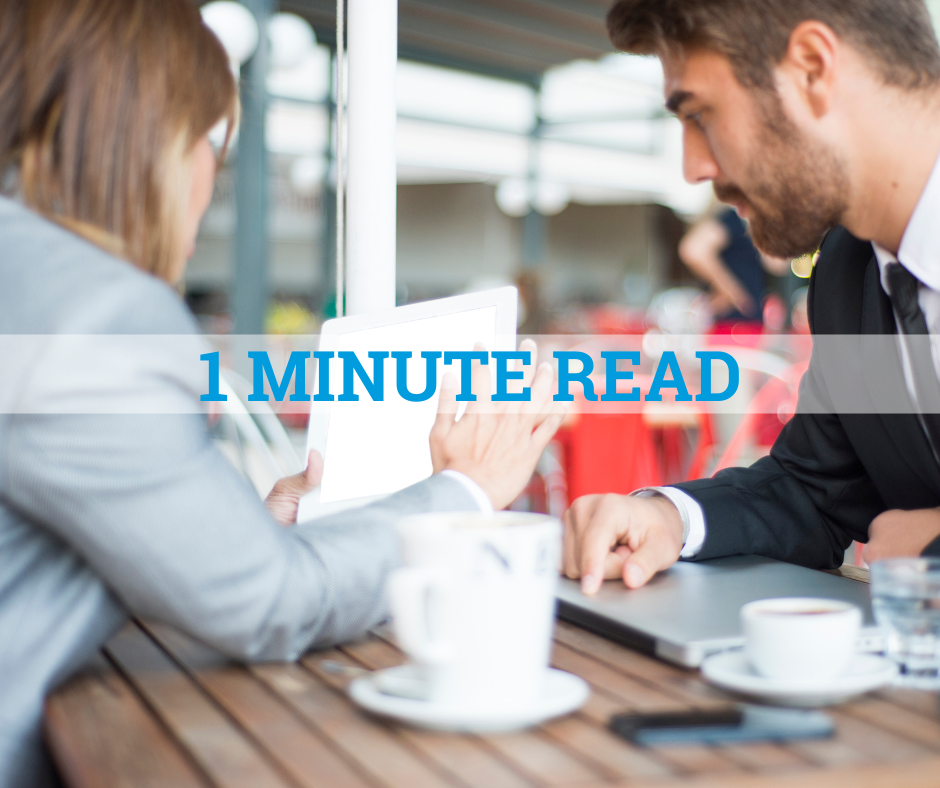 Recently, pay transparency has become one of the hottest topics for businesses. Before we jump into the reasoning behind it, let's discuss what pay transparency is. Pay transparency is the practice of openly and proactively sharing information on organizational compensation practices, including the following:
Pay rates for specific positions 
Pay increases
Bonuses or commission structures 
Benefits 
Retirement plans
Or any other specifics about pay
It's essentially viewed as a way for employers to build trust with employees and ultimately boost engagement and productivity. Companies have different degrees of pay transparency ranging from providing pay grades for job titles to offering a full list of salaries for everyone at the company. While this topic can be controversial to some individuals, many desire transparency within their organizations.
Benefits Of Pay Transparency
Typically, many employees and employers believe that sharing how much you make is off-limits. However, with the current labor market, pay transparency could be your best friend. Pay transparency and listing salaries on job postings have become increasingly popular amongst businesses that are struggling to find and retain top talent. Glassdoor found that 63% of employees prefer to work at a company that discloses pay information over a business that does not. The following are the benefits of pay transparency:
Closes pay gaps
Creates happier and healthier employees
Increases employee retention
Vets out those with different salary expectations immediately from the recruiting process
Fewer salary negotiations will be needed
Access a wider pool of quality talent
Higher productivity 
Streamlines your hiring process
The Disadvantages
While there are many benefits of pay transparency, this topic can be quite controversial by raising unnecessary concerns and creating problems among team members. However, there is something to be said about the transparency of employees who perform the same job, and they should be compensated equally. In addition, you must consider the length of employment, levels of training, and overall experience. Ultimately, it's challenging to apply a standard pay rate and maintain fairness while attempting to showcase equality.
The following are disadvantages/challenges business owners could face when implementing pay transparency:
Comparing pay to other employees
Pay difference could be taken out of context
You may end up paying unnecessarily higher salaries
The potential loss of qualified job candidates whose salary requirements differed from yours
Employees may have privacy concerns
The work environment could suffer
This could make the pay gaps even more obvious since it will be open to the public
Current Pay Transparency Laws
Equal pay laws exist in nearly every state; however, laws requiring businesses to provide pay transparency are still a trending topic. The following states/cities have pay transparency laws:
California
Colorado
Maryland
Nevada
Jersey City, NJ
Ithaca, NY
New York City
Westchester County, NY
Cincinnati, OH
Toledo, OH
Rhode Island
Washington
In addition, each state has different laws that employers must comply with. The following states require employers to provide salary ranges:
California
Colorado
Connecticut
Maryland
Nevada
Rhode Island
Washington
Additional information can be found for each state here. 
Is It Worth It?
When you weigh the advantages and disadvantages of pay transparency, you'll see that both are significant. There are still many questions that need to be answered about whether this is the right way to handle pay transparency or not. We understand how complex it can be. As more and more states begin implementing pay transparency laws, it's essential that you stay up-to-date on the latest laws and regulations. When you partner with GMS, we make it easy for you. If you choose to list salaries on your job postings, our HR experts work with you to ensure they're accurate and gaining attention from top talent. 
Angelina Santiago, GMS' Recruitment Specialist, explained, "There are a handful of reasons why companies should implement pay transparency. It exhibits pay equality and closes pay gaps, ensuring that employees are being paid appropriately. In addition, it creates happier employees that are being compensated fairly, which makes them feel appreciated. It also increases employee retention while creating a high-trust organization. Finally, it creates a better recruitment process for the company to attract high-level candidates." 
Contact us today to learn more.
---
---