You've probably heard the old adage, "If it ain't broke, don't fix it."
I remember in my youth that my grandfather swore by this philosophy. He was very particular when it came to what he owned and how to maintain it, as he lived through the depression and he was cheap! Fast forward a few years to where my grandfather trusted me to mow his lawn. Now by trust I mean he sat in his lawn chair, watched, and critiqued each and every pass I made. Like I said, he was particular.
That Christmas my family got my grandfather a new lawnmower and the first thing he said was, "That manual one still works fine. Matthew was able to mow all summer without any issues." Now there were issues: the mower was ancient, rusted, and dull. All signs pointed to the fact that a change was necessary BUT would gramps be open to it?
The next summer I was not asked once to come mow his lawn. My grandfather religiously mowed it every week because, as he stated, "This thing is a gem! It's like I'm not even putting forth effort and my lawn looks the best I've ever seen it!"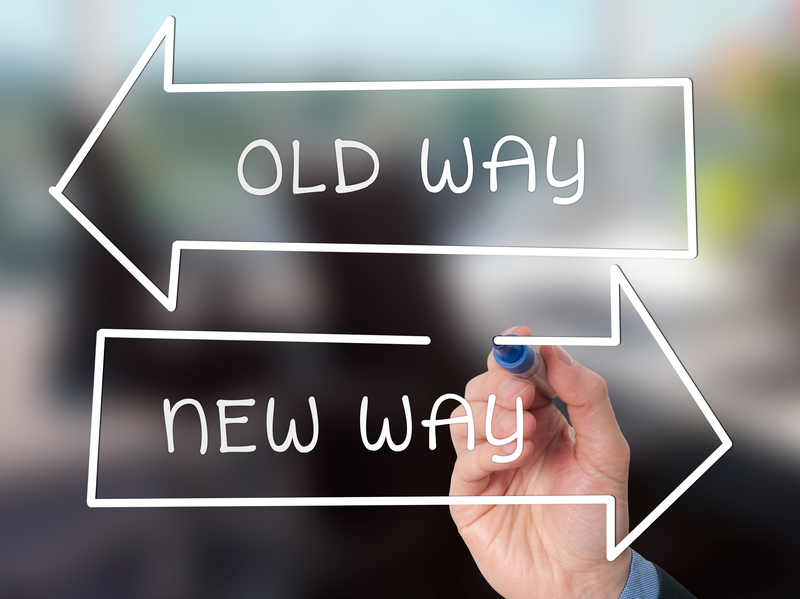 The Benefits of Change
When push comes to shove, sometimes making a change is what's best. In the world I live in, the PEO industry, asking business owners to make a change from the way they've handled their back office administration is like pulling teeth. They're confident that the way they structured their non-core business functions 20 years ago still holds strong today. What they don't realize is that the world is vastly different today.
Today, business owners need to be compliant with a multitude of regulations in regards to:
According to NAPEO (National Associations of Professional Employer Organizations), businesses in a PEO arrangement grow 7-9 percent faster, have 10-14 percent lower turnover, and are 50 percent less likely to go out of business. Factors supporting the growth of the PEO industry include the state-level HR Mandates, the Affordable Care Act (ACA), and the Small Business Efficiency Act (SBEA).

Embrace Change with a PEO
The "pen and paper" mentality is a thing of the past. Contact GMS today to see how our experts can make your business simpler, safer, and stronger!
---
---