It won't be long before millennials dominate the workforce. The Society for Human Resource Management (SHRM) reports that about a third of the current workforce is comprised of millennials. That same report indicates that millennials "are projected to make up 75 percent of all U.S. employees" by 2025. That means that you'll probably want to take measures to attract top millennial talent when that generation dominates the pool of available job candidates.
Of course, each generation has different priorities when it comes to finding an employer. For example, cash doesn't rule everything around millennials. Instead, they tend to value a good company culture and special benefits more than a high dollar number. In fact, Forbes reports that "millennials would be willing to give up $7,600 in salary every year to work at a job that provided a better environment for them."
Millennials have different expectations than past generations. Here's what you can do to make your business more appealing when recruiting millennials.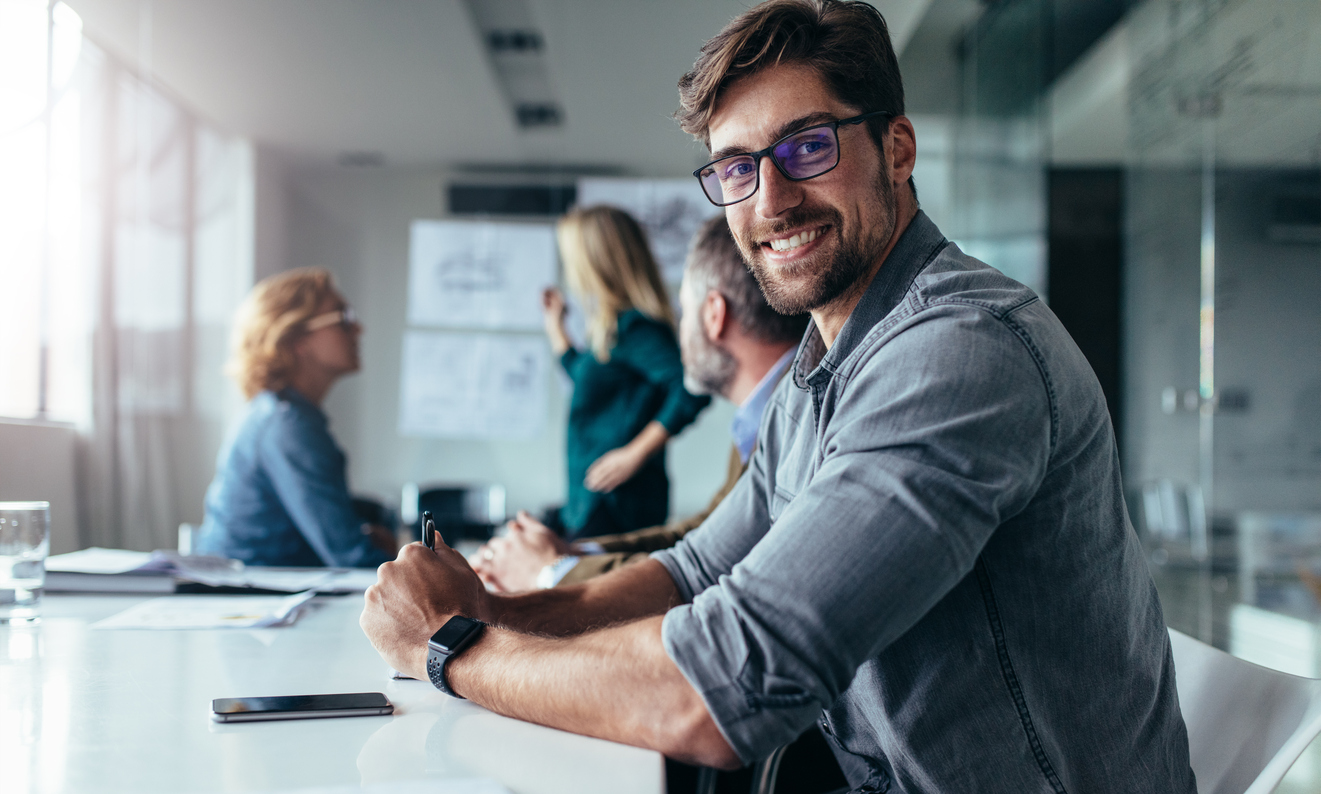 Reconsider Your Recruiting Style
Technology has changed the way the people find jobs. The internet gives people so much access to find information about potential job openings and the companies that list them. This means that what potential applicants find online about you can be the first impression of your company.
Fortunately, you have some control over your online presence. You can use social media platforms to showcase what your company is all about, including your values and culture. A mobile-friendly website is another way to showcase your business in a good light, especially since mobile job search is prevalent across all generations, not just millennials.
Of course, how you communicate with millennials is a key part of recruiting them. For many millennials, it's important to be authentic and make them feel like they would be working with you instead of for you. It's important to make your company sound like a place where they would want to work. However, that doesn't mean that you should hide certain aspects of your business. Some people are just not a good culture fit regardless of generation. Be honest about your company, your expectations, and the potential applicant's role and both parties should be able to tell if a pairing just won't work out.
Stress Development and Career Path
Contrary to the stereotype that millennials are job hoppers, studies show that the majority of the generation highly value a workplace that gives them a chance for a bigger and brighter future. A Gallup poll found that "93 percent of millennials left their company the last time they changed roles," but that may have more to do with a lack of opportunities for growth within a company than simple job hopping.
According to that same Gallup poll, 87 percent of millennials consider "professional or career growth and development opportunities" as a key value for jobs, while only 69 percent of non-millennials said the same. If a millennial finds that he or she is in a position with no viable chance for growth or promotion, that employee is more likely to find that opportunity elsewhere. By investing in employee training programs, mentorship programs, and other development tools, you can show job candidates that you care about their growth. Also, promoting a qualified, motivated employee can lead to lower hiring costs, which makes the situation a win for both parties.
Consider Work-Life Balance and Other Key Benefits
The ability to work remotely or have flexible hours is a major consideration for many millennials. At this point, a significant portion of millennials are getting married, having kids, and making life choices that will have major impacts on their future. Other generations have gone through the same process, but Inc. reports that millennials are "almost twice as likely to have a spouse or partner who works at least full time than boomers (78 percent versus 47 percent)." This means that instituting workplace programs or policies that allow for flexibility or telecommuting can be a major selling point for your business.
Other benefits that are attractive to millennials aren't all that much different than those for other generations. According to a Capital Group survey, millennials, generation Xers and boomers all share the same top-three benefits:
Health insurance
Vacation time
Matching 401(k) plan
Another way that your business can make itself more attractive to millennials is through benefits related to student loans and schooling. Forbes reports that about 80 percent of millennial employees "would like to work for a company that offers student loan repayment assistance," although only four percent of companies did as of 2016. Because of this, you can make your business stand out in a big way by offering such a sought-after benefit. However, millennials aren't only considering student loan benefits for themselves. The aforementioned Capital Group survey also found that 34 percent of millennials think that a 529 tax-advantage college savings plan is another important benefit to offer so that their children don't have to go through crippling student debt in the future.
Invest in Employee Recruitment
It's important for a growing business to find the right employees, but recruiting isn't easy. A SHRM study found that more than two-thirds of organizations have a difficult time recruiting full-time staff for job openings. This can be caused by not knowing where to look, not having enough applicants, and not having enough time to spend on recruitment efforts. Between creating job ads, background checks, and the interview process, that's a lot of time and effort that you could spend building your business in other ways.
As a Professional Employer Organization, GMS provides employee recruitment services that take the burden of recruitment off your shoulders and leaves the process of finding qualified applicants to HR experts. GMS also gives you the opportunity to outsource your employee benefits administration, which can help you build an attractive benefits package without spending the time it takes to manage everything yourself.
Do you want to save time and attract top talent? Contact GMS today to talk to one of our experts about how GMS can help your business today.
---
---