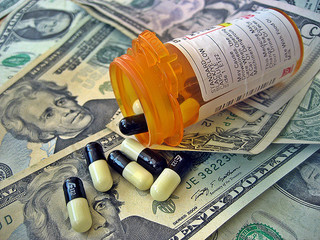 The news channels are flooded with updates on the trials and tribulations of the Affordable Care Act's website and accompanying registration process. Politics aside, the implementation of this piece of legislation could mean big changes and larger financial challenges for your health benefits plan.
Most small business owners today are able to provide some form of health insurance coverage for their employees through large commercial healthcare plans. However, with the Affordable Care Act, these plans will come at a cost for business owners. In fact, Ohio businesses are expected to see a 71% increase in these premiums.
These high increases may force you to reduce or eliminate the health benefits you are able to extend to your employees, forcing them to buy insurance from the government's healthcare marketplace.
An Alternative to Government Healthcare
The appeal that the Affordable Care Act has for many Americans is also one of its biggest challenges for those looking to enroll. Long wait times, sparse customer service and other registration obstacles will make it difficult, not to mention aggravating, for your employees to secure health benefits which match their needs.
Fortunately, you have another option for your company's health benefits. You can implement a self-insured plan. Self-insured companies are responsible for their own medical costs, eliminating the need to subsidize the healthcare expenses of other insurance groups.
How Self-Insured Policies Work
Self-insured healthcare provides plan flexibility, control and the potential for premium reductions for your business. Companies are responsible for contributing to a claims fund each month and that money is used to cover all employee medical expenses beyond their out-of-pocket costs. With a self-insured plan, you can still provide quality care to your employees and protect them from having to navigate through miles of government red tape.
An essential component for any self-insured policy is known as the TPA, or third-party administrator. TPAs ensure that your employees are getting all the benefits promised to them in their insurance policy.
Who Has the Time?
Of course, if you're a small-to-medium sized company, you are probably thinking "Sounds great, but we don't have the time or resources to manage self-insured policies ourselves."
That's where GMS comes in. Our services:
Let you focus on growing your business. We cover everything from eligibility to claims management and even customer service.
We'll worry about the policy details. You worry about growing your business.
Save you money. We underwrite a custom policy for your group so you won't pay for extra insurance that you don't really need.
Limit your risk. We offer stop-loss insurance, which minimizes your exposure in the event of an unforeseen and major health claim.
Learn more on how a self-insured plan administered by GMS can drastically reduce your health care costs, increase the cash flow of your business and ultimately provide better coverage for your employees and their dependents. Contact us today.
Image credit:
Creative Commons Image: Images_of_Money
---
---