Do any of these sound familiar?
Losing good employees to competitors.
A cranky work environment.
Excessive workplace injuries.
Out-of-control healthcare costs.
Ridiculously high unemployment insurance costs.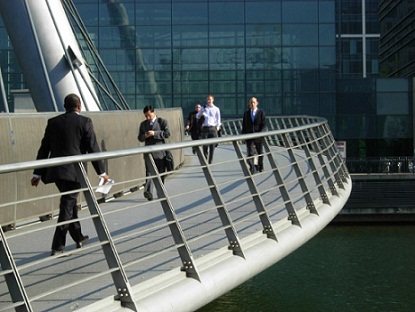 If you've been dealing with any of these issues, no doubt you've come to the conclusion that HR is more than just a luxury enjoyed at big corporations. HR is a necessity for small and medium-sized businesses, too.
It's possible that you have HR problems. What are you going to do?
HR Outsourcing
You've heard about HR outsourcing, but maybe you don't know what it entails or how to learn more about it. How can you tell if it is right for your company?
You've heard about Professional Employer Organizations (PEO). But maybe it sounds a little shaky since you don't know of anyone who's using a PEO. How popular are PEOs?
You might be surprised.
The HR outsourcing industry has grown from $61 billion in 2002 to $103 billion in 2007 and is projected to grow to $162 billion in 2015. The largest chunk of that is the PEO industry.
Professional Employer Organizations (PEO)
PEOs work with small businesses to help reduce time and cost when it comes to the things that an HR department would do at a large company. If you walked into a large corporation with thousands of employees and asked to see their HR department, what do you think you would see? The department would include a payroll department, a benefits department, a risk management department and actual HR manager or department. You might even find a wellness department to work hand-in-hand with the benefits department.
These huge companies have tons of money to throw at problems and lots of high-priced attorneys to get them out of trouble. Yet they still keep all of these departments active. They know how important HR can be.
Big corporations realize they need HR departments. It's even more crucial that small businesses understand that they should have access to these essential HR services.
Specializing in Small Business HR
Not all small businesses have the means or the resources to keep all of these HR departments in-house, and that's when they should begin looking at outsourcing their HR.
A small business is already probably outsourcing their payroll, their benefits and their Worker's Comp administration to different companies. All of those departments need to be able to share information with each other. If you can have one vendor do all of that for you, allowing you to focus on growing your business, wouldn't you? What if you could do that while saving money as well? What if in addition to saving money, you could also offload a lot of your tax and employee liability in the process? Can you see why this industry is growing?
What about compliancy issues? In the last five years, have you seen an increase or a decrease in the amount of regulations imposed on your business? What about the Affordable Care Act? Do you need to be compliant? If not now, will you someday? What does that mean to you? Do you know who to turn to find out?
There are tons of HR questions that small businesses have, and PEOs—like GMS—have the answers. Ask us anything.
***
"Footbridge to Canary Wharf," © 2008 Stephen McKay, used under Creative Commons Attribution-Share Alike 2.0 Generic License.
---
---