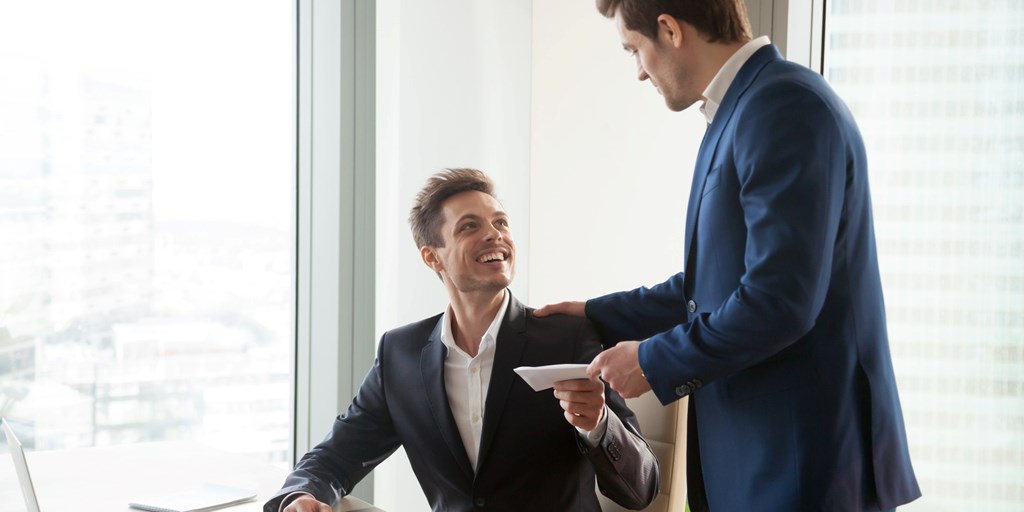 As the year comes to an end, most corporations want to spread some cheer and figure out ways to ensure that their employees know just how much they appreciate them and their continued hard work over the past year. There are many ways of doing this, but some companies complete holiday or year-end bonuses as a generous way to show their gratitude.  
Many large organizations find that their employees are more motivated, positive, and tend to do their job better when they receive a bonus. According to Wagepoint, 40% of employees wouldn't be inspired to put in extra effort if there's no tangible reward. Employees can rejoice, knowing that twice as many employers are offering year-end bonuses this year, compared to 2020.  
While determining bonuses, there's no one size fits all method to calculating. You'll first need to determine, is your bonus a holiday-related one or is it year-end related? Many don't realize that there is a difference; holiday bonuses are typically spread out equally among employees, whereas a year-end bonus is decided by looking at one's tenure and performance. Use that logic to decide which route is best for your company. It goes without saying that the company's success over the year will lend a hand in how generous your bonuses are.  
Remember, it's highly important that whichever one you decide to give out, you communicate this when delivering news of the bonus to ensure your employees are not surprised at what they receive.  
Performance-based bonuses can include individual sales incentives or sales commissions, department-wide incentives, and annual or quarterly performance compensation. Department goals are another way to determine who gets what. For example, did a specific department reach their goals or other KPIs? This could be an easy way to figure out how much they should receive.  
If you are unable to give your employees a bonus this year but still want to show them you care, consider one of the options below: 
Thanking them and giving them a nice note

 
Flexible schedules 

 
Host a holiday get-together for all employees

 
Extra time off

 
Achievement awards

 
Appreciation and recognition

 
Not every company can offer money as a thank you but offering some form of appreciation is still extremely important. Now more than ever, workplaces with generous flexibility and understanding can be even more important than more money. If you show some form of admiration to your team, you are sure to see their happiness through their hard work.  
---
---