Group Management Services is a Professional Employer Organization founded by Mike Kahoe in 1996. This summer I was fortunate enough to be one of three interns at the GMS National Headquarters in Richfield, Ohio.
I absolutely love my job, and if you were to step into our office you'd find 90-plus people that would say the exact same thing! Here are the top five reasons I'm having the best summer ever, and why you would too, at GMS: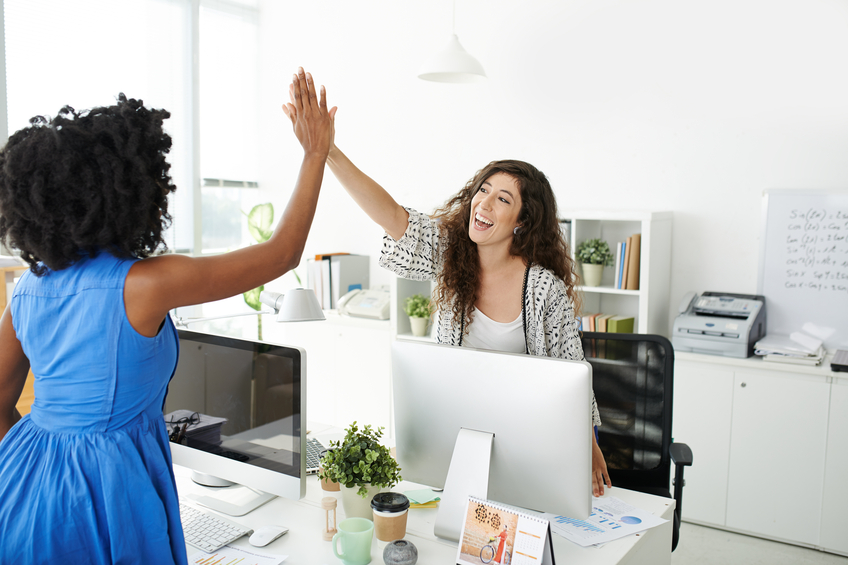 5) The Perks
This is not your average internship. Just as our sales representatives receive a base salary and commissions, GMS interns earn an hourly wage plus a weekly bonus based off of performance. Not to mention all the other perks that they offer.
4) The Chickens
I bet you weren't expecting to see this on the list! GMS Headquarters has their very own chicken coop stationed right next to a gigantic organic garden in our own backyard! Fresh eggs, fresh fruits, and veggies go hand-in-hand with a company-wide wellness initiative. GMS encourages a healthy and happy lifestyle in more ways than one, which includes our own fitness center, outdoor yoga classes, health screenings, and healthy lunch challenges, all while we compete in the Cleveland Corporate Challenge!
3) The Energy
A stimulating, healthy environment doesn't only create overall wellness and reduce health risks, it also maintains a productive, active workforce. GMS is filled with young professionals with a positive, competitive spirit. It's a contagious attitude that keeps you motivated throughout the day.
2) The Experience
The experience you gain from working in a location, industry, or specific position you're interested in is the entire purpose of an internship. GMS can offer attractive testaments to all of the above! Our Richfield Headquarters is only 30 minutes from Downtown Cleveland. There are also other GMS locations in Ohio, Virginia, Georgia, Texas, North Carolina, New Jersey, and Nevada.
No matter which location you're at, the experience of an industry that works with a variety of different businesses makes for a new and exciting challenge every day. Being a sales and marketing intern has allowed me to gain experience directly related to what I hope to pursue after graduation. I've also learned more about internal departments like Risk Management and Benefits to understand just how our company is able to offer the services we do.
1) The People
The No. 1 reason you should intern at GMS is because of the people that make up this company. From day one it was clear that everyone is not only willing, but excited, to help in any way they can. GMS has built their culture on a foundation of personable individuals that encourage the success of their peers. I have never felt unwelcome, unappreciated, or undervalued both inside and outside of the workplace since joining the team!
If you're interested in applying for a position at GMS, check out our openings and apply today!
---
---