Like any other state, Tennessee has it's own particular rules when it comes to workers' compensation. The Volunteer State has specific compliance standards for acquiring coverage. Here's what small business owners in Tennessee need to know about workers' compensation.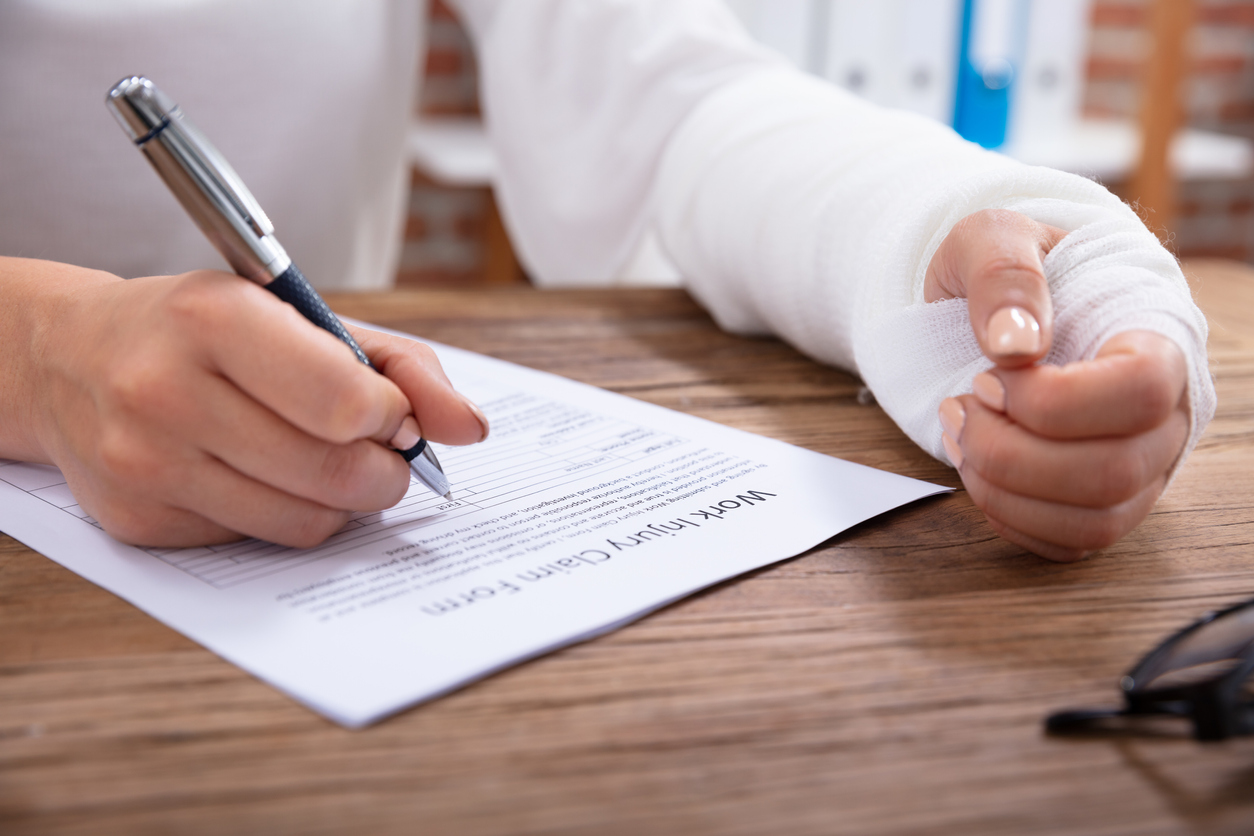 Does My Business Need Workers' Compensation Insurance?
The state of Tennessee is strict when it comes to required workers' compensation coverage. To start, Tennessee law mandates that employers must secure workers' compensation insurance if they have five or more employees.
It's important to note that there is a big distinction between who is considered an employee or an independent contractor. While you may not view certain part-time workers or family members as true employees, the state may count them toward your five-person threshold depending on certain criteria. The differences between employees and independent contractors typically come down to the level of control an employer has over a person. In Tennessee, the state adopted a new 20-factor test that went into effect Jan. 1, 2020 to determine who is legally considered an official employee.
Exemptions to the five-person minimum
While five employees is the main threshold for mandatory workers' compensation insurance, there are exceptions to that rule. The exemptions work both ways, allowing some businesses to work around the five-person count in some instances while lowering the threshold for others.
In Tennessee, there are a couple of instances where employers need to secure coverage even if they only have a single employee. This one-person threshold applies to all employers in the coal mining or construction service industries unless they are specifically exempt. For example, Tennessee's Department of Labor & Workforce Development notes that sole proprietors, members of LLCs, and partners "are excluded from the count of employees that determines whether or not an employer is covered by the Tennessee Workers' Compensation Act."
Minimum employee thresholds do not apply to any state and local government agencies, as well as businesses that employ farm laborers or domestic help. However, these entities, along with any other business not required to secure insurance, may purchase coverage at their own discretion. It's also important to note that any companies that do not have to provide worker's compensation insurance are not protected against legal action. Injured employees for these companies won't receive workers' compensation benefits, but may still file a lawsuit against the employer.
How Do I Make Sure My Business is Covered?
If you need to – or decide to – secure workers' compensation coverage, you have three options in Tennessee:
Voluntary market plans
Tennessee assigned risk plans
Self-insurance plans
Unlike monopolistic states where employers have a single route for acquiring workers' compensation insurance, Tennessee allows business owners to compare quotes and purchase policies from private companies. If your business has older or higher-risk employees, you can also purchase coverage from Tennessee's assigned risk plan. This plan is managed by the National Council on Compensation Insurance (NCCI) and gives employers in Tennessee an insurance option if the voluntary market won't.
The third option involves employers self-insuring workers' compensation claims. This route means that an employer assumes the risks associated with providing workers' compensation to employees. As such, a self-insured employer won't submit claims to an insurance company or pay fixed premiums. Interested businesses can apply with the Tennessee Department of Labor & Workforce Development to qualify for self-insurance.
However, this option means that your business is on the hook for the cost of each workers' compensation claim out-of-pocket as they happen. This arrangement makes self-insurance a high-risk, high-reward approach for smaller businesses without assistance from a Professional Employer Organization or some other organization that can administer such a policy.
What's the Best Way to Protect My Business without Extensive Workers' Comp Costs?
While there are a few situations where you won't need to secure workers' compensation insurance, odds are that you do. Even if you don't, that insurance can be an important safeguard against legal action in case an accident does occur.
Of course, this protection does come at a cost. Workers' compensation rates can be a major drain on your overall bottom line. Fortunately, you have options in Tennessee that allow you to find the best means of workers' compensation coverage for your business. Even better, you can work with a PEO to not only expand your coverage possibilities but also work to lower your rates through cost containment and loss prevention strategies.
Certain costs or risk levels can limit options for small companies. As a PEO that represents tens of thousands of employees, GMS can help you tap into Fortune 500-level services, such as better workers' compensation insurance options and more ways to save on rates. Between expert claims managers and economies of scale, we can help you protect your business at a more reasonable cost.
Ready to keep your business compliant and take the burden of HR administration off your shoulders? Reach out to our Tennessee office or one of our other locations to talk to one of our experts about how we can help you through risk management and other critical administrative services.
---
---