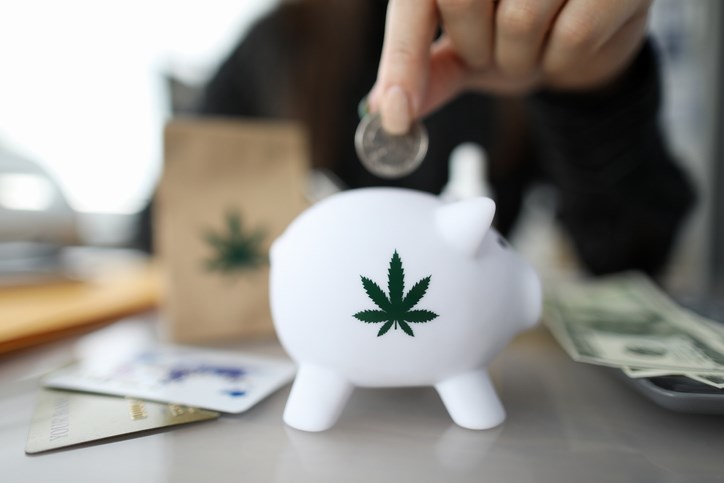 While many businesses have struggled with staffing issues during the pandemic, cannabis companies aren't dealing with growth issues. Employment in the cannabis industry grew by 32% in 2020, and that expansion hasn't slowed down since.
Whether you run a dispensary, sell cannabis-infused products, or play another role in the legal marijuana industry, business prospects are booming. However, that same level of growth does present a new challenge – navigating human resources. Some business owners may try to tackle these administrative burdens themselves, but that commitment can pose problems.
"Some small businesses think this is something they can tackle on their own, but the cannabis industry really understands the importance of hiring an HR professional or partnering with an organization that handles HR," says Stacey Larotonda, vice president of client services at GMS.
There are several administrative responsibilities that come with a growing company, especially one that's regulated as heavily as the cannabis industry. Let's break down some key areas where the cannabis industry can benefit from professional HR assistance.
Compliance
It's no secret that the cannabis industry deals with heavy regulations. However, newer businesses in the cannabis industry may not be fully prepared to deal with all the responsibilities.
"We have found that most of the cannabis businesses are in the infancy stage when they join with GMS," Larotonda says. "Because of this, they don't have much from an HR compliancy standpoint."
One struggle is dealing with the different laws that impact the cannabis industry. These companies typically deal with different regulations for licensing, banking, benefits, safety, hiring, and more. An HR partner can help business owners keep up with the rapidly changing regulatory landscape to help them stay one step ahead.
Of course, compliance also extends beyond cannabis-specific rules. There are plenty of standard business compliance issues to address as well. Proper HR management can work with businesses to stay compliant through the following actions:
Develop an employee handbook that clearly outlines your company's policies, acceptable conduct, safety procedures, and other details.
Properly classify every employee and independent contractor.
Adhere to your state's wage and hour laws.
Payroll
Banking has been and will continue to be tricky for cannabis businesses. While the cannabis industry can operate legally within state lines, federal banks and other forms of financing aren't always available. Combined with the aforementioned compliance concerns, payroll administration is a difficult process for cannabis companies.
By outsourcing payroll to an HR partner, cannabis companies can simplify their payroll process and ensure that they pay their employees legally. For example, GMS utilizes online payroll software to help automate payroll processing around a business' particular needs. That process means that cannabis businesses can streamline payroll tax deductions, timekeeping, and other time-consuming tasks in a quick, legal manner.
Hiring
In a rapidly growing industry, cannabis businesses have to get out and find the right talent. The problem is that hiring employees isn't necessarily easy or cheap. It can be difficult to find applicants with good past experience or formal training in dealing with cannabis. Meanwhile, the average cost of a bad hire amounts to roughly 30% of that employee's first-year potential earnings.
A good HR team can help guide cannabis companies during the hiring process and take on the administrative burdens associated with this process. Those needs include managing the following legwork to streamline the recruiting process and find top talent for your industry.
Job ads and job descriptions
Offer letters
Background checks
Interview assistance
Applicant tracking systems
Employee Retention
Once you hire the right people, it's very important to retain top employees. Simply put, losing good talent is expensive. The cost of employee turnover can range as high as three-quarters of that employee's salary. You also need people to operate your business, and constant turnover only leads to a constant, expensive hiring cycle. As such, HR plays a pivotal role in keeping employees in your company.
"Invest in your people, whether that is HR, operations, sales, etc.," Larotonda says. "Make your company a place people don't want to leave!"
There are several ways that HR can improve employee retention. These measures range from setting up employees for immediate success and giving them a reason to make your company a place to stay.
Ongoing Assistance
No business owner should be asked to oversee all of their HR functions alone, much less one in a rapidly-growing industry. With the right HR partner, you don't have to know everything about administrative functions.
As HR professionals, the experts at GMS work with you to make your company simpler, safer, and stronger. Our job is to give your business access to HR tools and resources that can help your business grow and succeed. When you have questions, we can provide the answers you need. In turn, you can focus your time on growth instead of time-consuming administrative tasks.
Ready to nail down your HR process and set your business up for happy employees and future growth? Contact us now about how GMS Connect can help solve your business' HR challenges.
---
---