Between offering competitive benefits and combating rising premiums, managing your business' healthcare needs is a complex situation. Group health insurance plays a key part in attracting and retaining top talent. However, selecting and managing the right health plans for your company and employees takes an enormous amount of time and effort. It's a delicate balancing act that can be difficult for any small business owner.
Fortunately, you don't need to go through this balancing act alone. A Professional Employer Organization (PEO) can not only help you offer quality, cost-effective healthcare benefits, but also give you the support necessary to develop benefits strategies and navigate any future changes. Let's break down seven major reasons why a good PEO is a great choice for your small business' health insurance.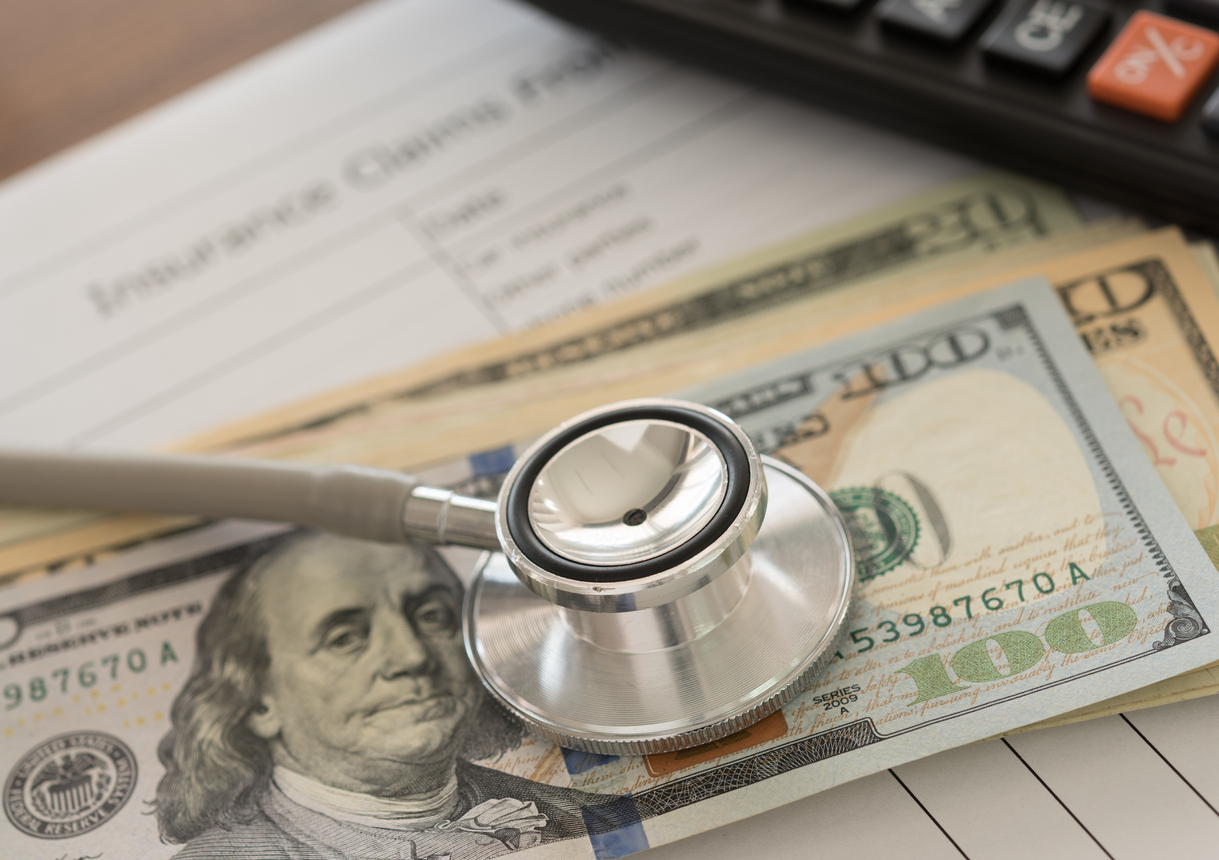 Greater Buying Power
It's not easy dealing with health insurance companies directly. Policy administration and billing is not only difficult, but also expensive. For small and mid-sized businesses with fewer employees, you could end up being charged higher premiums because you simply don't have the buying power of a bigger organization.
That's where PEOs can help. A PEO represents multiple organizations and all the employees hired by those groups. As such, PEOs can leverage their collective buying power to act as one large company. This arrangement means that small to mid-size companies working with a PEO can get the competitive benefits and smaller premiums of a big business, all thanks to a convenient partnership.
Of course, your partnership with a PEO should be about more than just added buying power. You should also consider how the PEOs pool the participants and how it affects your premiums. For example, GMS represents tens of thousands of employees, but it does not pool all those employees together. Instead, GMS built our own plan designs.
What does this arrangement mean for employers? Essentially, your company is rated for your own group based on your own demographic and your health instead of being grouped in with every other company. This process means that your premiums are dictated by your group's rating, so you don't need to settle for a lesser plan to see both short and long-term cost savings. With the right PEO, you can focus on cutting costs, not coverage.
Ancillary Advantages
Group health insurance isn't the only benefit that PEOs can help deliver at competitive pricing. Greater buying power also allows PEOs to offer ancillary options on a mass level. This arrangement is especially advantageous for certain groups where certain ancillary benefits would be cost-prohibitive or even unattainable.
For example, imagine you ran a small roofing company. A lot of times, your SIC code serves as the basis for your rate. Because of this, you may not be able to get disability coverage at a reasonable cost through traditional means. However, a PEO's group buying power can give at-risk employers or small groups cost-effective access to multiple lines of coverage, healthcare, and ancillary benefits.
Benefits and Payroll Under the Same Roof
Organizationally, it's a huge benefit to have healthcare and payroll administration talking to one another through the administrative systems. Non-PEOs typically have a payroll processor or some other system and need someone to manually enter healthcare rates for a new employee or during renewal. When it's all under one roof, you have one group handling everything instead of needing two different entities to hopefully stay in sync.
With a PEO, your payroll and healthcare administration have the means to work with one another through the systems and streamline this process. Automatic payroll deductions are set up when your benefits kick in for new hires or at open enrollment. The two systems will also be able to automate paycheck deductions and identify which items should be pre-tax and which shouldn't.
By having both payroll and healthcare administration working together, you do more than just streamline the process. This scenario lessens the amount of manual entry required, which frees you or a key employee up for other tasks. Automating the process can also help eliminate potential data error – humans make mistakes, after all. In addition, having payroll and benefits administrators work together allows a PEO to directly resolve any issues for you instead of having you involved in every step of the process.
Online Enrollment
Another advantage of having payroll and benefits together is that it allows for online enrollment. The automated system of a PEO can help guide employees during the renewal process and educate them about the products they can elect. Since healthcare and payroll administration is tied together, the online enrollment process allows employees to see exactly how their choices impact them in terms of coverage and pricing.
From there, employees can confirm their selections right then and there without ever needing any paper documents. This situation simplifies the process for not only the employees, but also you and any office administrators who would have to deal with the headaches associated with enrollment documents. With a PEO, that's all generated for the employee to handle and deal with, saving you time and plenty of frustration.
Audit and Process Claims for You
Depending on the PEO you choose, these organizations can offer another key benefit: auditing and processing claims for you. While some vendors utilize the fully-insured market and Affordable Care Act plans, this scenario can leave your company at the mercy of the providers. Instead, it's better to partner with all major insurance providers and provide a better experience for small businesses.
How can a PEO do this? At GMS, we built our own plan with internal administration to give us more control over that plan and the costs. This arrangement gives us the ability to audit and process all our own claims. In this process, your PEO can make sure that the usual customary rate was charged or fight on your behalf to get a discount or reduction on that claim.
The ability to audit claims also opens up opportunities to find other ways to save. Part of the audit is used to analyze how the individuals in your group use your plan. The results of this analysis can indicate certain trends that add avoidable costs – for example, using telemedicine services for free doctor's calls to avoid copays. Not only will this analysis educate your group on the best, most cost-effective way to utilize the plan, it will also help you save in the long run.
Free Administration
If you were to turn to an accountant or lawyer with compliance, legal, or administration questions, that extra time will typically cost you. That's a very unfortunate arrangement for a business owner. Rules and regulations change every day, so it's only natural to have some inquiries about how they can impact your business. You also can't be expected to know everything about healthcare and payroll administration – that's why people train specifically for those fields.
With most PEOs, the time spent answering those questions is covered as part of your main fees. Not only that, but you'll also have a team of experts on hand to answer whatever questions pop up about healthcare, payroll, or other administrative needs. You get the answers you need, without the fear of having those questions affect your bottom line.
Ability to Lighten Other Administrative Burdens
When you run a business, there are a multitude of administrative burdens that rest on your shoulders. A PEO is a tremendous solution for companies that don't have the time or expertise to effectively manage more than group health insurance.
While you can turn to a PEO for just health insurance and payroll, an organization like GMS can help you easily take additional administrative burdens off your shoulders when you're ready. This gives you the ability to have one team expertly run risk management, employee recruiting, and other key HR functions as your company grows.
Ready to simplify your business' administrative needs? Contact GMS today to talk to our experts about small business health insurance today.
---
---