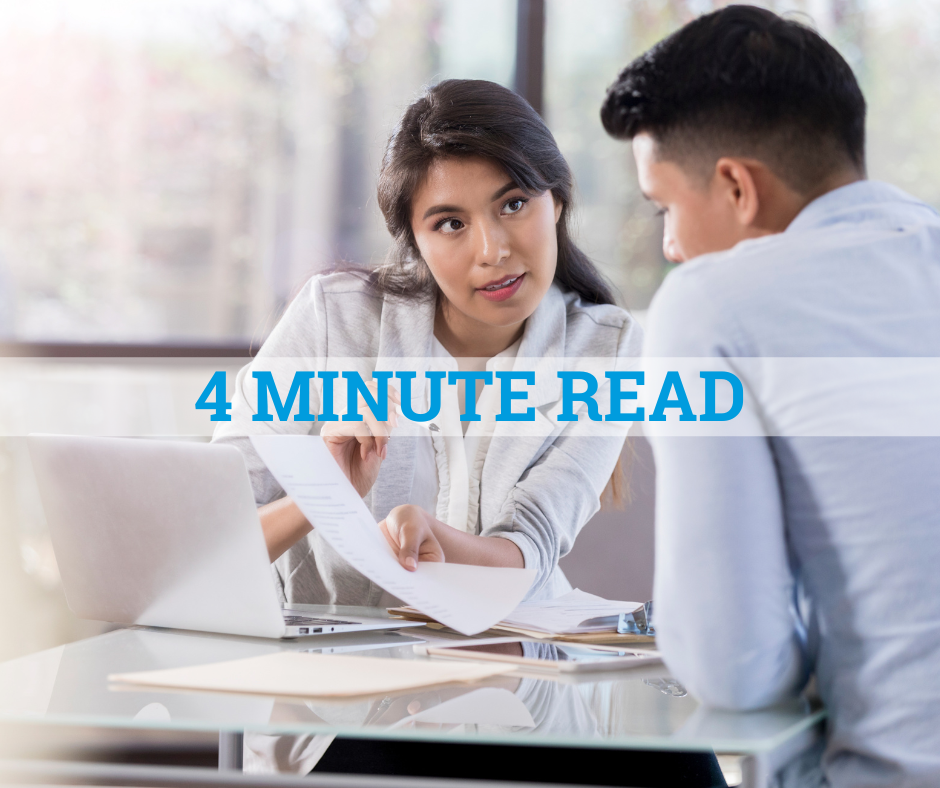 As the end of the year is approaching, it's vital to start thinking about how you will tackle 2023. With your employees being your biggest asset, you must find ways to set them up for success during these unprecedented times. It's a great time of year to figure out how you are going to set up your employees to reach their full potential.
While the daily assistance of your employees is helpful, it's also important to help your employees connect their day-to-day to the larger purpose of their work. It all starts with the onboarding process and setting up expectations from the very start. 69% of employees are more likely to stay with a company for three years if they have a good onboarding experience. Implementing an onboarding experience is well worth the extra time and energy spent creating one than having to hire new employees every six months or so. That said, what's the solution? Well, having a roadmap for at least the first three months can help your employees acclimate to the company culture and their job responsibilities.
The Importance Of 30-60-90-Day Reviews
A 30-60-90 day plan is a set of objectives for new employees to achieve in their first 30, 60, and 90 days on the job. It lists the high-level priorities and actionable goals along with the metrics you'll use to measure the success in those first three months. The goal of this plan is to make the transition into the new role easier and provide your employees with a sense of direction in what can be a confusing and stressful time. In addition, it allows managers to set expectations and monitor progress during the first few months. The following are the benefits of a 30-60-90 plan:
Help optimize productivity 
Set clear expectations 
Assist with goal setting
Alleviate the new job nerves 
Empower employees to self-manage their work
Serve as a reminder of priorities
How To Create A 30-60-90 Plan
If you currently conduct 30-60-90-day plans for your employees, great! The following steps could be used to ensure you're doing everything possible to ensure an efficient onboarding process. However, if you haven't utilized a 30-60-90 plan within your business, use the following tips to guide you in creating your own plan:
1. Clarify short and long-term priorities
This is the step where you determine what is expected of the employee. What goals do they have to accomplish in each phase? How can they achieve these goals? What will you do as their manager so they can succeed? This is essential to perfect as early as possible, so your employees are set up for success from the very beginning.
2. Set an objective for each phase
There are three stages which include the first 30 days, days 31 to 60, and days 61 to 90. These are the steps that it'll take to set your employees on track to be successful in the long-term role.
The first 30 days are all about learning — which is typically very intensive and hands-on. This is the phase where you introduce the new hires to tools and projects and set small goals for them to achieve.
The second phase focuses more on role-specific duties and eases off training. This is when your employees are taking on more responsibilities and start implementing what they learned in the first phase.
The final stage is when your employees gain more independence within their roles and responsibilities. As the manager, you hold them accountable for their work and encourage them to accomplish projects with limited guidance from you. Employees should take what they've learned and apply it to their work.
3. Fill in the details
Once the main objectives are set in place and your employee understands exactly what they need to do within their first 90 days, determine how they will achieve the goals. Work with your employee to create SMART goals. Let them know what their colleagues did that was helpful and perhaps what didn't work for them. You want your employees to succeed from the very beginning because it not only makes you look like a good leader but also helps your business grow to have excellent talent.
It's as simple as 1, 2, 3. The specific goals outlined in this plan can be as detailed or broad as you need them to be. Each goal will be different depending on your role and expectations.
Get Started Today!
As HR professionals at GMS, we understand how challenging it is to create an efficient onboarding process that is beneficial for you and your new hires. In addition, performance management is critical to making training, career development, compensation, transfers, promotions, and termination decisions. It allows you to set clear goals and expectations for each employee and provide feedback about their performance related to those goals. GMS' HR Manager Lisa Dassani shares, "30-60-90-day reviews allow employees to reflect on their first 90 days and give them a chance to ask questions about their position. Managers may use this time to clarify expectations and learn about the training needs of each employee. These check-ins help to set the employee up for future success at your company."
It's also valued by your employees as it can offer opportunities for them to grow within your organization and advance their careers. GMS' performance review system offers:
Consistent feedback
Employee development
Goal setting
Tracking and documentation
Reporting
Customizable email templates and calendar invitations
Training and implementation 
Contact us today to get started. 
---
---