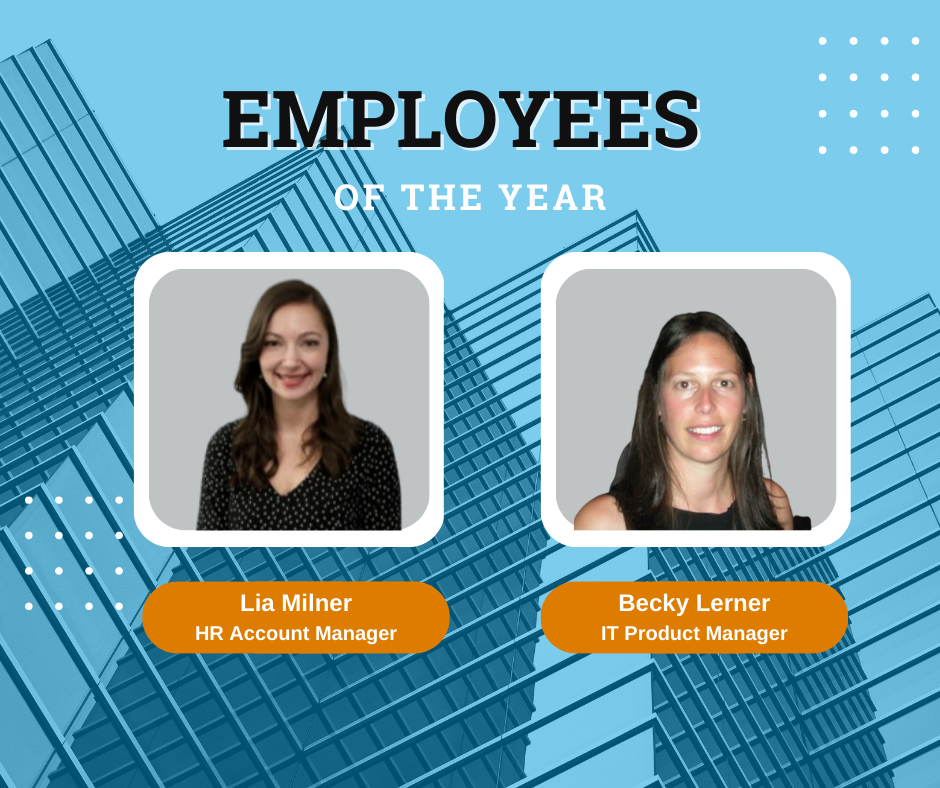 RICHFIELD, Ohio – January 24th, 2023 – Group Management Services (GMS) is excited to announce its employees of the year. These two recipients have shown continuous dedication and hard work throughout their time at GMS. GMS' 2022 Employees of the Year are Lia Milner, PHR, HR Account Manager, and Becky Lerner, IT Project Manager.
"I'm truly honored to have received this award! We successfully launched the E-Verify process and H-2B Visa program in 2022, which would not have been possible without the assistance, support, and encouragement from my GMS family. I'm most appreciative of the new relationships I've built with my teammates and our clients throughout this process. Cheers to a successful and exciting 2023," announces Lia.
Stacey Larotonda, Vice President of Client Services, discusses why Lia deserves this award. "Lia Milner is without a doubt worthy of our 2022 GMS Employee of the Year award. She has been with GMS for over six years now and has truly owned what it means to be an HR Account Manager. She services several of our largest clients and receives amazing feedback from them on a daily basis. Lia mentors other HR Account Managers at GMS, and they absolutely adore her style and commitment. Most notably, in 2022, Lia tackled two very large projects for our company and client services team. She launched our H2B Visa program and a company and client-wide E-Verify initiative. Lia does all of this while maintaining one of the highest workloads on our team. I wish I could have a Lia Milner in every office."
Becky shares, "I'm incredibly surprised and honored to receive the Employee of the Year award. I'm very appreciative that my work did not go unrecognized, but I couldn't have done it without the support of Christian Tracey and many others at GMS. This year has been a crazy and challenging year, and I truly appreciate this recognition."
Christian Tracey, Chief Technology Officer, acknowledges why Becky was awarded Employee of the Year. "Becky was nominated for employee of the quarter every quarter since we started this program. I appreciate her hard work, ever-present positive attitude, and "get it done" approach. Becky is also widely recognized as always willing to assist and has constantly helped colleagues with processes across GMS. I'm honored to have her on my team."
About Group Management Services: Group Management Services is headquartered in Richfield, Ohio, and represents more than 2,500 companies with over 45,000 worksite employees. There are currently 21 offices located throughout the United States. Businesses can rely on GMS' expertise in payroll, human resources, risk management, and benefits. 
---
---