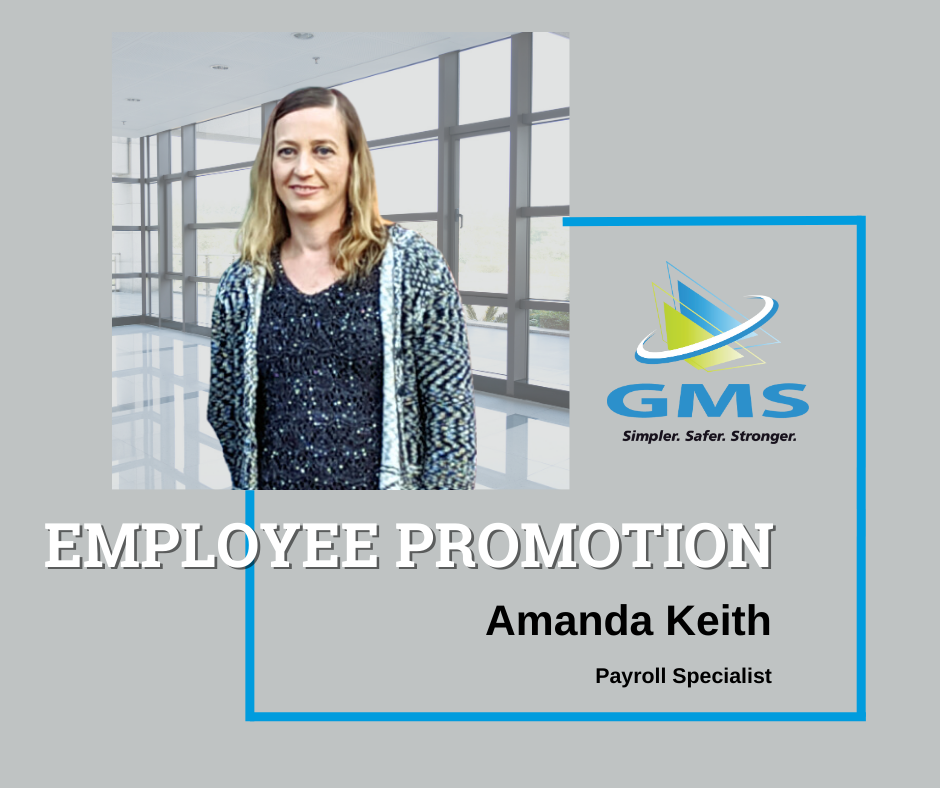 RICHFIELD, Ohio – April 20th, 2023 – Group Management Services (GMS) announces the promotion of Amanda Keith to Payroll Specialist. Amanda started with the company in 2022 and served as a Payroll Assistant. Within her first 90 days, she was promoted to Payroll Specialist.
Amanda acknowledged, "I'm very grateful for my job and to be a part of such an amazing company. I look forward to coming to work every day, and I hope to continue to learn and develop my skills and can't wait to see what the future has in store for me here at GMS."
"Amanda is eager to learn and asks great questions, making her a perfect fit for her new role as Payroll Specialist. No matter the situation, Amanda is always willing to jump in to help the team. I look forward to all she will accomplish. Keep up the great work, Amanda," expressed Tamara Shelton, GMS' Payroll Services Manager.
About Group Management Services: Group Management Services is headquartered in Richfield, Ohio, and represents more than 2,500 companies with over 45,000 worksite employees. There are currently 24 offices located throughout the United States. Businesses can rely on GMS' expertise in payroll, human resources, risk management, and benefits.
---
---