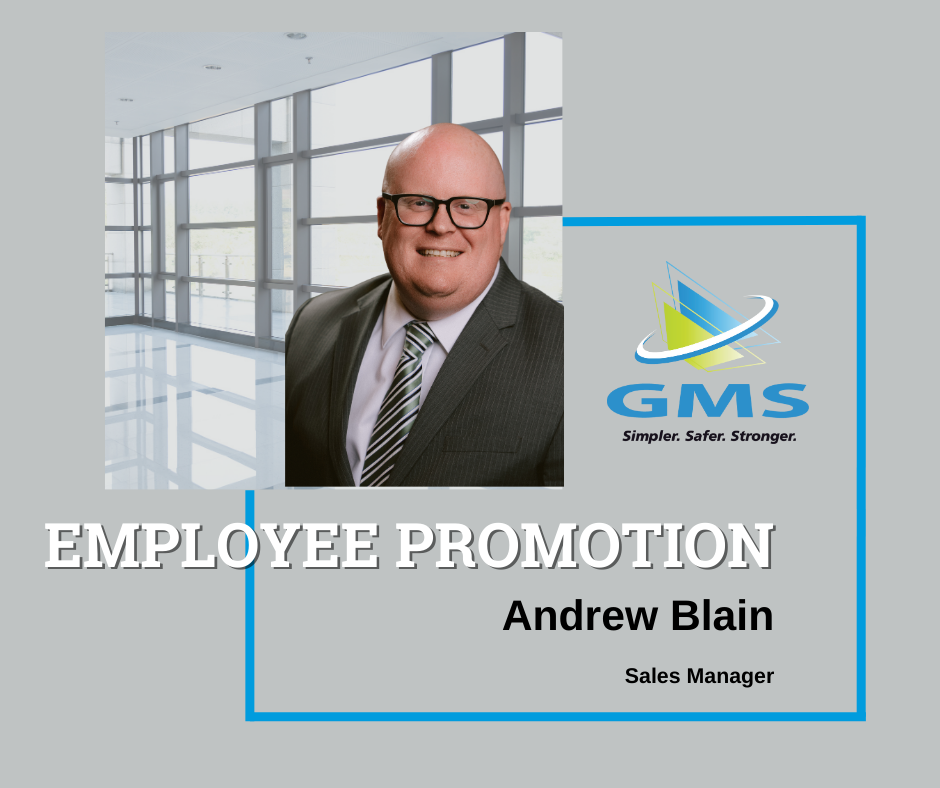 SAN FRANCISCO, California – March 2nd, 2023 – Andrew Blain was promoted to Sales Manager and will relocate to open GMS' new San Francisco, California office. Andrew started his career at GMS in 2022 as a Sales Representative before his promotion.
Andrew expressed, "I'm humbled and honored to be a part of the team leading GMS' California expansion. At GMS, I've found a supportive environment filled with fantastic co-workers and mentors encouraging me to reach my highest potential. I'm excited to help GMS tackle the challenge of establishing our presence in Northern California. I look forward to finding and adding individuals dedicated to helping small to medium-sized businesses and making their business simpler, safer, and stronger."
"With Andrew's success as a sales professional and leader in the Atlanta, Georgia market, it was a natural step for him to take the lead in our new San Francisco market.  With the support of his wife and children, Andrew has excelled in many facets of life, including being in the military.  Through his mindset, outlook, plan of action, and humility, Andrew is primed to break out into the new territory and shake up the market in Northern California," acknowledged Matt Lisi, GMS' Regional Sales Manager.
About Group Management Services: Group Management Services is headquartered in Richfield, Ohio, and represents more than 2,500 companies with over 45,000 worksite employees. There are currently 23 offices located throughout the United States. Businesses can rely on GMS' expertise in payroll, human resources, risk management, and benefits.
---
---