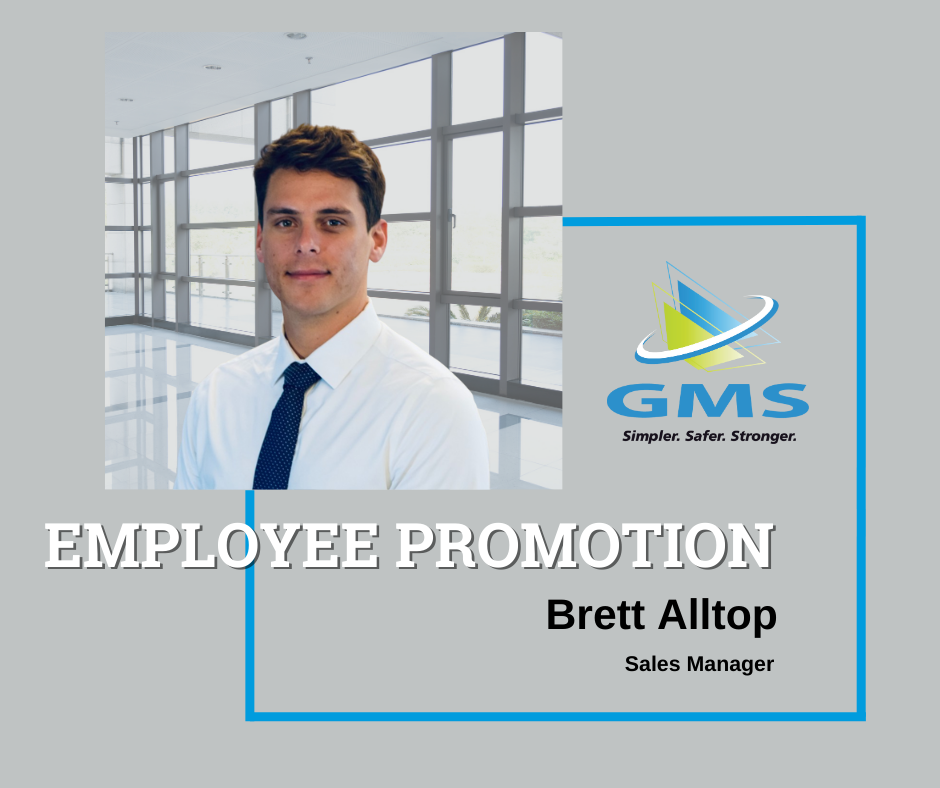 CHARLESTON, South Carolina – March 16th, 2023 – It is with great excitement we announce the promotion of Brett Alltop to Sales Manager in our Charleston, South Carolina office. In 2020, Brett began his career at GMS as a Sales Representative in Richfield, Ohio.
"I'm extremely grateful for the opportunity GMS has given me to further my professional growth as I step into my new role as Sales Manager for our Charleston office. I believe I was chosen for this position because of my experience at GMS and my drive to help others succeed. In addition, I've had the privilege to work under and learn from three great leaders in two separate markets. I'm beyond excited to join the Charleston office and continue to build and grow on the success they've already achieved," acknowledged Brett.
Tony Long, GMS' Regional Sales Manager, remarked, "We chose Brett because he's been successful in two GMS markets - Richfield, Ohio, and Atlanta, Georgia. His ability to adapt to change and his growth as a leader in the Atlanta office made him the right choice to lead our Charleston team. We're excited to see Brett build on the success of the Charleston office."
About Group Management Services: Group Management Services is headquartered in Richfield, Ohio, and represents more than 2,500 companies with over 45,000 worksite employees. There are currently 24 offices located throughout the United States. Businesses can rely on GMS' expertise in payroll, human resources, risk management, and benefits.
---
---