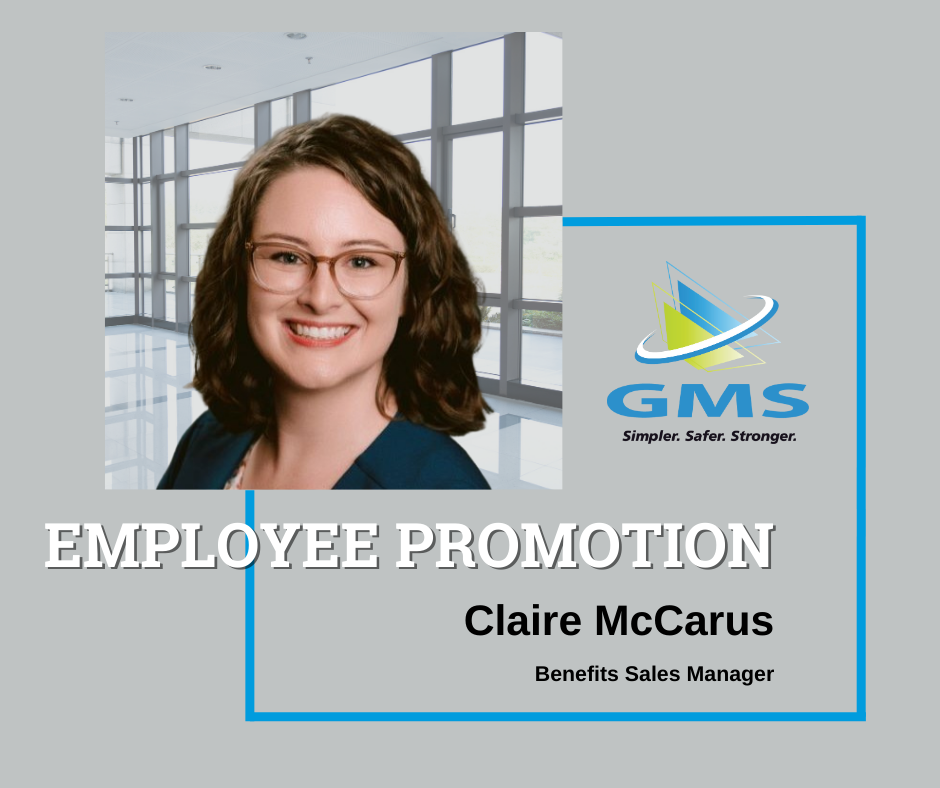 CHARLOTTE, North Carolina – December 27th, 2022 – Group Management Services announces Claire McCarus' promotion to Benefits Sales Manager. Claire started her career with GMS in 2016 as a Sales Representative and then moved to a Benefits Sales Representative in 2019 before being promoted to Senior Benefits Sales Representative later that year.
Claire expressed, "I have grown personally and professionally during my time at GMS. The company and my role within the benefits department have allowed me to discover my passion for training and finding solutions for our clients. I truly appreciate the opportunity to provide the same growth potential to our team."
Stacey Hood, Director of Benefits Sales and Retention at GMS, stated, "Claire has been an integral part of our departments' growth and is committed to helping build GMS sales. She goes above and beyond what is expected to help train and develop Benefit Sales Representatives in new markets. Claire is a leader that possesses the following qualities:
Energetic
Positive
Hardworking
Professional
Passionate
Trustworthy 
I cannot wait to continue to watch Claire grow!"
About Group Management Services: Group Management Services is headquartered in Richfield, Ohio, and represents more than 2,000 companies with over 40,000 worksite employees. There are currently 20 offices located throughout the United States. Businesses can rely on our expertise with payroll, human resources, risk management, and benefits. 
---
---