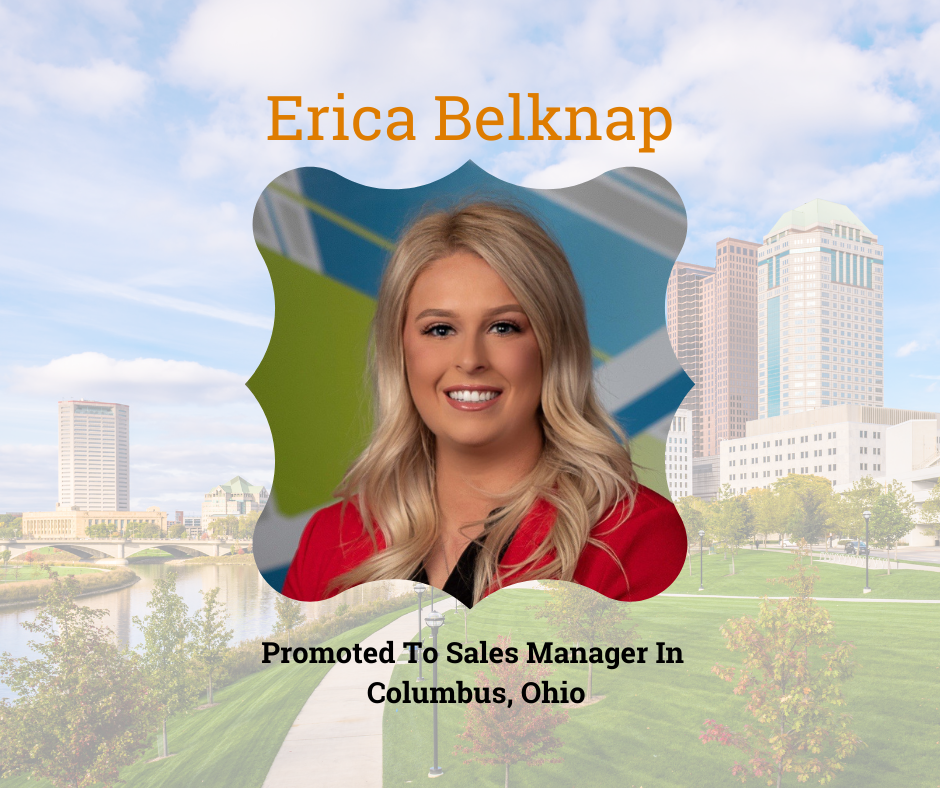 Columbus, Ohio – June 6th, 2022 – Group Management Services (GMS), a professional employer organization headquartered in Richfield, Ohio is pleased to announce the promotion of Erica Belknap to Sales Manager in the Columbus, Ohio office. Erica started her career at GMS in 2021 and has brought a level of professionalism and experience to the table. She has certainly played an integral role in the growth of GMS.
Regional Sales Manager Tom Johnson stated, "I'm excited for the promotion of Erica Belknap to Sales Manager in our Columbus office. From the beginning of her career at GMS, she has worked diligently to learn our processes and lead by example during her time as a sales representative. Erica's positive attitude, attention to detail, personal accountability, and drive to become a better version of herself will help her tremendously as she continues to grow the Columbus office."
"I am ecstatic to be chosen as the newest sales manager in our Columbus office. As a sales manager, I have the opportunity to help my sales representatives grow both professionally and in their personal lives. I want to create a motivational environment and a successful workspace where employees are excited to walk into the doors every morning. My goal in this role is to help representatives become the best version of themselves and help them reach their goals," exclaimed Erica.
Erica, who is passionate about empowering others, shared her best advice for those looking to become a leader, "As a woman in this industry continuously wanting to grow, my biggest advice would be to take chances. I've always loved the quote, "You will never experience personal growth if you fear taking chances." Always take an opportunity that comes your way no matter what emotions you may feel. That opportunity could change your life in seconds. I look forward to this next chapter in my career at GMS and am grateful every day knowing that an opportunity I once feared, is now part of my successful future."
Connect with Erica Belknap on LinkedIn!
About Group Management Services: Headquartered in Richfield, OH., Group Management Services represents over 2,000 companies, representing nearly 40,000 employees, in 17 different locations throughout the United States. We help companies and organizations in the areas of payroll, human resources, risk management, and workers' compensation.
---
---