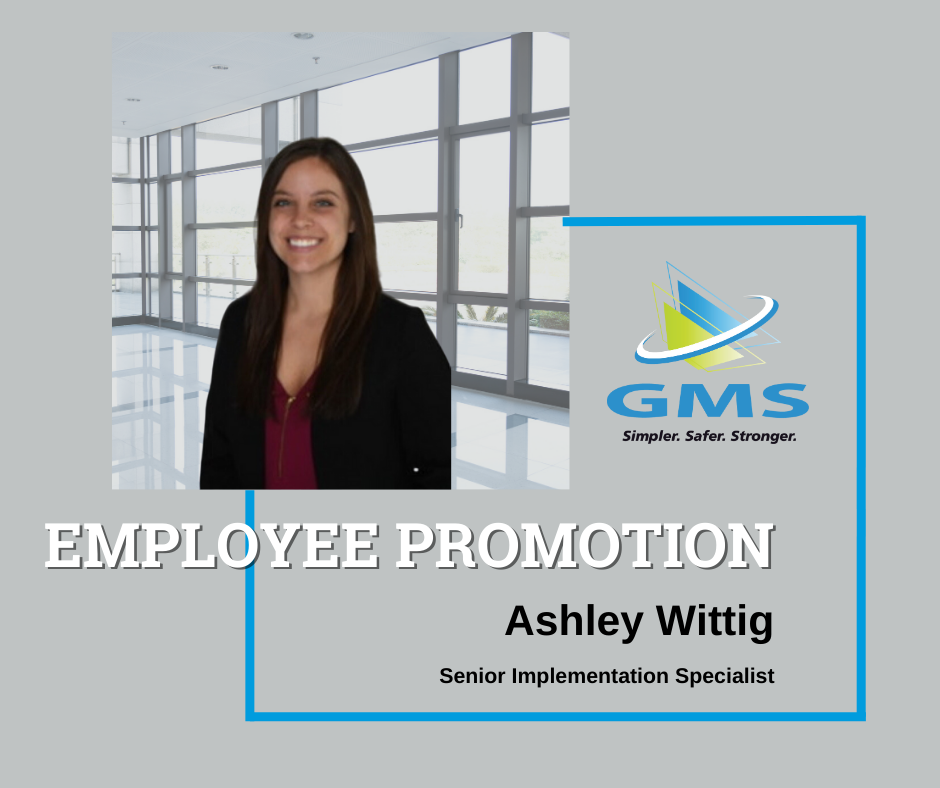 RICHFIELD, Ohio – May 1st, 2023 – Group Management Services (GMS) is thrilled to announce the promotion of Ashley Wittig to Senior Implementation Specialist. Ashley began her tenure at GMS in 2017 as an Administrative Assistant. From there, she served as the company's Payroll Assistant and then became an Implementation Specialist. In her new role as a Senior Implementation Specialist, Ashley will assist with training clients and keep their team updated on any changes that come their way.
Ashley stated, "I feel proud to be promoted to a Senior Implementation Specialist. I take pride in my work and organization and truly love what I do daily. I value each person I've worked with to get me to where I am today. Since I began at GMS, I've improved my skills, built confidence, and gained knowledge I can share with others."
"Ashley was promoted to Senior Implementation Specialist because of her exemplary work ethic, commitment to positive client experiences, and attention to detail. Her enthusiasm and positivity are an example to all on our team. We are lucky to have her as a teammate and fellow mentor," GMS' Implementation Specialist Manager Camilla Geraci expressed.
Connect with Ashley on LinkedIn.
About Group Management Services: Group Management Services is headquartered in Richfield, Ohio, and represents more than 2,500 companies with over 45,000 worksite employees. There are currently 24 offices located throughout the United States. Businesses can rely on GMS' expertise in payroll, human resources, risk management, and benefits.
---
---