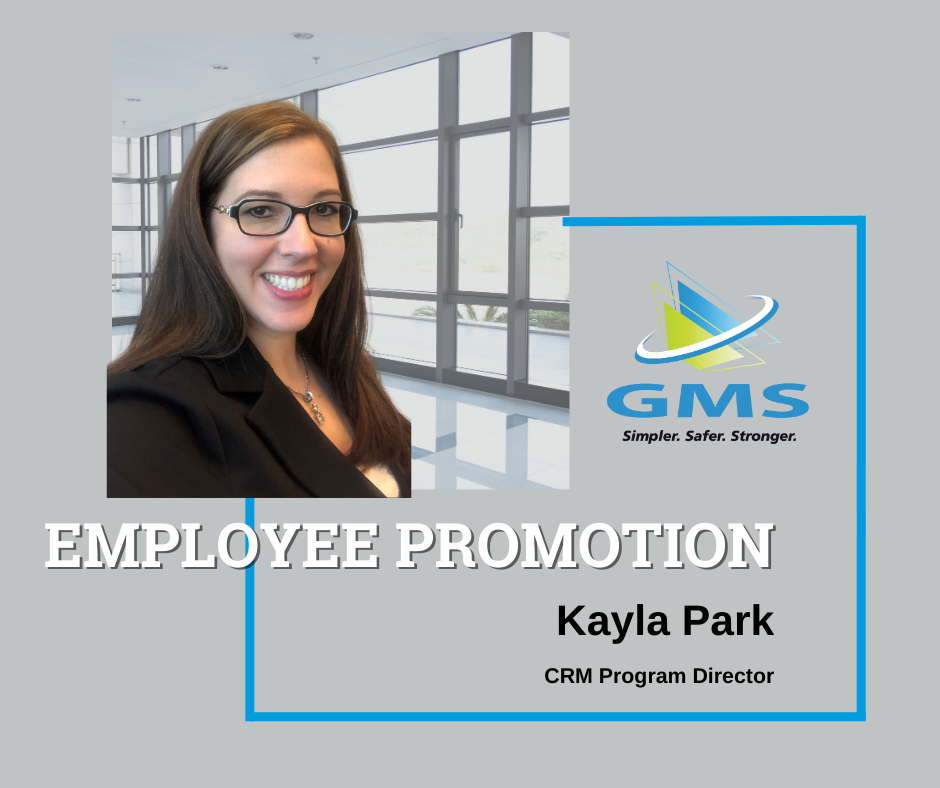 ATLANTA, Georgia – May 3rd, 2023 - Group Management Services (GMS) is pleased to announce the promotion of Kayla Park to CRM Program Director. Kayla started with GMS in 2018 as a Senior Business Analyst and was later promoted to Vendor Operations Project Manager in 2021.
Kayla stated, "During my time at GMS, I've been blessed to work with many amazing individuals who have helped me advance in my career and continuously grow. I'm humbly grateful for my recent promotion to CRM Program Director, and I look forward to working with my team to improve processes, technology, and efficiencies for the entire company."
"We are excited to promote Kayla to her new role as CRM Program Director. In this role, she will continue to manage our ClientSpace environment and our new GMS InSource joint venture but will also be responsible for Salesforce. Kayla is a huge asset to GMS, and I look forward to having her take on these new responsibilities," acknowledged Christian Tracey, GMS' Chief Technology Officer.
Connect with Kayla on LinkedIn.
About Group Management Services: Group Management Services is headquartered in Richfield, Ohio, and represents more than 2,500 companies with over 45,000 worksite employees. There are currently 24 offices located throughout the United States. Businesses can rely on GMS' expertise in payroll, human resources, risk management, and benefits.
---
---