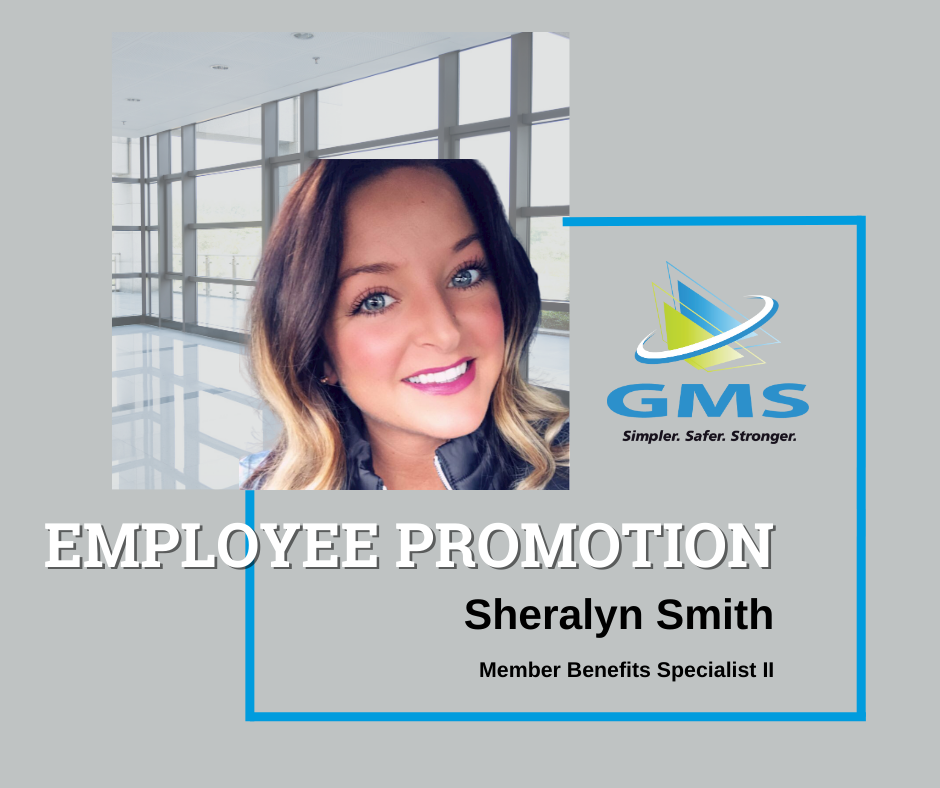 RICHFIELD, Ohio – March 17th, 2023 – Group Management Services (GMS) announces the promotion of Sheralyn Smith to Member Benefits Specialist II (MBS II). Sheralyn started with GMS in 2022 as a Member Benefits Specialist. As an MBS II, she will now oversee the member benefits department's continued training, education, and coaching alongside Mia Schuld.
Krista King, GMS' Manager of Member Benefits Specialists, acknowledged, "Sheralyn constantly takes on new challenges, proving herself to be a strong MBS role model. She has stepped up to the plate to assist in training new hires and shadowing current GMS employees in other departments to share what our team brings to the table."
About Group Management Services: Group Management Services is headquartered in Richfield, Ohio, and represents more than 2,500 companies with over 45,000 worksite employees. There are currently 24 offices located throughout the United States. Businesses can rely on GMS' expertise in payroll, human resources, risk management, and benefits.
---
---