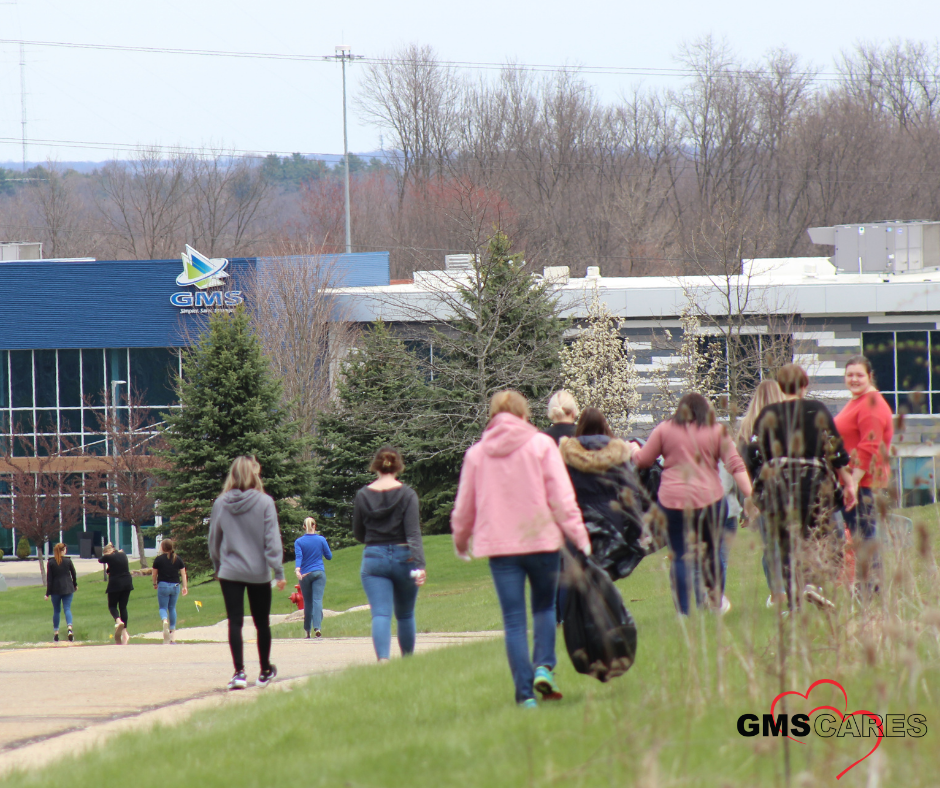 Richfield, Ohio – April 22nd, 2022 – In honor of Earth Day, volunteers from our Richfield office participated in a clean-up at our business parkway. The team spent the afternoon picking up trash left behind on Timberlake Drive.
Earth Day is an annual event to celebrate the planet, raise public awareness of pollution, and consider new ways to reduce one's carbon imprint. It's important to take a step back and consider the impact that humanity has on the environment.
GMS is a paperless company, which reduces our carbon footprint and contributes to a sustainable society. Without the energy associated with printers, faxes, and copiers, businesses are using less energy resulting in a greener environment. GMS will continue to give back to the community next month. Check back in with us to see what community we're headed to next.
About GMS Cares: GMS Cares is GMS' philanthropic program that seeks to give back to the communities in which we serve. The program is dedicated to providing meaningful work and spreading compassion through volunteer efforts.  
---
---