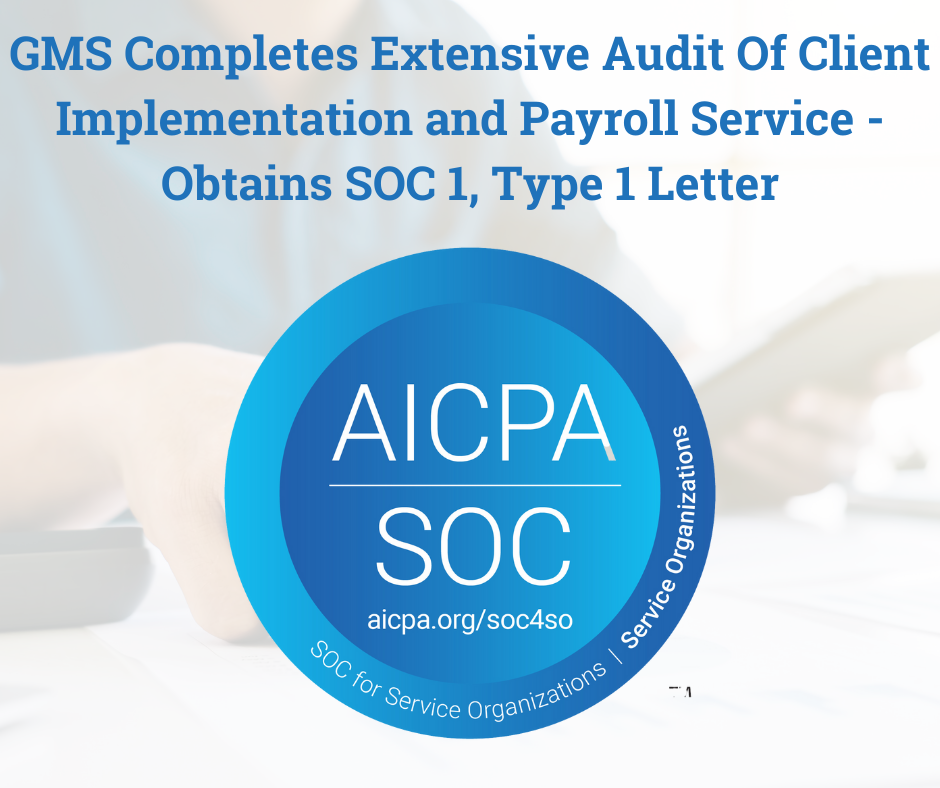 Richfield, Ohio – October 11, 2021 -- Group Management Services (GMS), a Professional Employer Organization (PEO) headquartered in Richfield, OH, today announced that it has successfully completed the Service Organization Control (SOC) 1 Type 1 audit.  Conducted by GBQ Partners LLC of Columbus, Ohio, a leading professional services firm, the audit affirms that GMS' client onboarding and payroll services practices, policies, procedures, and operations meet SOC 1 standards.
Mike Johnson, GMS Chief Financial Officer, remarks, "Our work to obtain a SOC report shows our commitment to keeping controls in place to protect our clients and their employees' information, while also providing a safer and more secure environment in light of today's information security challenges."
The rigorous audit provides a thorough review of how GMS internal controls affect the security, availability, and processing integrity of the systems it uses to process clients' payroll.  This independent validation of controls is important to giving clients the confidence that GMS takes internal controls seriously. 
"We have heard loud and clear from our clients and prospects that the safety of their payroll and trusting that GMS is doing everything possible with regard to internal controls, are paramount - so this effort dovetails nicely with our continued investment in technology and processes to keep them safe," said GMS Chief Technology Officer Christian Tracey.
A copy of the SOC 1 audit certification is available to clients and prospective clients on demand.
About Group Management Services:
Headquartered in Richfield, OH., Group Management Services represents nearly 2,000 companies, representing over 38,000 employees, in 11 different locations throughout the United States. We help companies and organizations in the areas of payroll, human resources, risk management, and workers' compensation. For more information on GMS, visit: https://www.groupmgmt.com/about-us/.

Media Contact:
Contact Name Halle Schossler, Marketing Manager
Phone Number 330.418.5672
Email Address Hschossler@groupmgmt.com
---
---