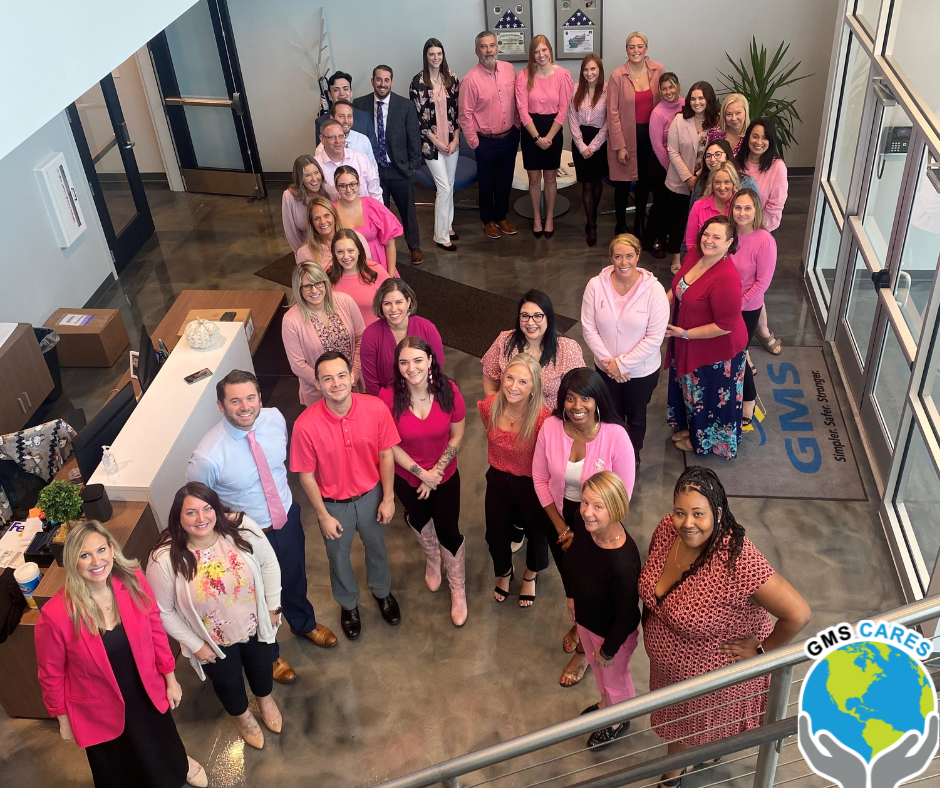 RICHFIELD, Ohio - October 13th, 2022 - To commemorate Breast Cancer Awareness Month, employees at all GMS locations wore pink. Individuals wear pink during the month of October to honor survivors, remember those who lost their battle with the disease, and support the progress made together to defeat breast cancer. It's an annual campaign to raise awareness about the impact of breast cancer. 
In the United States, there are approximately 264,000 cases of breast cancer diagnosed in women and around 2,400 men each year. By spreading awareness, individuals gain access to screenings and the support they need. 
Consider donating to the National Breast Cancer Foundation by clicking here. Donations go towards mammograms for those who can't afford one, supporting education, or helping individuals in underserved communities. Every donation matters. 
About GMS Cares: GMS Cares is GMS' philanthropic program that seeks to give back to the communities in which we serve. The program provides meaningful work and spreads compassion through volunteer efforts. 
---
---