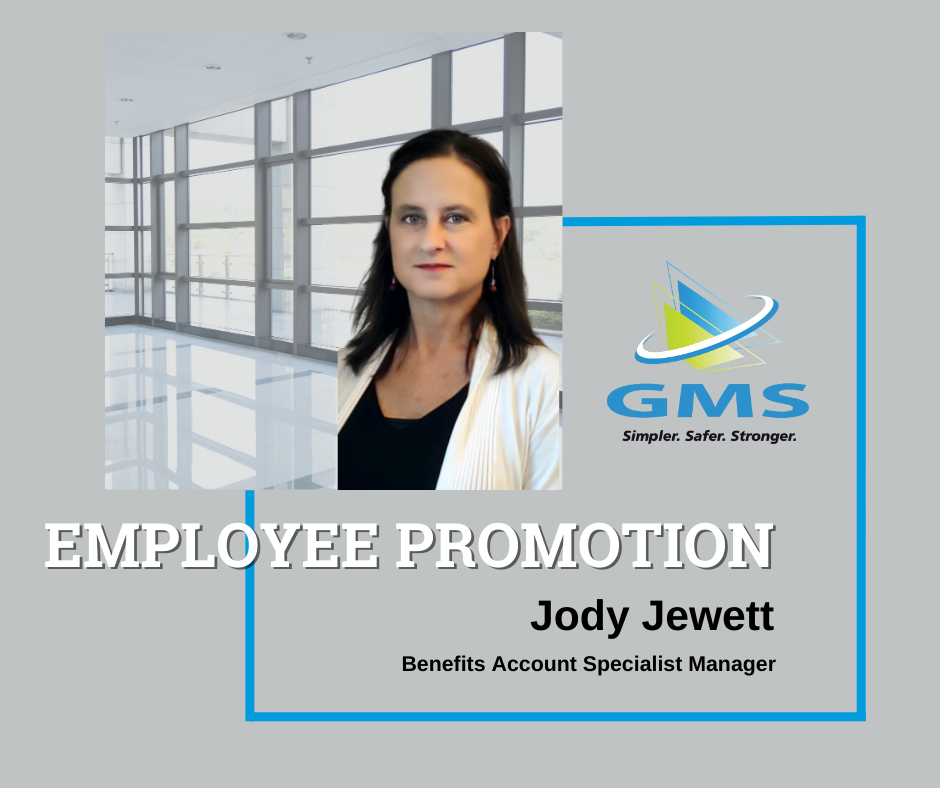 RICHFIELD, Ohio – March 13th, 2023 – It is with great excitement to announce GMS' most recent promotion of Jody Jewett to Benefits Account Specialist Manager. Jody started her career at GMS in 2019 and served as a Senior Benefits Account Specialist.
Jody stated, "I'm honored to move into the Benefits Account Specialist Manager role alongside Kristy Rittenour. In this new role, I'm excited to work on improving processes and enhancing our clients' benefits experience."
"In her time at GMS, Jody has consistently produced high-quality work and has gone above and beyond for her clients. She helped develop and implement our training program in the Senior Benefits Account Specialist role. Jody is always one of the first to offer help or a calm and reassuring perspective. Given her knowledge, experience, and relationships within the company, she is a natural fit for this manager role," proclaimed Kristy Rittenour.
About Group Management Services: Group Management Services is headquartered in Richfield, Ohio, and represents more than 2,500 companies with over 45,000 worksite employees. There are currently 23 offices located throughout the United States. Businesses can rely on GMS' expertise in payroll, human resources, risk management, and benefits.
---
---