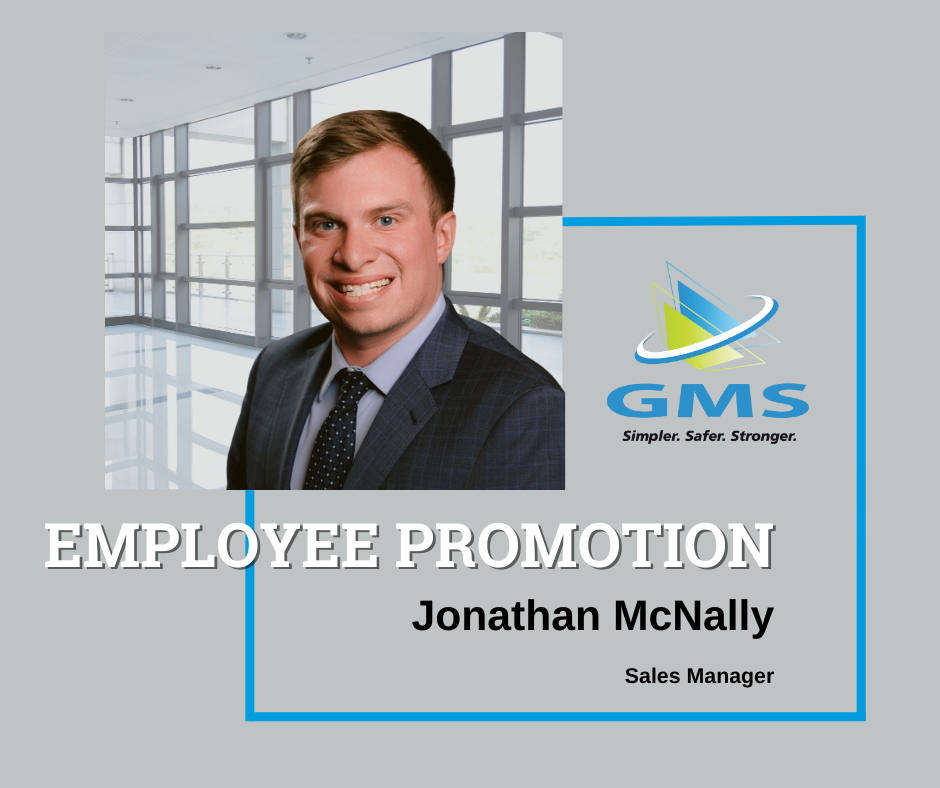 BIRMINGHAM, Alabama – March 7th, 2023 – Group Management Services (GMS) announces Jonathan McNally's promotion to Sales Manager in its Birmingham, Alabama office. This office was formerly the Simpeo headquarters, which was the PEO GMS acquired in January 2023. Jonathan started his career at GMS in 2021 as a Sales Representative in Atlanta, Georgia. His level of experience in the industry will contribute to the growth of the Alabama market.
Jonathan stated, "Ever since walking through the doors at GMS, I've grown personally and professionally. I'm beyond excited and humbled to have been offered the position of Sales Manager in Birmingham, Alabama. I would like to thank Kevin Vaughn, Tony Long, and David Swift for believing in me and putting me on this path to succeed and advance my career at GMS. I'm excited to begin expanding the GMS footprint into Alabama."
"Jonathan has grown over the last six months in our Atlanta, Georgia office, which made us recognize him as a future leader. His family roots and history in Alabama made him a natural fit for this role. Jonathan will build a sales team to build on what Simpeo has created over the last several years in Birmingham," acknowledged Tony Long, GMS' Regional Sales Manager.
About Group Management Services: Group Management Services is headquartered in Richfield, Ohio, and represents more than 2,500 companies with over 45,000 worksite employees. There are currently 23 offices located throughout the United States. Businesses can rely on GMS' expertise in payroll, human resources, risk management, and benefits.
---
---