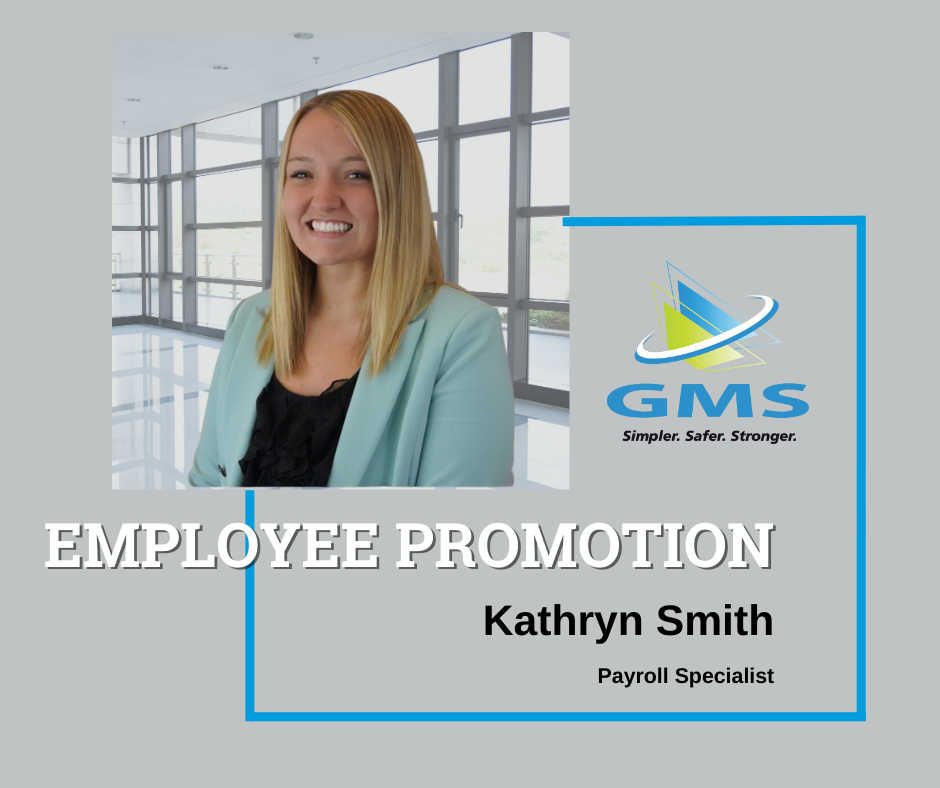 RICHFIELD, Ohio – April 19th, 2023 – It is with great excitement to announce the promotion of Kathryn Smith to Payroll Specialist. Kathryn started with GMS in 2022 and was a Payroll Coordinator before her promotion. As she takes on this new role, she will work with her own client base.
"I'm so grateful for this opportunity with GMS. Since starting at GMS, the payroll team has been incredibly supportive and helpful since day one. It's nice to be in a position where I can learn and grow every day, surrounded by individuals willing to share their knowledge and help each other succeed," said Kathryn.
Laura Conley, GMS' Payroll Manager, recognized, "Kathryn has excelled through our payroll training program and has quickly become a stellar part of our team. She takes the initiative to continue to learn about payroll and tax laws and the ins and outs of working for a professional employer organization (PEO). Her clients love working with her and appreciate her accurate and timely service."
Connect with Kathryn on LinkedIn.
About Group Management Services: Group Management Services is headquartered in Richfield, Ohio, and represents more than 2,500 companies with over 45,000 worksite employees. There are currently 24 offices located throughout the United States. Businesses can rely on GMS' expertise in payroll, human resources, risk management, and benefits.
---
---