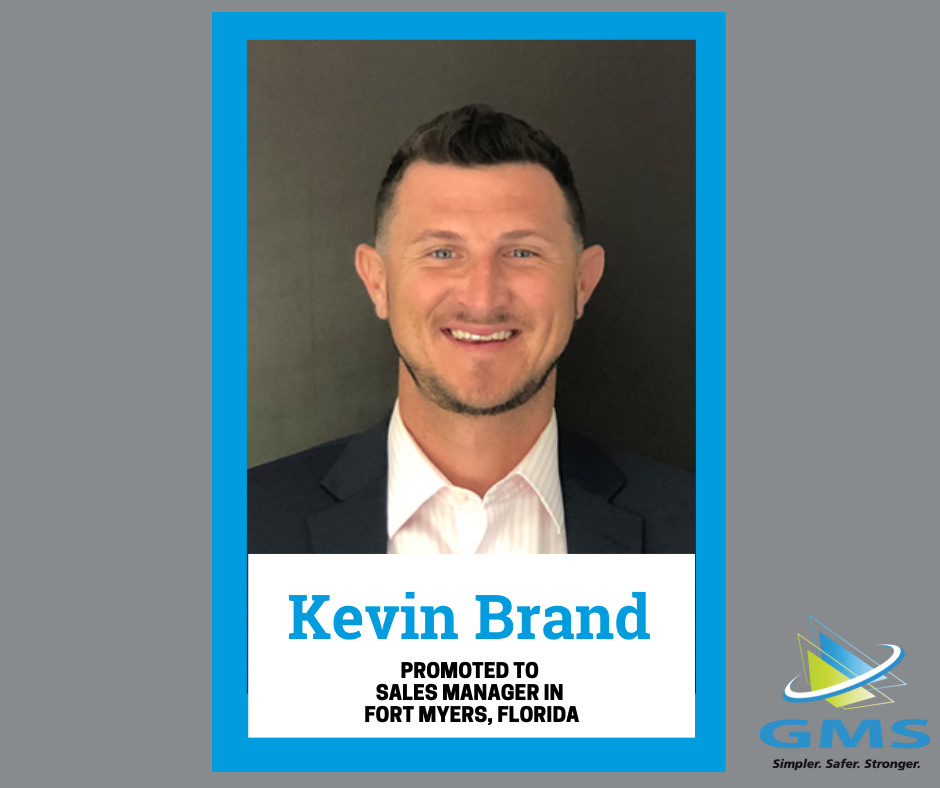 Fort Myers, Florida – May 17th, 2022 – GMS is thrilled to announce that Kevin Brand has been promoted from Sales Representative to Sales Manager in the Fort Myers, Florida office. Kevin started his career with GMS in September 2020 where he served as a Sales Representative. Being a Florida native and a Florida Gulf Coast alumnus, Kevin brings his knowledge and expertise to the GMS Florida market.
Having the characteristics Kevin possesses, he will make an excellent leader for the Fort Myers office as the new Sales Manager. Dave Swift, Vice President of Sales and Marketing, exclaimed, "Kevin inhibits qualities that make a great leader and will be focused on the continued growth of GMS in our Florida market. We are thrilled to celebrate Kevin's promotion to Sales Manager."
When asked what this promotion means, Kevin emphasized, "Becoming a Sales Manager at GMS is an honor. A combination of hard work and dedication led me to become a better Sales Representative and ultimately, has led me to where I am today. My goal is to help my team grow as individuals and encourage them to fight for their why." GMS is excited to see the accomplishments that Kevin will bring to Fort Myers. Congratulations, Kevin!
If you are interested in joining Kevin's team in Fort Myers, browse the open job positions now.
---
---