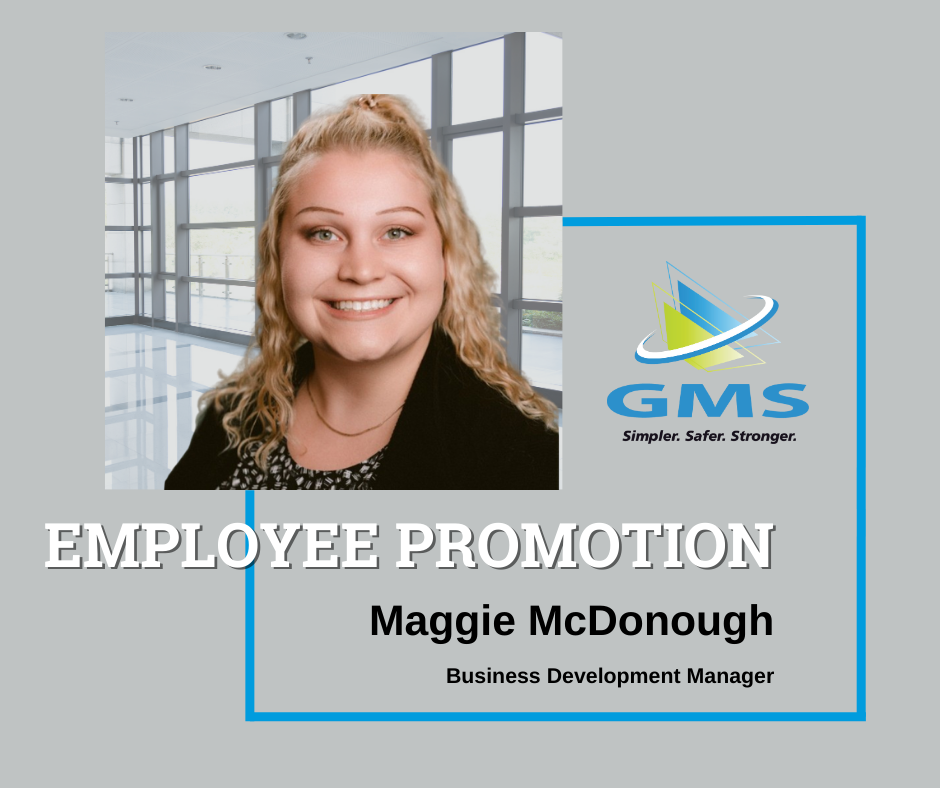 RICHFIELD, Ohio – January 17th, 2023 – Congratulations to Maggie McDonough on her promotion to Business Development Manager. Maggie was hired in September 2021 and has served as a sales representative during her tenure. In this role, she will be responsible for coaching, training, and developing GMS' Business Development Representatives, while also managing their career expectations.
Dave Swift, Vice President of Sales and Marketing, expressed, "Maggie has grown exponentially throughout her time here at GMS. Her attention to detail, leadership skills, and understanding of our processes make her an excellent fit as a Business Development Manager. I look forward to seeing what she accomplishes during this next chapter at GMS. Keep up the great work, Maggie!"
About Group Management Services: Group Management Services is headquartered in Richfield, Ohio, and represents more than 2,500 companies with over 45,000 worksite employees. There are currently 21 offices located throughout the United States. Businesses can rely on GMS' expertise in payroll, human resources, risk management, and benefits. 
---
---