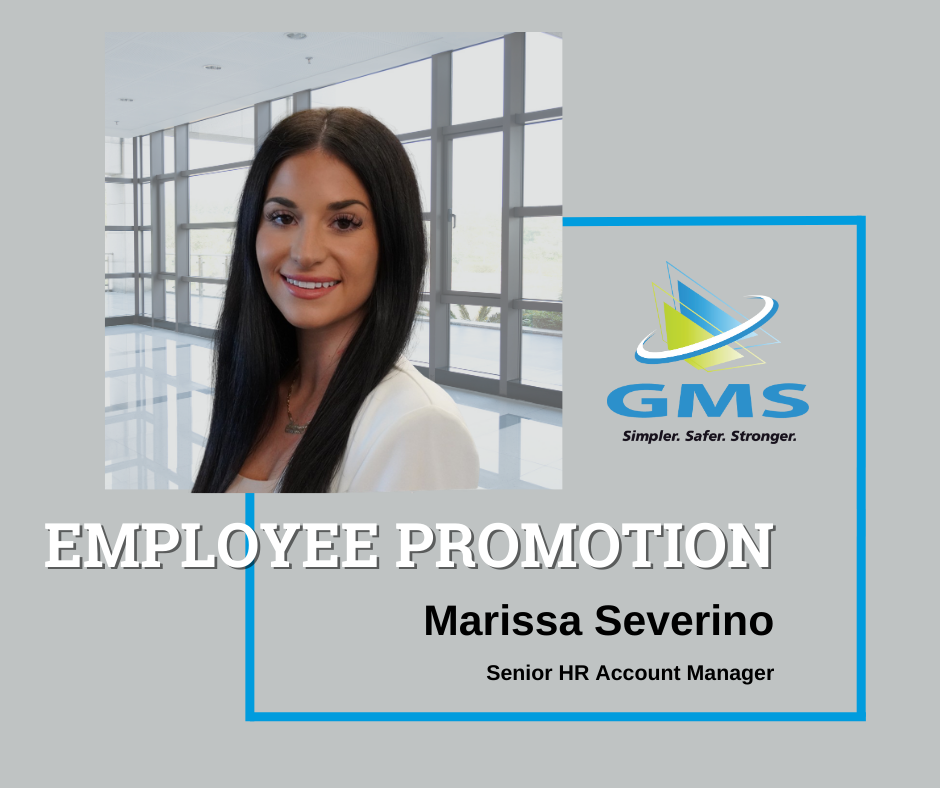 RICHFIELD, Ohio – January 12th, 2023 – GMS is pleased to announce the promotion of Marissa Severino, PHR, to Senior HR Account Manager. Prior to this promotion, she served as an HR Account Manager for GMS since 2020.
Marissa expressed, "In my new role, I'm looking forward to helping our team grow and continuing to provide exceptional customer service to our clients. GMS has helped me form relationships both internally and with my clients while providing me with the resources to further my skills. I'm extremely grateful and excited to step into my new role as a Senior HR Account Manager."
"Marissa is dedicated to providing the best overall HR support and thrives in building and maintaining relationships with her clients. Her professionalism and creativity shine on a daily basis. You can feel how genuine and kind she is just by chatting with her. She recently received her PHR in December and will be an amazing asset to our Senior HR Account Manager team," proclaimed Megan Wagner, PHR, GMS' Client Services Manager.
About Group Management Services: Group Management Services is headquartered in Richfield, Ohio, and represents more than 2,500 companies with over 45,000 worksite employees. There are currently 21 offices located throughout the United States. Businesses can rely on GMS' expertise in payroll, human resources, risk management, and benefits. 
---
---