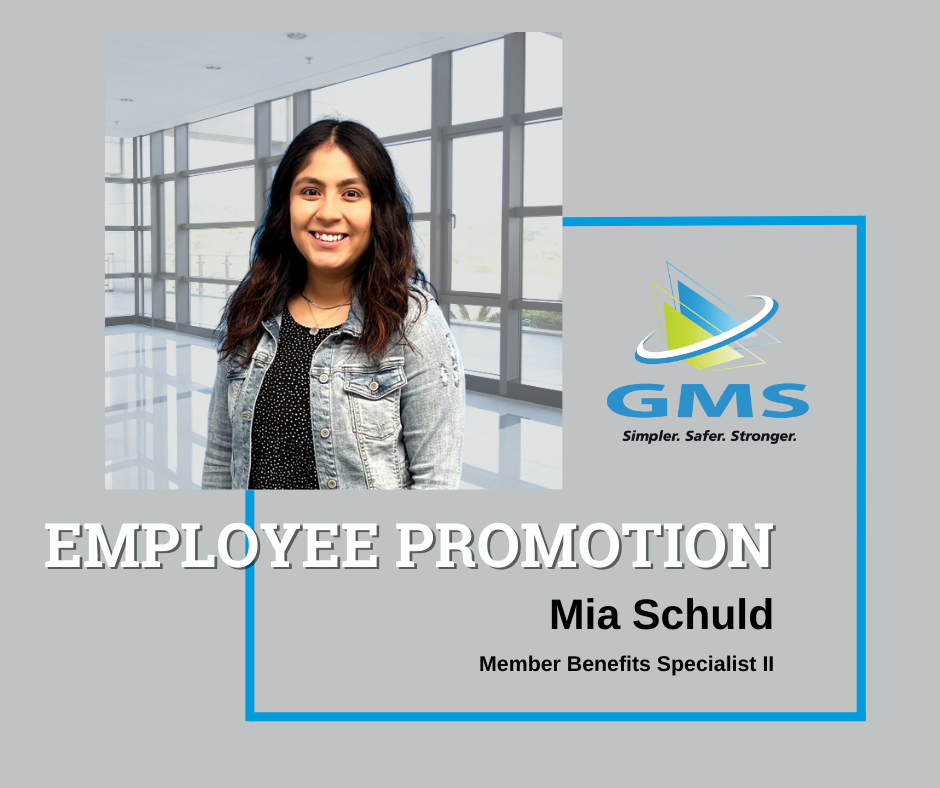 RICHFIELD, Ohio – March 15th, 2023 – Group Management Services (GMS) is pleased to announce the promotion of Mia Schuld to Member Benefits Specialist II. Mia has been a valuable member of the Benefits team since 2021 and has consistently demonstrated exceptional skills and dedication to GMS. In her new role, she will be responsible for overseeing the member benefits department's continued education, training, and coaching.
Mia stated, "I want to extend my sincerest appreciation and gratitude for my recent promotion to Member Benefits Specialist II. The team's confidence in my abilities means a great deal to me, and I'm honored to serve in this new capacity. I look forward to the challenges and opportunities this position presents."
"Mia has proved herself in the MBS role, bringing new ideas to improve the processes and procedures of our team. She has stepped up to assist in training new hires and continues to work on a new hire training process. We're excited to see all she accomplishes," expressed Krista King, GMS' Manager of Member Benefits Specialists.
About Group Management Services: Group Management Services is headquartered in Richfield, Ohio, and represents more than 2,500 companies with over 45,000 worksite employees. There are currently 24 offices located throughout the United States. Businesses can rely on GMS' expertise in payroll, human resources, risk management, and benefits.
---
---