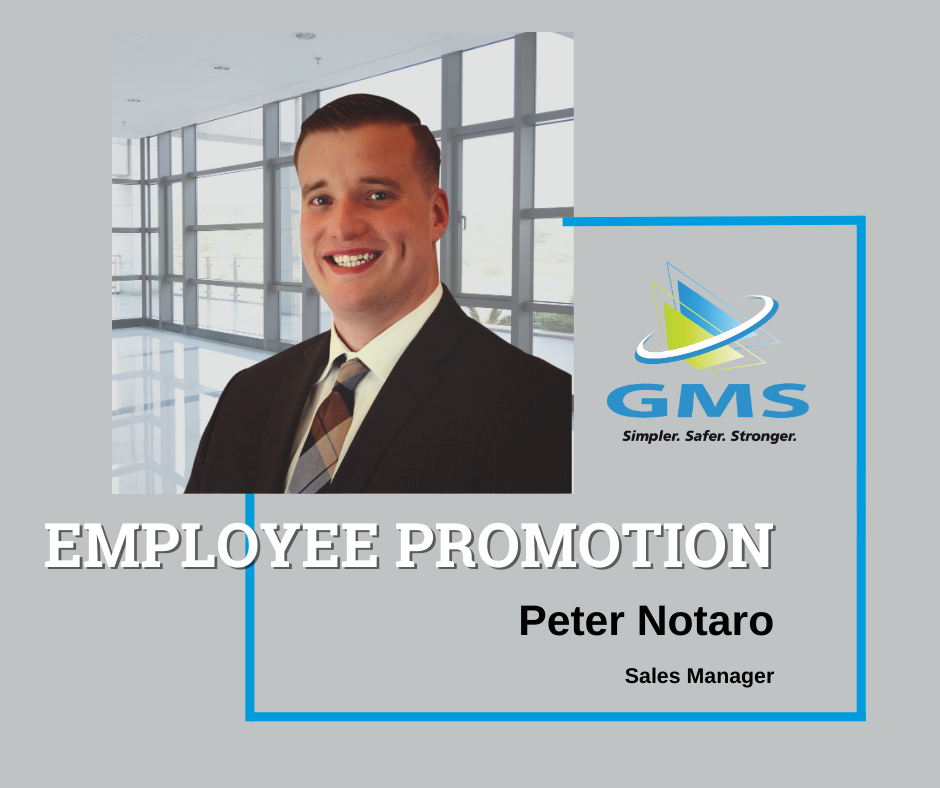 BUFFALO, New York – July 25th, 2023 – GMS is thrilled to announce the promotion of Peter Notaro to Sales Manager in its Buffalo, New York office. Peter started with GMS in 2022 as a Sales Representative. He has continuously demonstrated exceptional leadership skills and an in-depth understanding of our industry, proving he will be a perfect fit for this role.
Peter added, "I cannot express enough how privileged I feel to have been given this incredible opportunity. My foremost goal is to foster a workplace where each team member feels valued, appreciated, and inspired to excel in their roles. It fills me with immense pride to lead a team of highly motivated individuals in my hometown of Buffalo, a city known for its sense of community and camaraderie among neighbors."
"I believe Peter is the type of leader that will make GMS special in the Buffalo market. His relentless desire to win and achieve, ability to lead through hard work and high integrity, and empathy and love for people is why he was chosen to lead us going forward," expressed GMS' Regional Sales Manager Dan Flanagan.
About Group Management Services: Group Management Services is headquartered in Richfield, Ohio, and represents more than 2,500 companies with over 45,000 worksite employees. There are currently 24 offices located throughout the United States. Businesses can rely on GMS' expertise in payroll, human resources, risk management, and benefits.
---
---