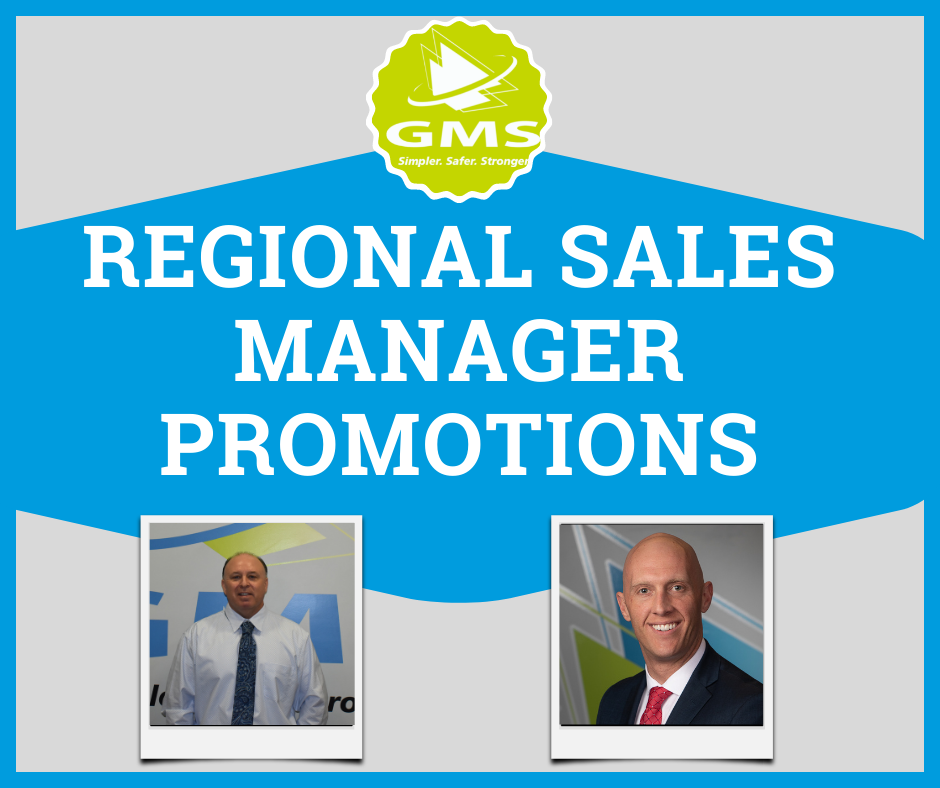 Richfield, Ohio – April 26th, 2022 - GMS is pleased to announce the addition of two new regional sales manager positions. Congratulations to Tony Long and Tom Johnson on their well-deserved promotions. Their hard work at GMS has certainly not gone unnoticed, as both individuals have dedicated a considerable amount of time to the company.
Tony joined GMS in 2017 and has worked countless hours to grow GMS' Fort Myers office. With his promotion, Tony will now oversee the company's southern locations – Tampa, Florida, Fort Myers, Florida, Charleston, South Carolina, Charlotte, North Carolina, Raleigh, North Carolina, and Atlanta, Georgia. Tony voiced, "I've been a Sales Manager with GMS for five years now and I'm proud of what we've accomplished in the Fort Myers office. When I started out, we only had seven offices, so it's been fun experiencing our organic growth as a company. My goal is to take the successful blueprint we've built in Fort Myers and share that vision. I'm excited and ready to roll my sleeves up and continue to grow people!"
Tom started his career with GMS in 2015 as a Sales Representative prior to his promotion to Sales Manager in 2020. As GMS' newest Regional Sales Manager, Tom will oversee the Midwest region in which he will be responsible for Columbus, Ohio, Cincinnati, Ohio, Chicago, Illinois, Indianapolis, Indiana, and Nashville, Tennessee. "The ability to provide strategic direction and have such a big influence on the Midwest region, the sales department, and GMS overall is an amazing feeling. We've been experiencing significant growth across the board, so my focus is to continue the trajectory we're on as the best PEO in the country," expressed Tom. Tom continued, "I'm very grateful and excited for this opportunity. There are so many people to thank that have impacted my growth at GMS. I'd like to give a special thank you to Mike Kahoe, David Swift, and Matt Lisi for their leadership and support over the years."
Tom and Tony will both bring a wealth of knowledge and experience to their new regions. David Swift, Vice President of Sales and Marketing, expressed, "As we've continued to grow and expand our footprint across the country, we quickly realized the need to add additional Regional Sales Managers. Tony and Tom possess characteristics that make them a great fit for their new role. They serve as a great testament to our dedication to career growth and promoting from within. We are excited to see what their futures hold."
About Group Management Services: Headquartered in Richfield, OH., Group Management Services represents over 2,000 companies, representing nearly 40,000 employees, in 17 different locations throughout the United States. We help companies and organizations in the areas of payroll, human resources, risk management, and workers' compensation.
---
---